While Bar Hopping at San Francisco's Mission District, I decided to stop over at Amado's as I was hearing really loud music coming from this bar. Turns out it's not just a bar but the place has an underground music venue and is a restaurant as well!
I headed over to the bar which had a small sign that said $5 Mystery Shots and I was really curious what I would get for it, so instead of grabbing a beer or a cocktail, I decided to order their Mystery Shot! Turns out you get this really big shot glass with some really strong alcohol in it. I didn't ask the bartender what was in my mystery shot but it was some good stuff!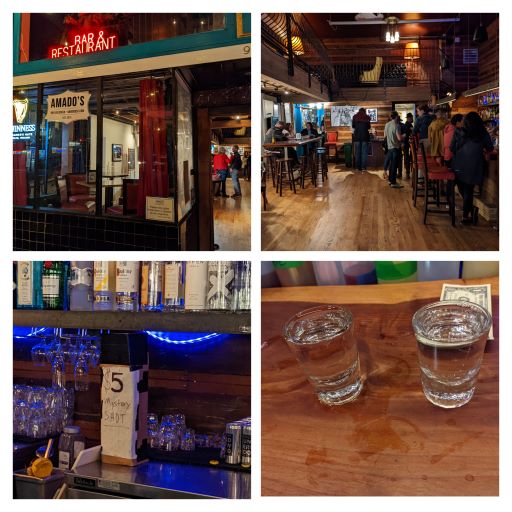 Considering it's San Francisco, this is prolly one of the cheaper drinking experiences you can have and this will get you buzzed real quick. However take caution if you are a light drinker! My stay at Amado's was short however it was a good experience!
Address: 998 Valencia St, San Francisco, CA 94110, United States
Rating – 7.5/10