A large number of tech startups have are hiring for fully remote roles in Canada. Even if you don't have any experience in Engineering, you can still find opportunities that will let you work remotely!
Here are some companies that offer fully remote roles in Canada –
Shakepay
Shakepay is a Montreal-based tech startup that allows its users to trade crypto and can also be used as a payments platform. The platform supports both Bitcoin and Ethereum, which are the most popular digital cryptos at the moment. The company is mainly hiring in its Engineering Department but also has opportunities in Legal and Design.


Senior Product Designer

Cloud Engineer
Full Stack Developer
Head of Engineering
QA Engineer
Senior Data Engineer
Staff Developer
Shakepay Company website – https://shakepay.com/
Routable
Routable helps companies automate their payment systems. The business is more targeted towards B2B payments. The company has a variety of roles in its Design, Engineering and Sales departments.

Here are some of the roles the company is hiring for –
Sales Development Representative
Engineering Manager
Fullstack Software Engineer
Staff Frontend Software Engineer
Frontend Web Development Engineer
Staff UX Researcher
Product Designer
Routable website – https://routable.com/
NutriSense
Nutrisense is a health tech startup that is working to develop mobile applications that can monitor your glucose levels and provide you with unique food responses. The company's goal is to optimize metabolism and prevent chronic diseases through personalized nutrition. The company has roles not only tech related but also various roles in Marketing, Operations, and Finance.

Nutrisense has the following remote opportunities –
Engineering Manager
Health Tech Frontend Engineer
Software Engineer
Senior Data Engineer
Accounting Manager
Controller
Accounting Director
Financing Planning and Analysis Manager
Financing Planning and Analysis Analyst
Data Analyst (Growth and Marketing)
Marketing Operations Associate
Logistics Associate
Product Designer
Product Manager
Nutrisense company portal – https://www.nutrisense.io/
FreshBooks
FreshBooks is a Toronto-based tech company that offers accounting software primarily geared towards small business owners and accountants. The company has remote vacancies in Business Development, Data Analytics, Engineering, Infrastructure, Finance, HR, IT, Marketing, Product Management, Sales and Design.

Business Development Manager
Product Analyst
Data Modeler
ML Product Manager
Principal AI Scientist
Engineering Manager
Senior Site Reliability Engineer
Staff Engineer (Infrastructure)
Financial Analyst
Treasury Manager
Rewards Director
Technical Support Analyst
Governance, Risk and Compliance Analyst
Search Engine Marketing Manager
Product Marketing Manager
Account Executive
FreshBooks website – https://www.freshbooks.com/
BetterUp
Better is the largest mental health and coaching startup in the world. It allows the organizations to provide their employees with personalized coaching to help with their personal growth as well as professional development. The company has a number of remote roles in its engineering department.

BetterUp is hiring remote workers for the following roles –
BetterUp company portal – https://www.betterup.com/
Andela
Andela is a job placement website that specifically targets software developers and helps them get hired for small as well as large multinational corporations. The company is well funded and backed by Google Ventures, Spark Capital and Chan Zuckerberg Initiative.

Remote positions at Andela –
Engineering Matching Specialist
Director of Platform Product Management
Director of Product Management (Talent)
Product Marketing Director
Product Manager (Talent)
Global Client Partner
SMB Account Executive
Director of Managed Services Practice
Sales Development Representative
Andela web portal – https://andela.com/
Cyware
Cyware is a cybersecurity solutions company that provides end-to-end threat intelligence automation for businesses. The company has a few opportunities in Sales for those wanting to work remotely from Canada.

Remote opportunities at Cyware –
Sales Engineer
Sales Director
Cyware Company website – https://cyware.com/
Quora
Quora is one of the most popular Q&A websites in the world and has transformed itself as a remote first company. The company has a few roles available for those looking to work remotely from Canada.

Fully remote jobs at Quora –
Data Scientist (Ad Sales)
Product Designer Ads
Product Lead (Moderation)
Quora website – https://www.quora.com/
Stripe
Stripe is a popular payment processing software which is used not only just by online businesses but also by a lot of small retail stores. The company is dual headquartered in the United States and Ireland. Stripe is on a hiring spree and has a number of remote tech roles.

Remote roles at Stripe –
Android Engineer
Backend/API Engineer
Backend Engineer
Engineering Manager
Full Stack Engineer
Infrastructure Engineer
Product Lead
Program Manager (Risk)
Software Engineer
Solutions Architect
Staff Engineer
Systems Infrastructure Engineer
Link to Stripe website – https://stripe.com/
Synctera
Synctera offers a Banking as a Service platform to enable startups/companies offer their financial products to customers. You can use it to pay your employees/suppliers efficiently, help raise/distribute funds, offer wealth management solutions and more.

Synctera is hiring for the following remote positions –
Tech Lead
Guild Lead (Frontend)
Software Engineer Frontend
Software Engineer Backend
Synctera website – https://synctera.com/
Affirm
Affirm is a service that allows you to pay for your purchases over time. The company has gotten quite popular among users who are looking to make big purchases but want to split the payment over a long period rather than making a one time payment.

Platform Security Engineer
Security Enablement Software Engineer
Director of Platform Engineering
Principal Software Engineer
Backend Software Engineer
Online Storage Software Engineer
Storage Infrastructure Software Engineer
Software Engineer (Cloud/Traffic/SRE)
Partnerships Sales Engineer
Partner Solutions Engineer
Stock Plan Administrator
Pricing Analytics Lead
Senior Pricing Analyst
Business Development Associate
Compliance and Risk Management Specialist
Process Design Supervisor
Customer Advocacy Associate
Customer Operations Lead
Complaints Manager
Business Support Specialist
Product Support Specialist
Affirm company website – https://www.affirm.com/
DigitalOcean
DigitalOcean is a cloud computing provider that is well known in the IT industry. The company has a infrastructure as a service cloud platform that is popular among engineers and small/medium sized companies. The company supports remote work for employees based in Canada.

Remote friendly roles at DigitalOcean –
Data Analyst
Data Analytics Manager
SalesForce Manager
Senior Program Manager
Developer Solutions Product Manager
Customer Success Manager
Cloud Solutions Engineer
Financial Planning and Analysis Manager
Cloud Operations Admin
Lead Capacity Planner
Linux Systems Engineer
DNS Engineer
Marketing Analytics Engineer
Cloud Development Technical Writer
Startup Marketing Manager
Community Content Editor
UI Infrastructure Software Engineer
Software Engineer (Compute/Data)
DevOps Engineer
Product Designer
User Researcher
DigitalOcean company website – https://www.digitalocean.com/
Flipp
Flipp is a popular web/mobile app that lets users search for the latest deals in their area. The company works with large retailers like Walmart, Kroger, Home Depot, CVS, ToysRUs, Meijer and many more. Flipp is expanding its Business Development, Engineering, Analytics and Operations Department. The company has a number of opportunities where you can work remotely. The company was previously awarded one of the best workplaces in Canada.
Remote opportunities at Flipp –
Partner Account Lead
Staff Data Engineer
Software Engineer
Senior Data Engineer
Senior Engineering Manager
Data Analytics Lead
Digital Operations Coordinator
Partner Insights Lead
Senior HR Business Partner
Senior Manager (Rewards)
UX Researcher
Flipp online website – https://flipp.com/
DashMart Canada
DoorDash is one of the most popular food delivery apps in Canada. The company also has a significant presence in the United States, where it's headquartered. There are a few opportunities at the company that are fully remote.

Remote job at DoorDash –
DoorDash Canada website – https://www.doordash.com/
Braze
Braze is a cloud-based software company that develops customer engagement platform for businesses. The company originally started out as Appboy and is currently listed on NASDAQ as well. The company has been certified as a Great Place to Work and has many other certifications and awards as well.

Remote openings for Braze (Canada) –
Engineering Manager (Channels)
Software Engineer (Data Ingestion/Reporting/Data Products)
Full Stack Manager (Messaging/Automation)
Workday Analyst
Braze Company website – https://www.braze.com/
WebFlow
Webflow allows users to create beautiful websites without having any experience in coding. The company might require you to be in British Columbia or Ontario for certain remote positions.

Remote opportunities at Webflow –
Lead Product Manager (Marketplace / Pricing / Enterprise)
Account Executive
Enterprise Account Executive
Sales Enablement Specialist
Backend Engineer (DevOps/Growth)
Director of Engineering (Foundation/Infrastructure)
Engineering Manager (Marketplace/Billing/Dev Ecosystem)
Site Reliability Engineer
Backend Engineer (Growth)
Software Engineer (Frontend/Backend)
Webflow business portal – https://webflow.com/
Paper
Paper is a Montreal-based online tutoring business. The company has openings under its strategic, sales, product, operations, marketing, engineering, data and customer success departments. They also have a number of part-time remote positions available.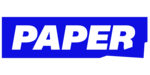 Customer Support Agent
Customer Success Manager
Senior BI Analyst
Senior BI Developer
Backend Engineer
Developer Productivity Engineer
Growth Product Manager
React Native Developer
Director (Growth/Product/Tutor/Account Management)
ML Ops Engineer
Graphic Designer
Partnership Associate
Bilingual Tutors (Spanish/Math/Science)
Essay Reviewer (Part-Time)
Paper website – https://paper.co/
Chainalysis
Chainalysis is a blockchain analysis company. The company's primary customers are government agencies who are looking to investigate monetary proceeds of crime.

Account Executive (Financial/Tax/Regulatory)
Chainalysis website – https://www.chainalysis.com/
Remote
Remote is a global HR solution provider and allows companies to hire resources globally in a quick and efficient manner while also making sure that everything is in full compliance with the local laws.

Remote opportunities at Remote –
Senior Legal Specialist
Compensation Analyst
Remote website – https://remote.com/
Instacart
Instacart is a popular online grocery delivery service. Some of the remote positions at Instacart might require you to be in Ontario. The company is looking to expand its Accounting / Engineering departments.

Remote roles at Instacart –
Billing Associate
Senior Solution Architect
Enterprise Technical Account Manager
Instacart website – https://instacart.com/