Last week I decided to have a meal at O'Brien's Roadhouse. The restaurant is located on Industrial Avenue and is a bit far from the Ottawa downtown. Depending on traffic conditions that can be about 25-35 minutes from the Ottawa Downtown area.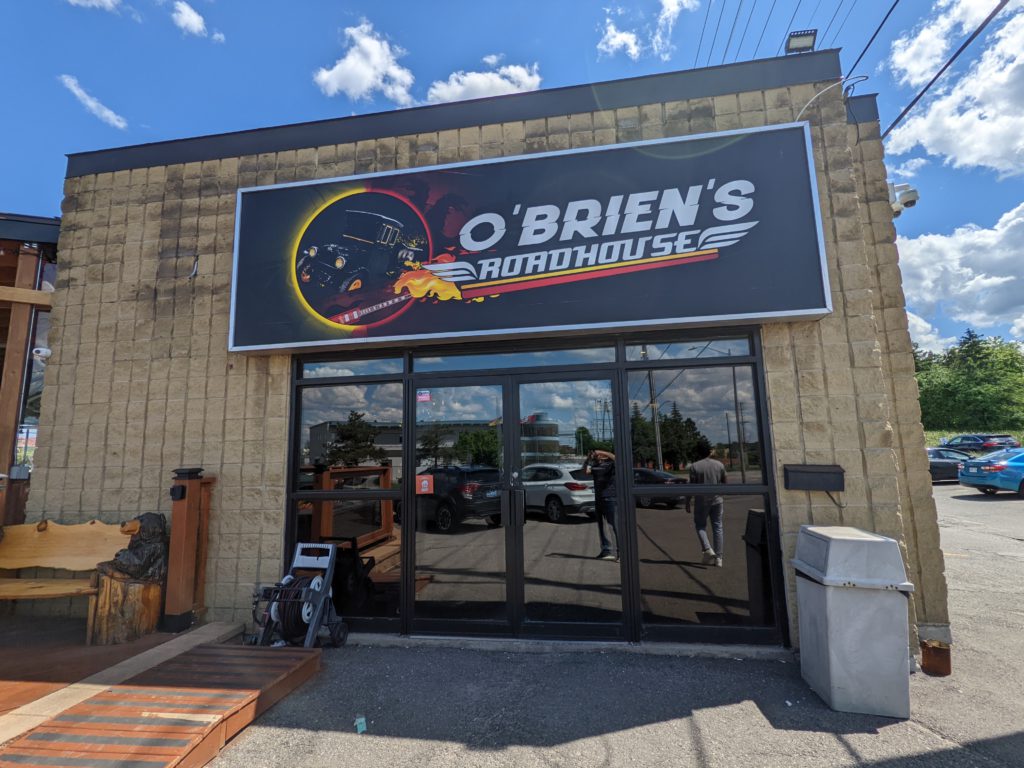 There are two things that I noticed about this place; first of all it's huge! There is a lot of space and you can bring a large group and have no seating issues. Secondly, this is one of the few places in Ottawa area that play Country Music. So if you are looking for restaurants with a bit of country vibe, you should head to the roadhouse!
Since the weather was nice, we decided to dine in their patio! Not only do they have a lot of space inside but outside as well! Also they do have really nice comfy seats in their patio if you want to drink and relax.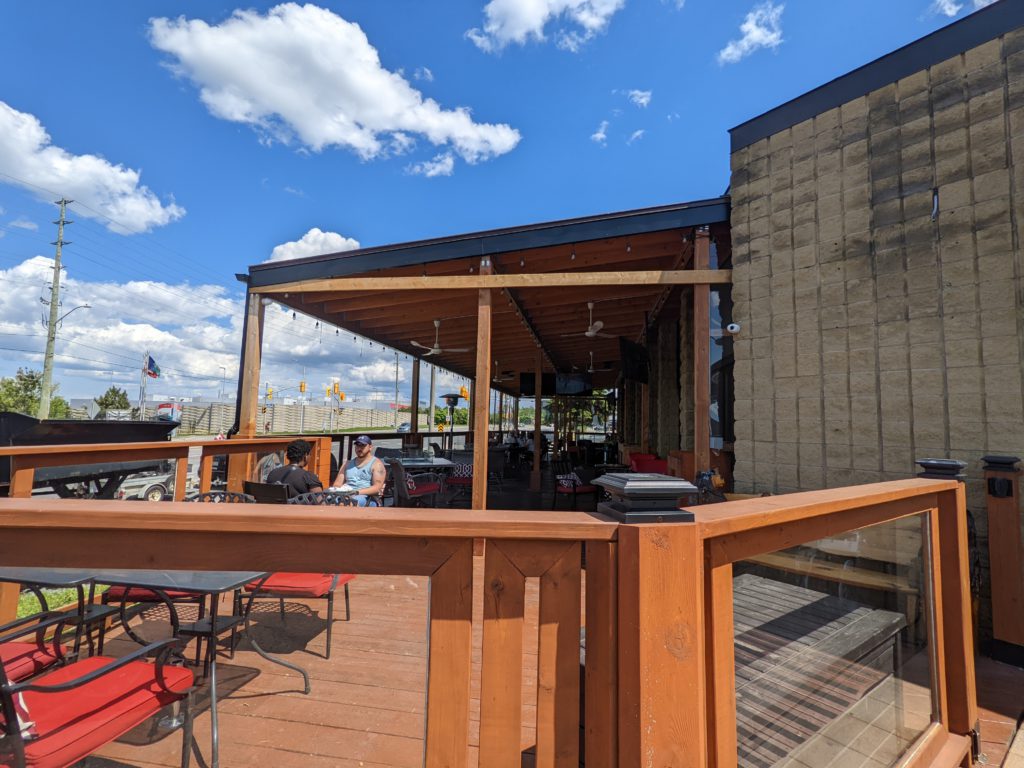 I ended up ordering half rack of ribs and fries; though you have option to replace fries with garlic mash or house salad. The ribs are smoked, grilled and basted with their BBQ sauce. The food tasted real good!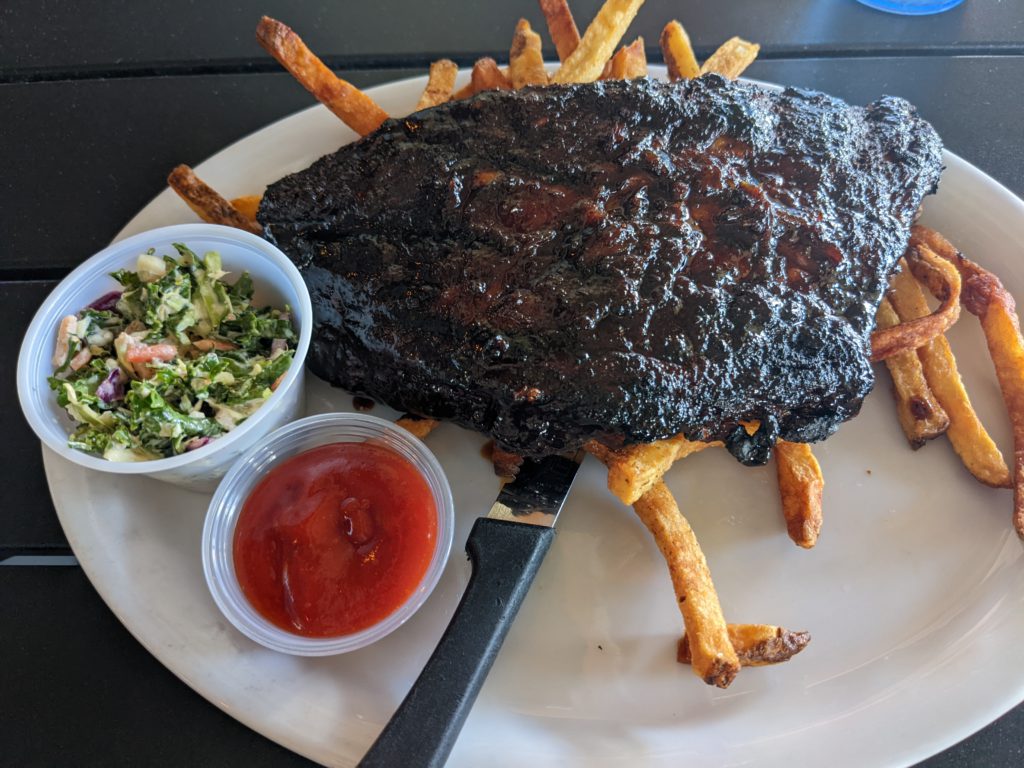 I am impressed with the service at this place. The server was very attentive to what we wanted; and checked with us often. Also I noticed that she made my friend's drink real fancy.
Even though the area around which this restaurant is based might not feel much, the restaurant has a really good atmosphere and I had a great experience with this restaurant. Highly recommended!
Rating – 9/10
Address: 730 Industrial Ave, Ottawa, ON K1G 0Y9