Meow Tea is a small cat themed bubble tea store that is located on Elgin Street. I found about this place through AMEX Small Shop which lets you explore small businesses around your area and also AMEX sometimes gives you discount if you shop through them.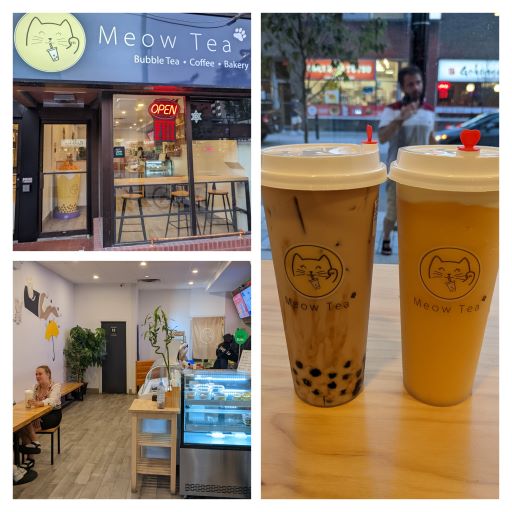 I ordered a Classic Bubble Tea with the following –
Normal Ice
100% Sugar
Tapioca Pearl
I also ordered a Mango Slush with cheese cream to try out something different.
I think both of the Bubble Teas were below my expectations. The Classic Bubble Tea seemed to have less flavor despite having 100% Sugar. Also, the Mango Slush didn't seem to taste that great. Despite being one of their most expensive offerings. Between the Classic Bubble Tea and Orange Slush, I think the Classic Bubble Tea tasted a bit better.
Address: 279 Elgin St, Ottawa, ON K2P 1M1
Rating – 6/10