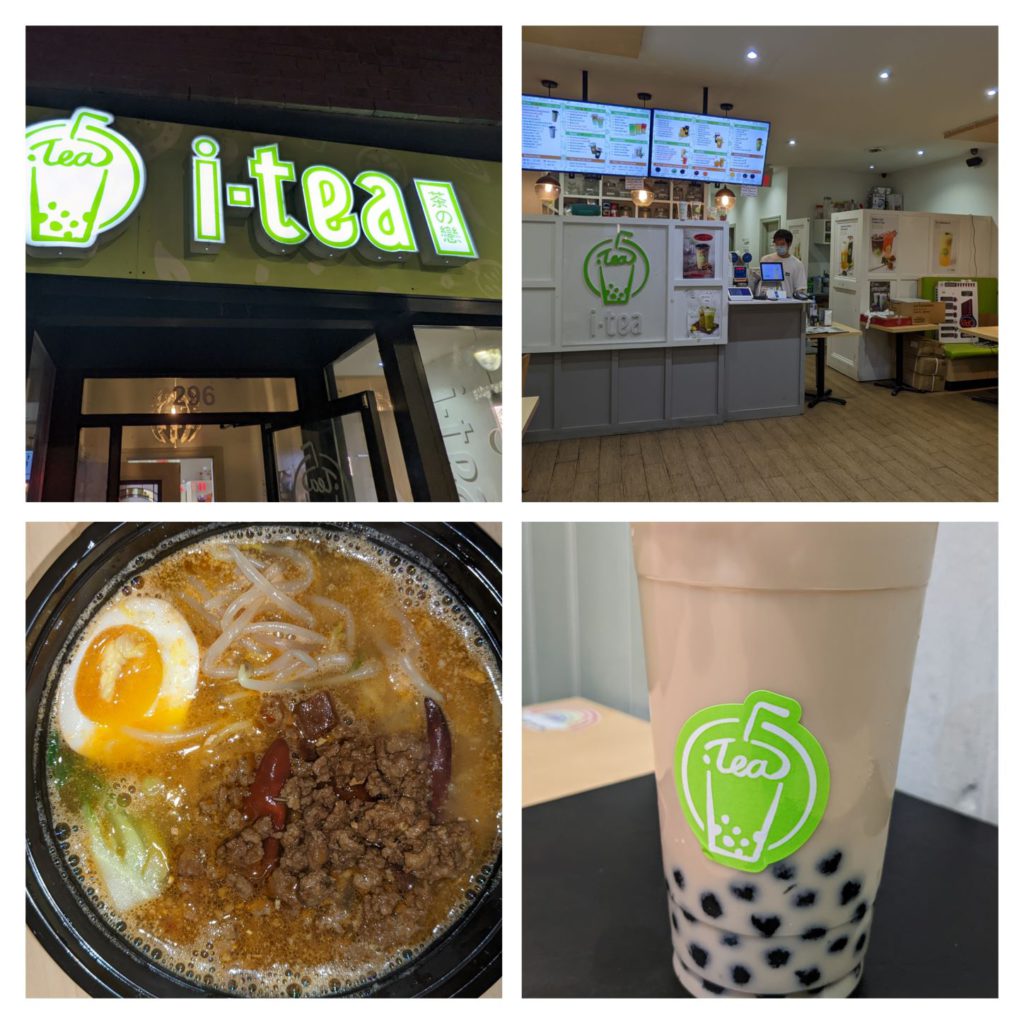 Went in to grab bubble tea at I Tea in Kingston and it turns out they had ramen noodles as well! So I decided to get myself some noodles as well. I went with Tantanmen which is what they call their Dandan noodles and it consists of a spicy chicken based soup, spicy ground pork, bokchoy and bean sprout.
I also ordered a Large Signature Milk Tea with the following
Normal Sugar
Normal Ice
Pearl
I think their ramen noodles are spicy and delicious. If you are looking for a reasonably priced meal then definitely head down to I-Tea. Their Signature Milk Tea was alright though, I would expect a bit more since the place is supposed to be a bubble tea destination as their name suggests.
Address: 296 Princess St, Kingston, ON K7L 1B5
Rating – 8.5/10