My love for Spicy Food took me to Chahaya Malaysia in Ottawa! While the name suggests it's a Malaysian restaurant, they do have a number of Indonesian as well as vegetarian options. The restaurant was a bit of a drive for me since it's in Gloucester (a suburb of Ottawa).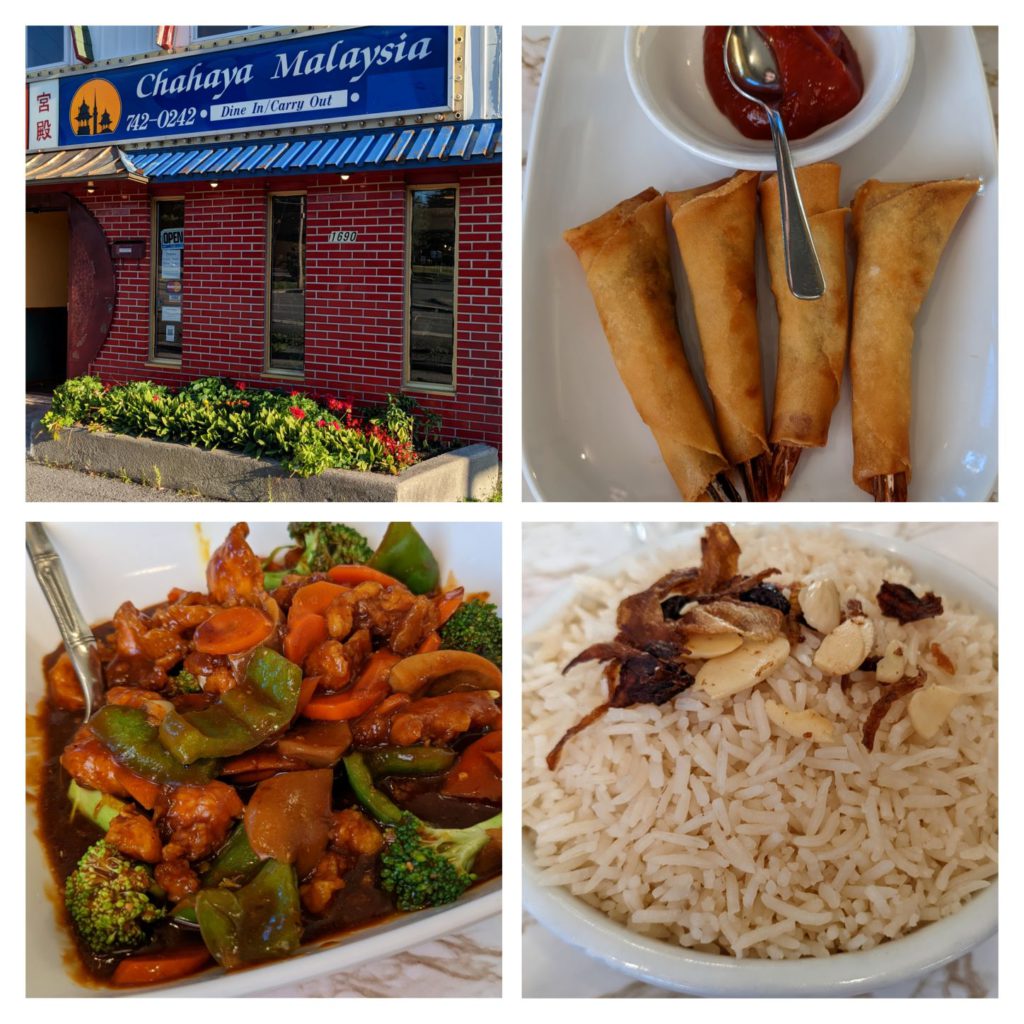 Here's what I ordered from their menu –
Shrimp rolls (appetizer)
Chef's Special Chicken (main item)
Basmati Rice (side item)
The shrimp rolls (4 pieces) came with ketchup and while I have seen a number of restaurants serve spring rolls with chicken/beef/vegetarian, this is the first time I was going to try shrimp rolls at a restaurant. The rolls come with ketchup dipping sauce and makes them even more enjoyable to eat.
My main item was the Chef's Special Chicken which is also called Ayam Istimewa in Malaysia. It's their most popular item and consists of fried chicken with carrots, pepper, mushroom, broccoli and chili. It's recommended that you go with a side item like rice with your main item. The chicken turned out to be hot and spicy. I think it has just the right amount of spice and the rice went well along with it!
Food portions for the menu item are decent; and the service was reasonably fast. I didn't have to wait too long to get the item. Overall very happy with the food, and I would like to try more Malaysian/Indonesian food items off their menu!
Address: 1690 Montréal Rd, Gloucester, ON K1J 6N5
Rating: 9/10
Business website: https://chahayamalaysia.ca/