Not too long back, on my visit to the Pepper Palace in San Francisco, I ended up getting their Nashville Hot and Spicy Chicken dry rub. I finally got to try it out on the chicken wings this week!
All I had to do was sprinkle a little bit of the dry rub on the chicken wings, rub it with my fingers and I only let them marinade for about 15 minutes since I was quite hungry. Tossed them into the air fryer for about 20-25 minutes and voila they were cooked!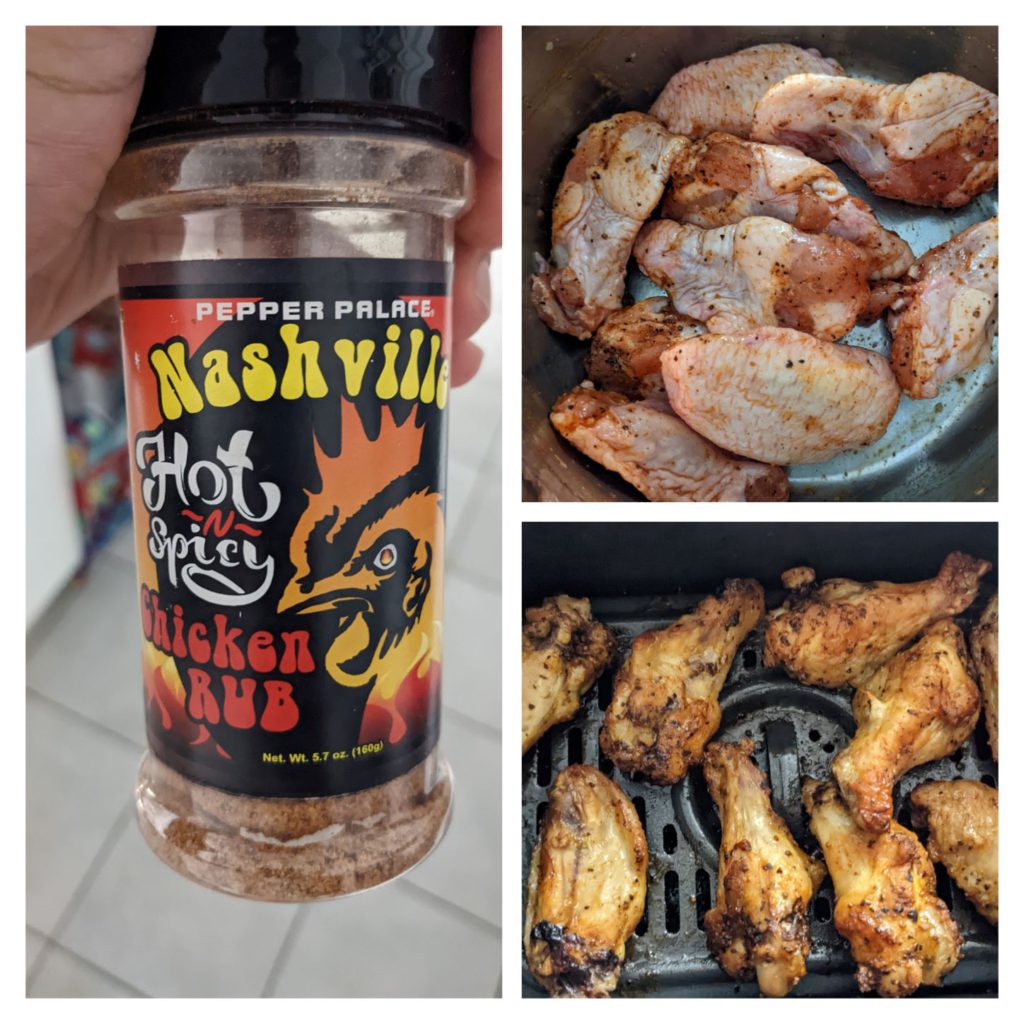 I must say that this dry seasoning is prolly one of the better ones I have bought so far for chicken. It also works pretty well with steak, which I also ended up trying out with! My steak turned out to be quite hot and spicy!
This one does pack quite a bit of heat so try it out with a smaller amount first before putting more on your meat! If you are looking to gift someone dry rub, this would be a good one!
Rating – 9/10