98LaLa Noodles is one of those restaurants which might not have the most impressive indoors, but their food is definitely awesome!
All of the hand-pulled noodles options at 98Lala Noodles are Lanzhou style and contain no soy sauce. Instead they have a lighter taste from the beef broth that is flavored with salt and herbs. The broth also contains chinese radish, chili oil and parsley.
Couple of notes before you order –
You can decide the level of spice for the noodles.
For most people, medium spice would be more than enough.
Their small size is quite big. Go Large only if you have a big appetite.
You have the option to decide the type of noodles.
You can have extras (eggs/meat/shrimps) added to your noodles.
Some of the appetizers are served cold so check with the server.
Here is a short review of some of the menu items I have tried so far –
Noodles with Ribs
If you are feeling really hungry go with the Noodles with Ribs. This item is served in Large size only and I felt it was more than enough for two people! The broth is spicy and tastes really good while the ribs meat is so soft it just melts in your mouth!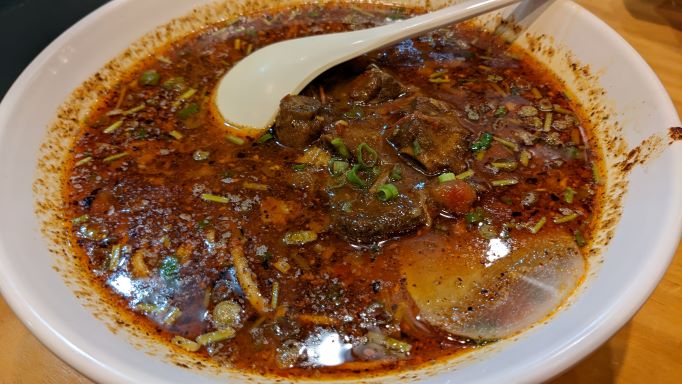 Sichuan Dan Dan Noodles
The Sichuan Dan Dan noodles were ordered with thin flat noodles and had medium spice. You do have the option of adding additional chili oil if you want a bit of an extra kick. If you are looking to have Dan Dan noodles in Ottawa then this chinese restaurant would be your go-to spot!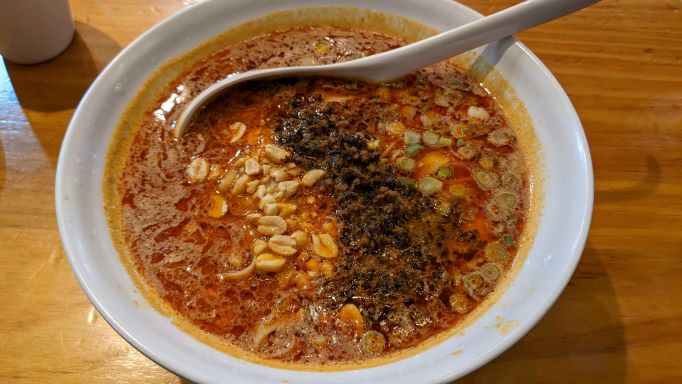 Beef Stew Noodles
The order for Beef Stew Noodles came with the thick round noodles option. The beef was really soft and the broth was delicious as well!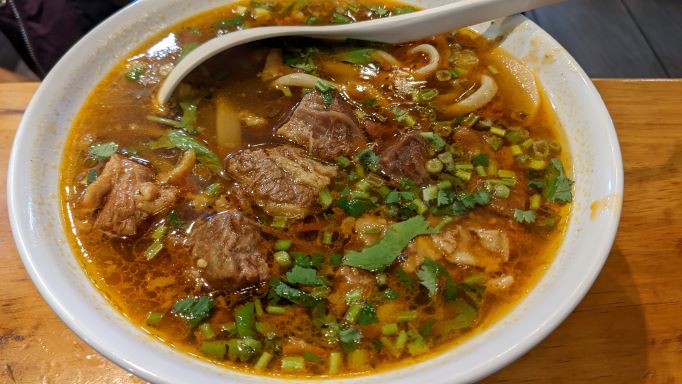 Noodles with Minced Pork Paste
I ordered a regular for the Minced Pork Noodles and didn't really find them to be spicy unlike other noodles. I think these ones were my least favorite out of all the menu items I have tried so far at 98lala Noodles.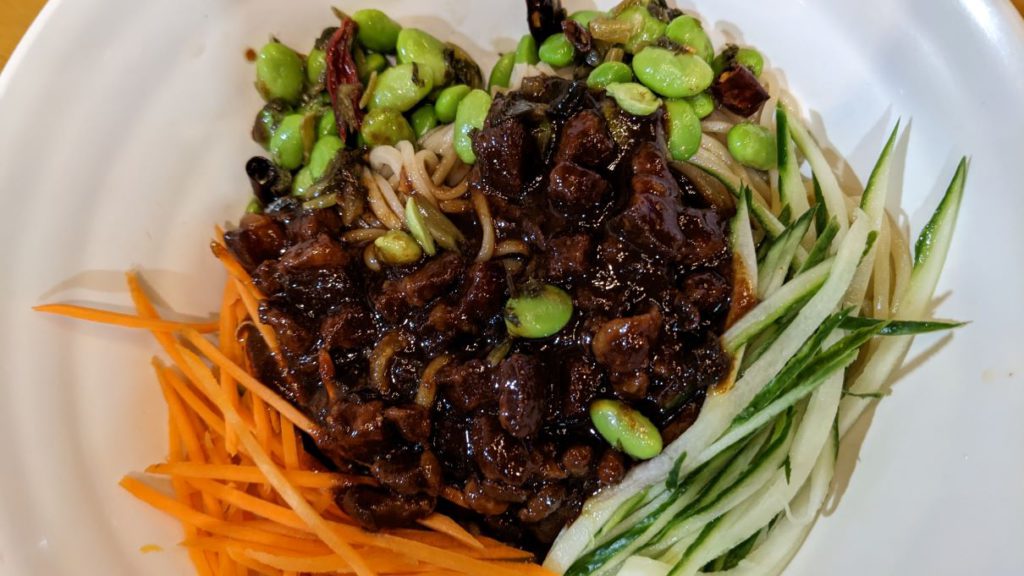 Lamb Skewers (spicy)
98LaLa Noodles has a lot of appetizers to choose from and from all of them, I think their Lamb Skewers have been my favorite. The meat has a blend of hot and spicy seasoning and is supposed to feel like what you would expect from street food in China. They do have other seasoned BBQ options meat/seafood/vegetarian options as well if you are not into lamb or meat in general.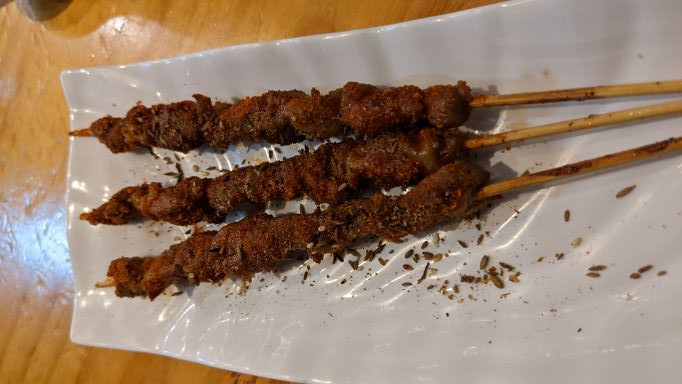 Beef Skewers (spicy)
I found the Lamb Skewers to be a bit more enjoyable compared to the Beef skewers. The seasoning for both meats appeared to be the same however I think the texture of meat made a bit of a difference. Before this I have only tried out the skewers from Costco and these ones are a lot better than the ones you get in store.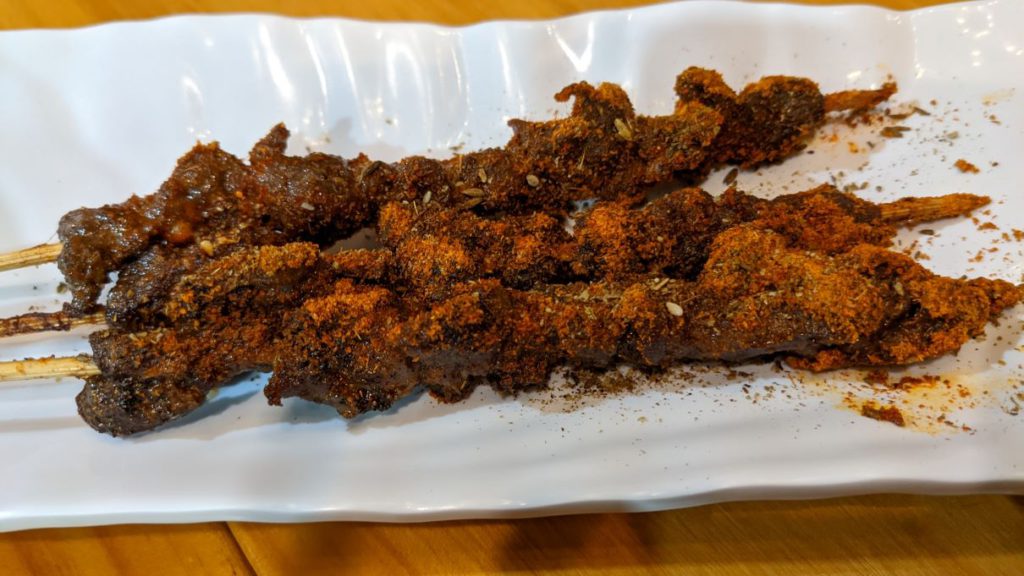 Pepper Chicken (medium hot)
Unlike other appetizers, the Pepper Chicken dish is served cold and has quite a unique taste. I would recommend you to try out this appetizer.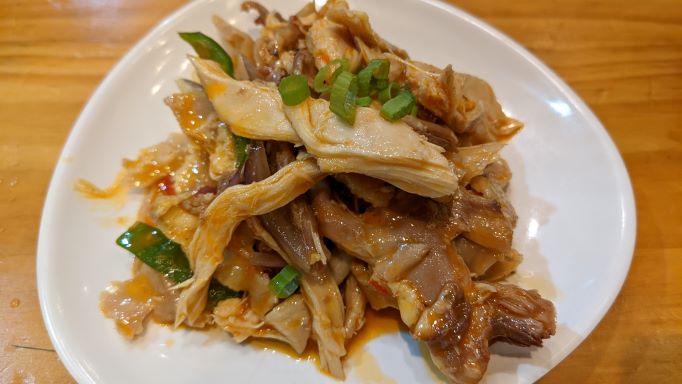 Visit 98lala Noodles! (Address: 179 George St, Ottawa, ON K1N 1J8)
98lala noodles is located close to the Byward Market area. Prices for their mains appear to be quite reasonable compared to other restaurants in the area. There is limited street parking available which is free after normal working hours.