My auto insurance policy is up for renewal next month and my current insurance provider has increased my premium by a bit despite me having no claims. So I started looking for which provider would provide me with the lowest car insurance rate.
All the quotes were requested with the following inclusions –
Property damage protection of $1,000,000
Accident Protection – deductible of $500
All damage protection with a deductible of $250
Accidental Benefits Insurance
Unexpected expense coverage (rental)
Here are all the auto insurance quotes I got –
Belairdirect – $68.75 per month + Taxes

Belairdirect is my current provider of auto insurance and interestingly they gave me a lower quote online than what has been offered to me for my renewal. It appears to be common practice among insurance providers to provide an online discount when you get a new insurance quote, however the discount doesn't get applied on renewal.
Intact Personal Insurance – $149.67 + Taxes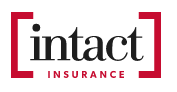 Intact's car insurance quote turned out to be quite pricey! There appears to be a huge difference between the quote offered by Belairdirect and Intact despite Belairdirect being owned by Intact! I was quite surprised with what Intact was offering me.
Also when I had a chat with the agent over the phone, they were not willing to consider my Driving Experience outside Quebec which was strange.
TD Insurance – $85.67 per month + Taxes

While TD is not the cheapest insurance, one of the benefits of having insurance through them is that they don't require you to have a Quebec license to provide you with auto insurance. Note that certain auto insurance companies will refuse to provide you with auto insurance if you have an out-of-province license.
SSQ Insurance – $97.58 per month + Taxes
($70 per month tax included with additional documentation)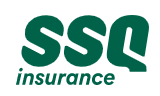 When I applied for car insurance through the online form, it only gives you the option to provide Quebec Driving Experience. I had a chat with their agent and was informed that they can consider Canadian (Out of Quebec) as well as United States Driving Experience as well provided I give them proof that I had no claims/clean driving record. This was going to be a hassle for me since I no longer reside in the US and you have to physically go to the DMV to get the driving records. However, you can get a significant discount so if you have the ability to get records from your state/province do it! If I had all the documentation, then SSQ was willing to offer me an insurance rate of $70 per month!
Beneva – $102.75 per month + Taxes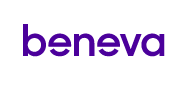 While Beneva considered my full driving experience (Canadian as well as abroad), It still had a higher auto insurance quote than other providers. I was thinking that this one would have been the cheapest but that did not appear to be the case.
CAA-Quebec – $88.33 per month + Taxes ($2,000,000 civil liability)

CAA Quebec turns out to be a non-profit provider of auto insurance. When I got the online quote, the civil liability coverage was $2,000,000 and there wasn't an option to change it unless I talked to an agent. I was also informed during the process that I could have gotten an additional 10 percent off if I had CAA membership (The membership is at $8 per month).
Co-operators – $82.93 per month + Taxes

I have a feeling that if I have a conversation with the agents at Co-Operators I would be able to get a lower quote based on my Foreign Driving Experience. The online form only asks you questions based on Canadian Driving Experience.
Aviva Canada – $100.92 per month + Taxes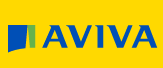 Aviva's auto insurance took into consideration my US driving experience. However, I did not see any option to include my UK driving experience. I think they might consider it since they are owned by a British company.
Other providers –
I tried getting a quote from Desjardins, RBC, AON and some other auto insurance providers however it appears that they are only able to provide quotes after having a chat with an agent.
Cheapest insurance
It appears that for me Belairdirect would be the cheapest auto insurance. I did try to reach out to different insurance brokers as well however did not get a better price than what I have been offered.
Some things to note –
I got the quote based on my profile 30s (married), based in Gatineau QC
Car valued at approximately $17,000
Mileage between 10,000-15,000 km
I bundled my quote with tenants insurance whenever possible.