Car rentals on the Island of Maui can get quite expensive. Here is a quick guide on how you would be able to save while booking a car rental in Maui (Hawaii).
Some tips dealing with car rentals in Maui –
Book your car rental in advance. Prices at the door are going to be higher.
A compact car should be sufficient for driving in Maui.
Rental agents might try to push you for upgrades at the counter. (Don't!)
Rental companies in Maui may charge daily rates for additional drivers.
You can opt out of damage insurance waivers if you have specific credit cards or have car insurance (that allows rental).
Where To Find Cheap Car Rentals?
There are only two services that I recommend for getting car rental quotes in Maui –
Simply go on either travel website and enter your travel dates, and they will provide you with quotes from multiple car rental agencies.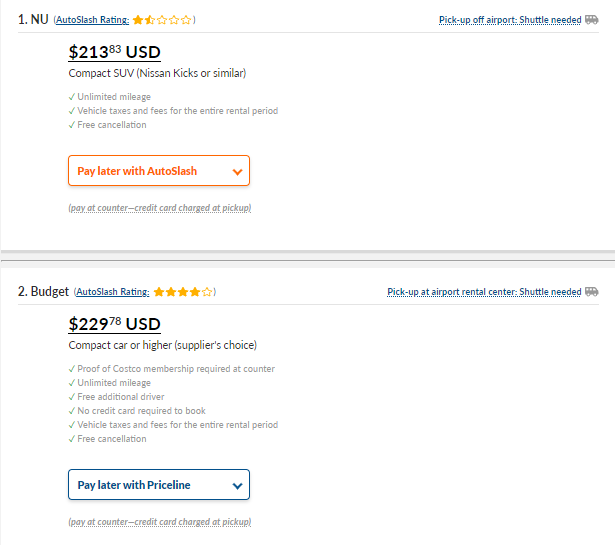 Autoslash offered me the best rates in Hawaii as I was the only driver but if you have additional drivers while renting then Costco Travel sometimes might have better deals especially if you are looking to opt for high end cars.
If you don't have Costco Membership then my recommendation would be to just go with Autoslash straightaway as that is my preferred way of booking car rentals in the United States and Canada.
How To Get To The Car Rental From The Airport?
Maui International Airport has a tram service that leaves from the airport towards the car rental lot. Once you leave the terminal you would just need to cross the road, and go to the stop for the car rental tram service. You can carry all your luggage with you on the tram.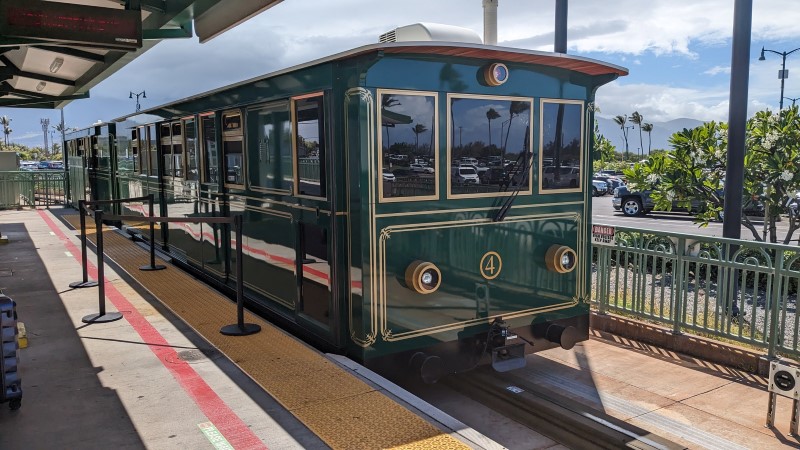 All of the major car rental companies have their rental cars parked there –
Alamo
Hertz
Avis
National
Budget
Payless
SixT
Dollar
Enterprise
Thrifty
There might be a long wait at the car rental offices during peak season.
Check your rental car before you leave
It is recommended to check your car for scratches, or any other damage before you leave. You can take pictures of the condition of the car as well before you leave.