Eating out while traveling can get quite get expensive, especially when you are in Hawaii. Here are some of the best restaurants in Maui that won't break your wallet –
Tin Roof Maui
Address: 360 Papa Pl Ste 116, Kahului, HI 96732, United States
This was the first restaurant I tried in Maui and I think it was the best meal I had on the Island. Tin Roof is a Hawaiian fusion restaurant and I had the opportunity to try their Michiko Chicken w/ Garlic noodles and Spicy Chicken Sandwich. Both meals turned out to be delicious and flavorful. The restaurant is also popular for their Pork Belly and Chop Steak.
While Tin Roof is a takeout only restaurant, it is absolutely worth going there and ordering yourself a meal. You won't be disappointed!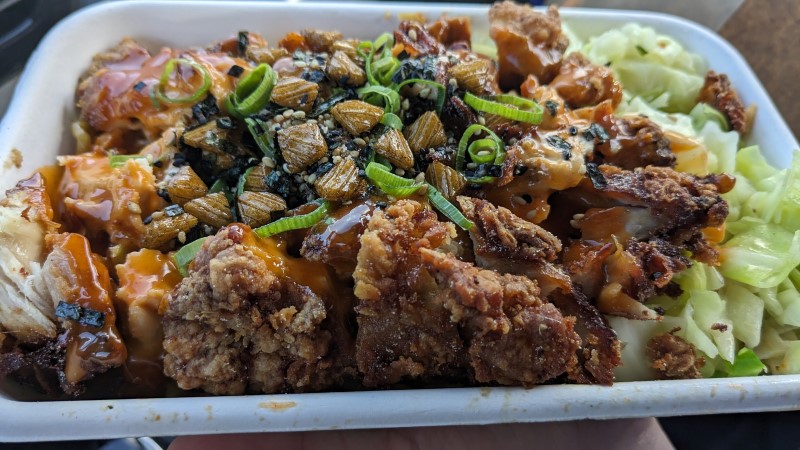 Bearded BBQ Maui
Address: 3135 Lower Kula Rd, Kula, HI 96790, United States
This is one of the few restaurants where I have ordered some food and then enjoyed it so much that I ordered some more. Their pork ribs are just awesome! My order of ribs with mac and cheese was just delicious. The ribs were perfectly seasoned and the flavor just had me ask for more.
Apart from ribs they do have sausages, chicken, sandwiches and even ice cream with chocolate sauce!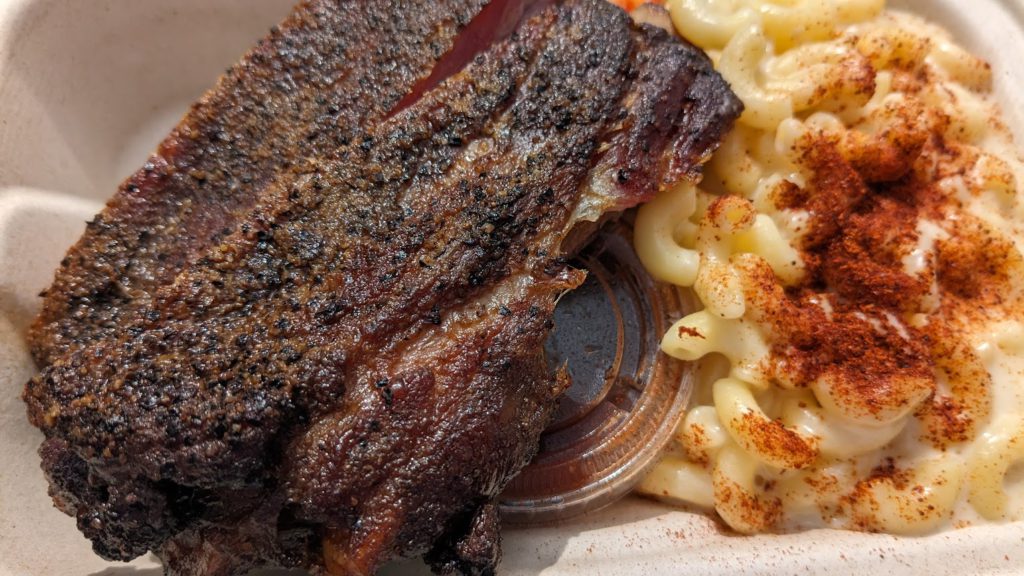 Okus Sushi Kihei
Address: 1993 S Kihei Rd unit 17, Kihei, HI 96753, United States
After trying a couple of sushi places, I was able to find a sushi restaurant on Maui that actually serves fresh quality sushi! Oku's Sushi offers kind service and amazing food! My order at Oku's Sushi was their rainbow roll which is California roll topped with Tuna, Salmon and Avocado.
Also customers get free edamame as an appetizer at this Japanese restaurant!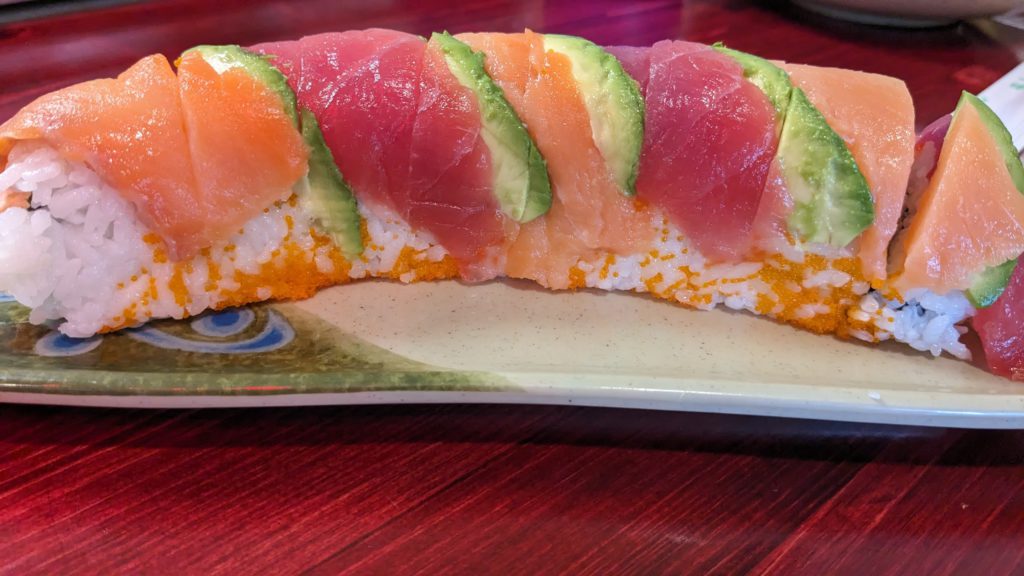 Happy Belly
Address: 22 Alahele Pl, Kihei, HI 96753, United States
My order of the Drunken Noodles at the Happy Belly Food Truck was so delicious and are probably one of the most delicious noodles I have ever had. The pork belly was nice and crispy with the perfect balance of fat and proteins which you would want on your pork belly. Their food menu items are also very much affordable.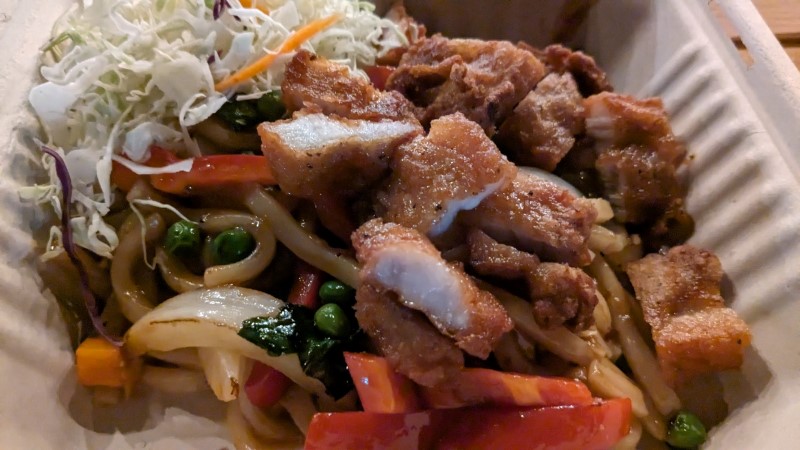 Duke's Beach House Maui
Address: 130 Kai Malina Pkwy, Lahaina, HI 96761, United States
Duke's Beach House is a really good location for having breakfast or lunch. My order of Loco Moco was delicious and if it's your first time having Loco Moco then I would recommend that you have it with Tabasco or Soy Sauce for extra flavoring.
There is a pool located right across since the restaurant is located in a resort area. Though compared to the other restaurants that I ate at, I felt this one was quite windy.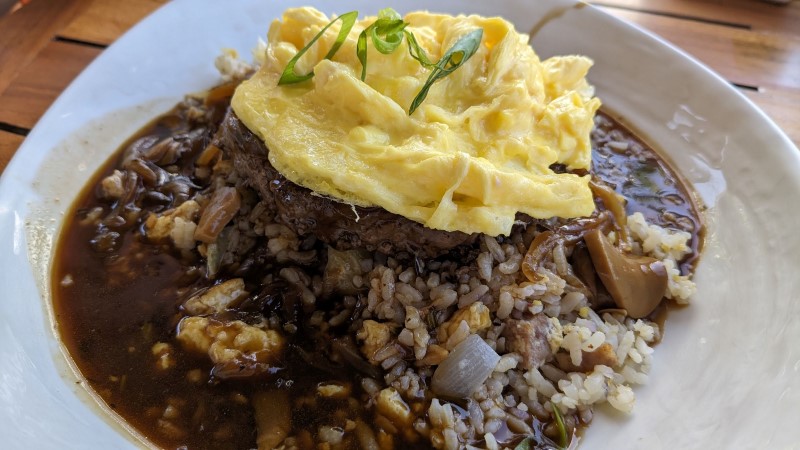 Kalei's Lunchbox
Address: 52 Maui Lani Pkwy, Wailuku, HI 96793, United States
My order of Big Kahuna came with a variety of meat/seafood combo, a savory sauce(gravy) and white rice. The serving portions are decent and I think this one would be a good spot for having lunch.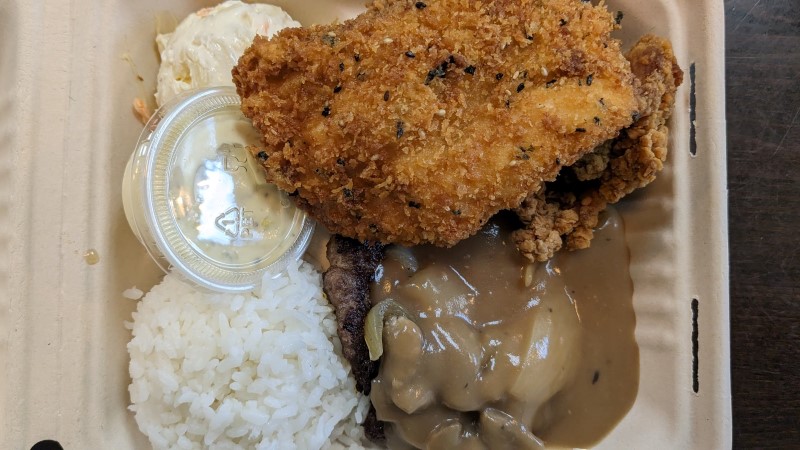 L&L Hawaiian Barbecue
Address: 3350 Lower Honoapiilani Rd #4, Lahaina, HI 96761, United States
While it's a chain restaurant, I found their service fast and food quality decent. L&L has a number of locations throughout Hawaii and you can experience what Hawaiian Fast-food tastes like. The serving sizes are good and at a reasonable price though there isn't much seating at the location. If you are headed there, just go for the takeout option.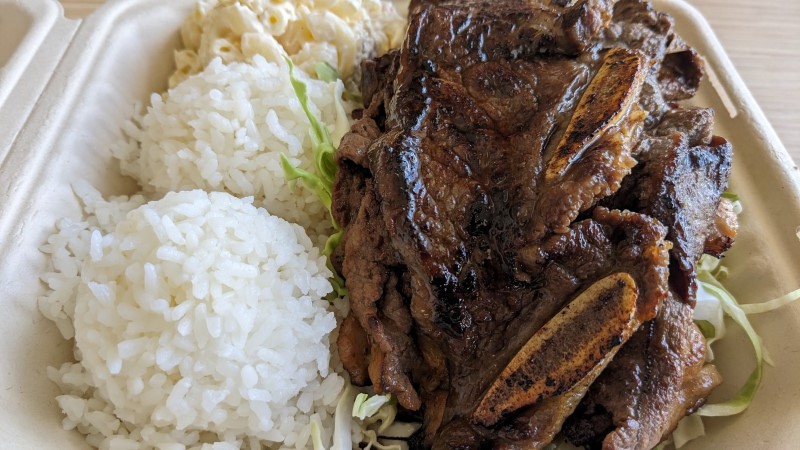 Other restaurants that did not make the list –
Waikapu on 30 – While their Pork Lau Lau w/ Lomi salmon didn't meet my expectations, It might be a unique Hawaiian dish that might be worth trying. I found it a bit salty for me and since it was my first time, I wasn't sure if that is always the case. The restaurant also offers hamburger steak, shoyu chickens, baked chicken, bowls, noodles and more.
The Plantation House Maui – The restaurant offers stunning views however I wasn't impressed with the food. I think they need to offer better items on their menu.
Miso Phat Sushi (Kihei) – I tried out their most popular roll – the Miso Phat Roll but I think for the price paid it seemed to be just above average.