Taking an Uber or Cab in Seattle can be shockingly expensive. Prices this year itself for Uber have gone up in Seattle by 40% so when I tried to see how much it would cost me to go from the Seattle-Tacoma international airport to Seattle downtown, I was surprised that it was going to be costing me more than 50 bucks for one-way!
So I started looking for options and turns out that Seattle has some transit options available that can make it cheap and easy for you to get to downtown –
Light rail service (called Sound Transit) – 45 minutes – Fastest
Bus service – 1 hour 10 minutes approx
How to use Sound Transit (Light Rail)?
You will need to leave the airport and walk to the SeaTac/Airport Station.
It's going to be a 5-10 minute walk from the platform to the station.
Once you get to the station you will need to purchase a ticket (or online).
For me I chose University Street as the destination and then walk around from there.
It cost me less than 10 bucks per person for a round-trip ticket!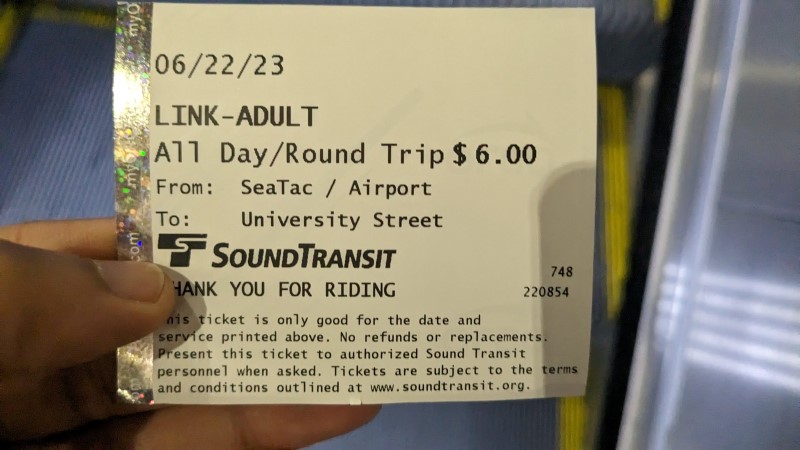 You would need to take the Northgate link to go downtown.
If you are not sure where the rail is headed, just ask other commuters.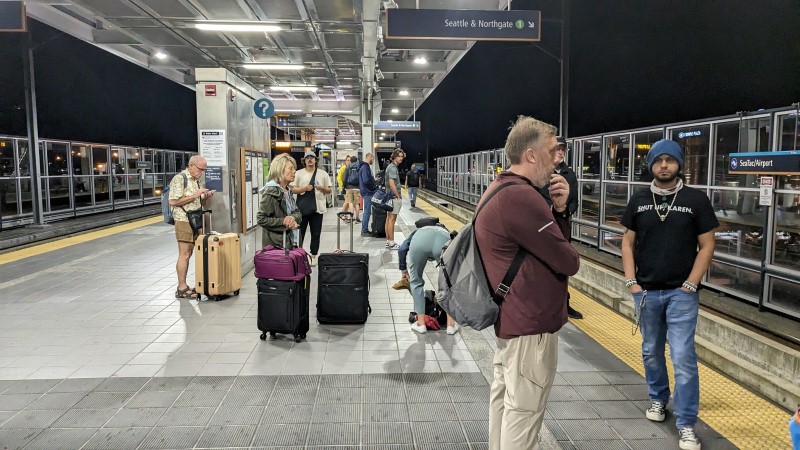 Bus Service – Buses leave from the airport platform itself and will be able to take you either to the downtown area or one of the transit centers from where you will need to make a change. You can use the Google Maps app to see which option works best for you. Bus service in Seattle is going to cost you less than 10 bucks as well.
How To Go Around Within Downtown?
While you can always walk around in the city, it can be quite time consuming. I found that there are plenty of electric scooters or bikes available that you can rent on a time basis. You will see the scooters all around in the downtown area and to use them you will need to install the app on your phone and provide your personal/payment details. The most popular apps are Lime and Uber.