I like to call myself a Momo Connoisseur! There was actually a time when I would eat momos on daily basis when I was living in India. But unlike Delhi where you could find street food joints serving momos in less than a minutes walk, there are not a lot of Momo restaurants in the Ottawa area. Only recently I noticed that there is a place called The Momo Spot and decided to give it a try.
If you haven't had momos before, they are dumplings from Nepal (and also Tibet). The Momo Spot is a Nepali restaurant serving a limited menu of basic as well as specialty dumplings.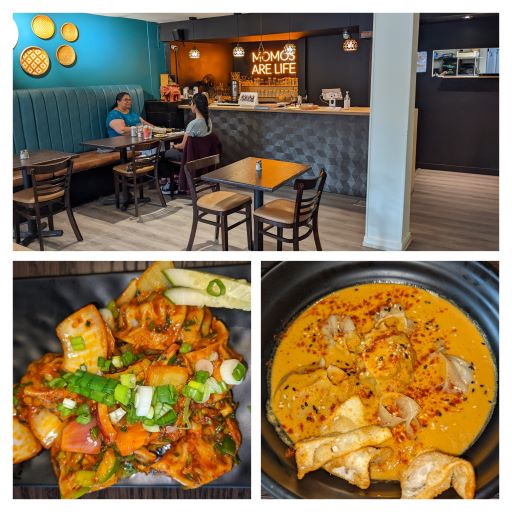 Whenever I have had Momos before, I have always gone for Steamed Momos with spicy sauce. However this time, I ended up going with specialty momos – Chili Stir Fried Momos and Jhol Momos off their menu.
While the Jhol Momos in Nepal are actually served with Buffalo's meat in Nepal, at the Momo Spot they are actually served with a vegetarian sauce. The dumplings tasted good enough, and the flavor of sauce reminded me of sambar (lentil based vegetable soup). However, I felt that it was not spicy enough for me.
The next item that I had was the Chilli Stir Fried momos and not only they looked red hot, but actually I really enjoyed the flavor as well. They were quite delicious.
The service is alright, the portions are a little smaller so you might feel that you are actually having appetizers. This is probably one of the cheaper restaurants I have been so far in Ottawa! I think on my next visit, I would like to try their steamed momos as well with the different variety of sauces that they offer.
Address: 79 Holland Ave, Ottawa, ON K1Y 0Y1
Rating: 8/10