While at first glance, Amigos might seem like a typical sports bar, it offers much more than meets the eye. As you step inside, you'll encounter a dive bar-like atmosphere, and just beside it, there's a hall that transforms into a lively Salsa dancing spot!
Timings and Ideal Hours
Usually the salsa dancing events happen on a Tuesday however occasionally Amigos might host additional Latin dance events on the weekend.
Dance lessons for the event usually start around 7:30 pm. Their peak time however is around 9-10pm on a Tuesday night and the place can get very crowded!
There are other salsa dancing places in Ottawa to consider if Tuesdays at Amigos doesn't work for you.
Cover Charges and Entry Fees
There might be a cover involved at this venue. On my last visit, I paid around $10 which seemed reasonable as it had good music and crowd.
Sometimes, when I have showed up late, there wasn't any cover involved however when I have showed up early I have had to pay an entry fee.
Dance Lessons
The event usually starts with intermediate level dance lessons followed by the social where you are free to practice your moves and dance with people.
I would recommend the dance lessons if you have never danced to salsa before as they can help you later in the night during the social.
The Crowd
Usually for the Salsa Night, the event attracts a mixed crowd. While it's primarily younger demographic, you would definitely see older crowd as well at the venue.
Don't be surprised or intimidated to see well experienced people dancing during the event.
Genre of Music
Since they are doing Salsa Nights on Tuesdays, the venue primarily plays Salsa Music. After every few songs, they try to switch to Bachata as well.
During the night, sometimes the DJ might end up playing other genres like Reggaeton and Merengue as well.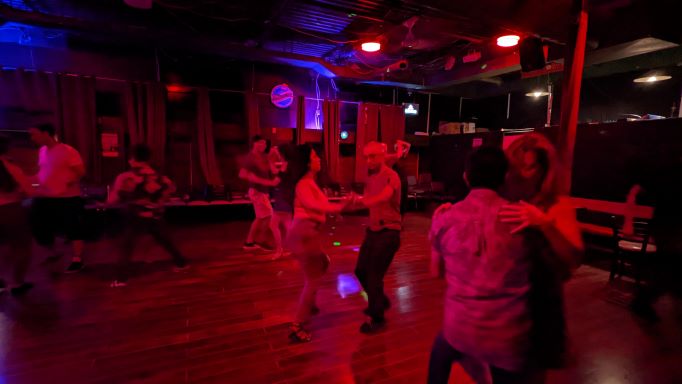 Entertainment at Amigos Sports Bar
If you don't feel like dancing, you can always head to their dive bar area where they have a bunch of pool tables, slot machines as well as juke box machine!
Make sure to bring some change with you as the pool tables are not free. You might be able to obtain change from the server.
They also have a few TV screens if you are a sports fan!
Unfortunately Amigos doesn't serve food but you are free to order food from other venues and bring it to the bar. Usually you will see people order food from Domino's Pizza.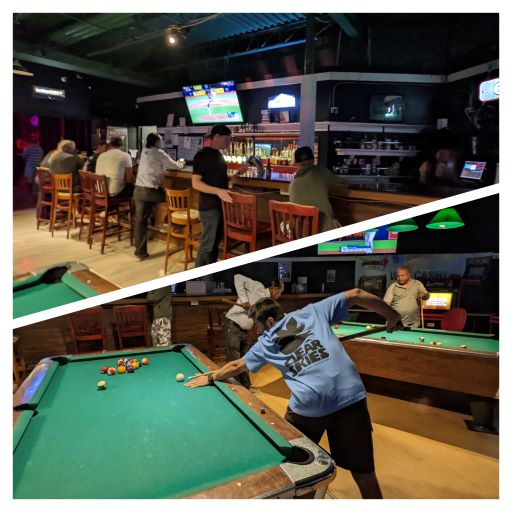 Social Hangouts at Amigos
I think this could be a really good place to have a social event! There are a bunch of things to do at the Sports Bar to keep everyone entertained! They also have a decent sized patio as well.
Address: 858 Merivale Rd, Ottawa, ON K1Z 5Z4
Rating – 8/10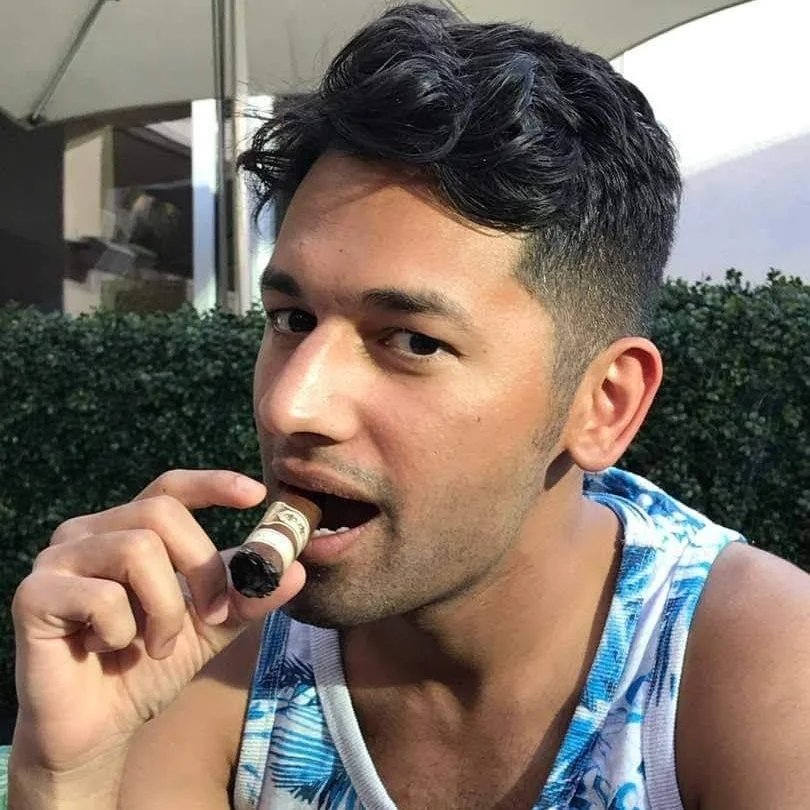 Tom Mehra, an Ottawa-based Software Engineer with a Masters in Information Systems from the University of Texas at Dallas, shares insights on local food spots and top attractions in Canada and the US. He's also a former resident of the US, UK, and India, and in 2023, his blog was nominated for an Ottawa Award by Faces Magazine. He is also a cat sitter.