Datsun is an Asian Fusion restaurant located on Elgin Street, just beside another restaurant called El Camino that serves great tacos. The restaurant has a really nice ambience so if you are looking for date night, having a party with your friends this might be a good spot to start at.
Some notes following my visit to Datsun –
Come a bit early as you might have to wait a bit for your group. There are a number of pubs located nearby where you could go, have a drink and come back when your table is ready. I recommend Manx Pub which has reasonably priced drinks.
I felt that the portion sizes for most of their mains were small so I recommend that you get an appetizer as well along with your order.
Usually people prefer to get multiple plates and share the dishes with one-another at this restaurant. This way you can try out different things.
Some of the items are mildly-spiced so it would be a good idea to let the server know how much spice you prefer before you order anything.
Here are some of their best menu items that I recommend!
Dan Dan Noodles with Minced Pork
Datsun's Dan Dan Noodles come with minced pork, scallions, and red chili. I must warn you that these noodles are mildly spicy. While my plate was aesthetically pleasing and the meal was delicious, I felt the portions were small and there was only a little bit of meat. I have had Dan Dan Noodles at the 98lala Noodles restaurant in Ottawa, and I found their portions to be comparatively massive.
Datsun Ramen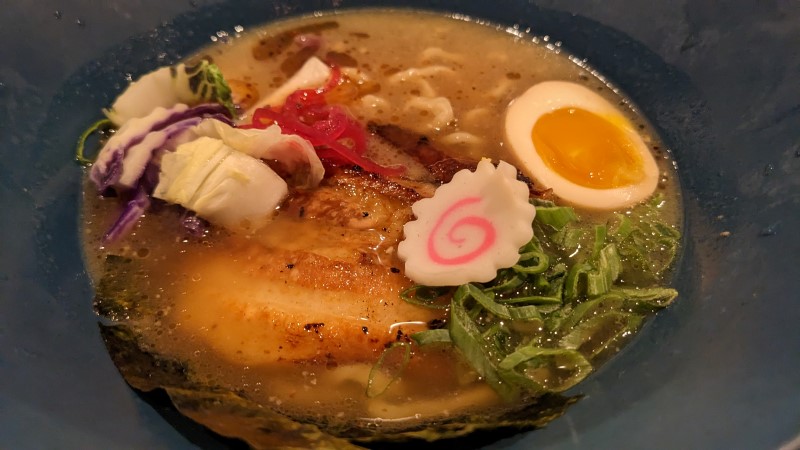 Datsun's Ramen is one of the most popular menu items at Datsun. The dish is served in Tonkatsu Broth and contains pork belly, garlic oil, egg and noodles. Even though the broth is not spicy at all, it was quite flavorful and had a salty/savory taste. I found the meal quite enjoyable.
Spicy Chicken Wings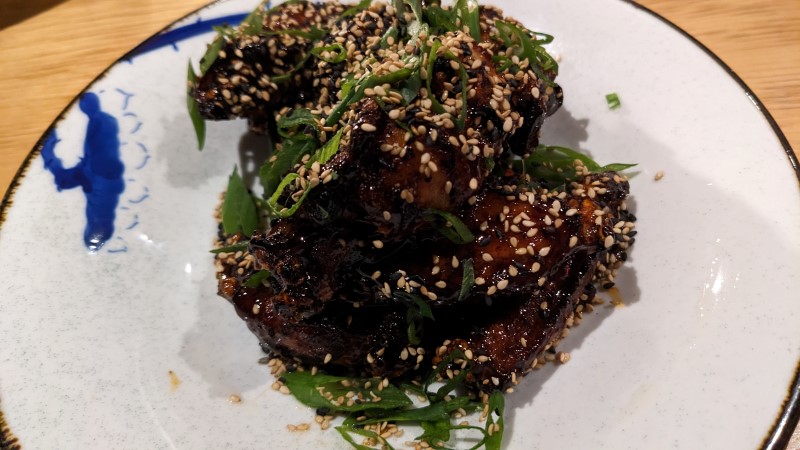 You might think that these wings would be quite spicy but I felt that they were a mix of sweet and spicy sauce. The flavoring comes close to what I would call spicy BBQ wings. The wings are quite good, and they felt to me sweeter than spicy so you should reconsider if you were not planning to get them because they are called "Spicy Chicken Wings". If you are looking for hot and spicy wings, my recommendation would be to try Chez Lucien instead.
Menu item that I won't recommend –
Spicy Coconut Milk Laksa with white rice – The portion size of this one was huge but I don't think I enjoyed Datsun's Coconut Milk Laksa at all. To me something just felt off about about it when I had it though I couldn't point it out.
Address: 380 Elgin St, Ottawa, ON K2P 1N1
Business website: https://eatdatsun.com/