Turns out my parent's new place did not have an internet connection yet, so instead of waiting weeks for the broadband service to be installed, I decided to get an unlimited data plan for my phone and set it up as a hotspot. Luckily my phone also supports eSIM so all I had to do was sign up with an eSIM provider online.
After a bit of searching online, I found this deal for O2 (from esim.net) which would let me have unlimited data usage on their 5G network for just 20 quid and seemed quite reasonable since I am used to paying really high price for limited data plans in Canada. I think this was the cheapest unlimited data plan I could find which also offered eSIM.
The plan offers Unlimited Data/Minutes/Texts and includes roaming in the EU as well which is great as recently with United Kingdom leaving the EU, some providers have started charging additional for roaming outside the United Kingdom!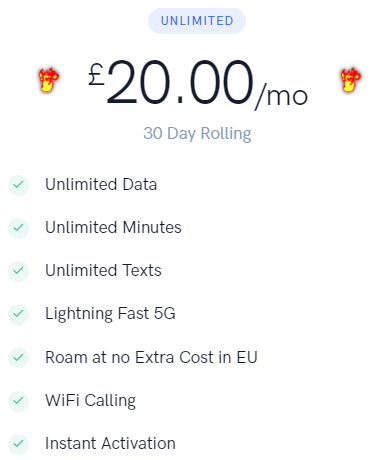 While I am here in Manchester, most of the times, my phone has been on 4G+ and on speed tests I am getting downloads speed of a little less than 50 mbps on the SpeedTest. Upload speeds were a bit lower around 5 mbps but since I don't plan to upload too much, it wasn't that bad.

I also ended up running another speed test through Google which had higher download speeds and lower upload speeds. Also I was surprised on how low the latency was on the internet speed test.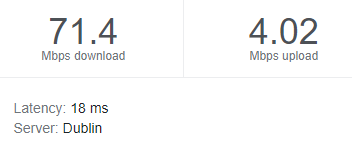 I have been using my hotspot a lot since I signed up and have consumed more than 50 gigs already on their mobile plan. So far I have not had any issues with the provider. There haven't been any disconnections/interruptions using the service, though I did not notice that I do not get 5G around my area but the speeds on their 4G network are good enough that there is nothing to complain about.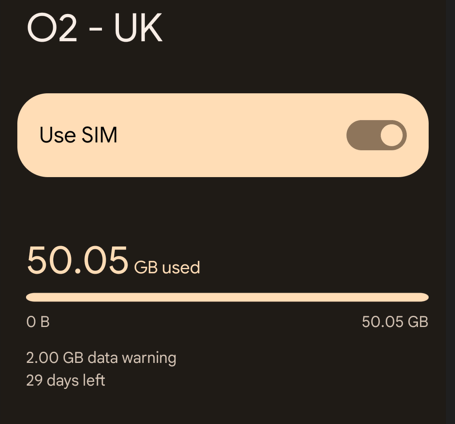 So far I am very happy with the service and would recommend it if you are looking for an unlimited data plan that is offered by a telecom company that supports eSIM. If your phone does not support eSIM then you will need to look for a SIM based provider. This might turn out to be a bit cheaper than what I paid minus the inconvenience of going to the store and getting a SIM card.