I was starting to think that none of the bars in Manchester had a Digital Jukebox machine! And I was even more surprised that there were some bars which had those really old analog-based JukeBox machines! Supposedly, it's a thing here in Manchester.
However after checking through more than dozen places and asking people around if they knew of a bar with Jukebox machine, I finally found The Courtyard which had a digital Jukebox Machine! While it isn't one of the best Jukebox machine as I wasn't able to find a number of songs, it's one of the only options around the area I think.
There is a lot of space in front of the Jukebox so if you have a group of friends, you can easily dance on the floor as well and enjoy the music! While I was playing music, even the bartenders joined in dancing with me!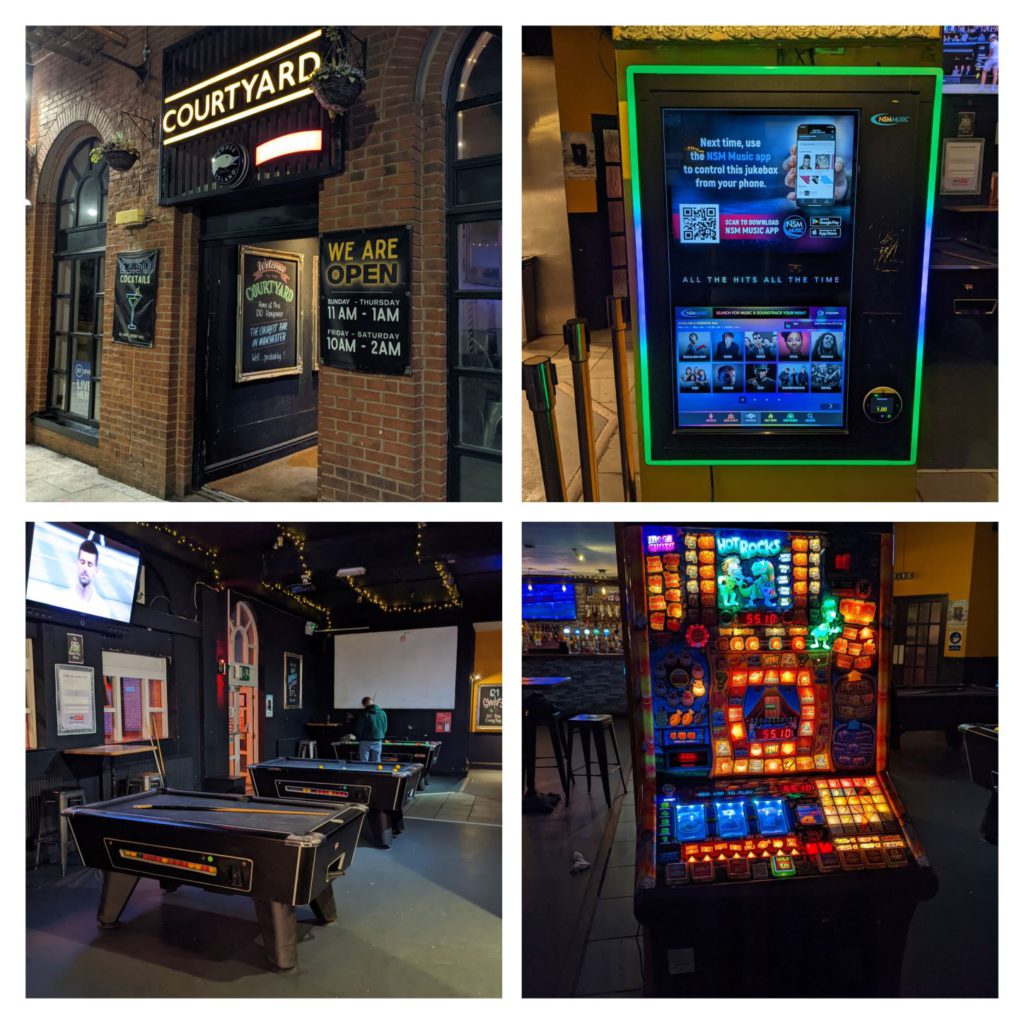 The place is actually big and has a pool tables (which are free during specific days/hours/specials) and also has a few gambling machines. I didn't get to play but found it interesting.
The drinks are fairly priced, a bit lower than some of the other places in Manchester as I was able to get cocktails for around 3.50 quid.
This could be a good place for a group hangout, playing your own music, playing pool and a little bit of games. They also have a massive patio for hangout.
Address: 2 Chester St, Manchester M1 5SH, United Kingdom
Rating – 7/10