If you try to look up for global roaming with one of the major network providers in Canada, it's going to cost you a few hundred dollars per month! If you don't believe me, just look at Telus/Rogers/Bell website!
Telus charges CAD $15 per day for roaming in 190+ international destinations! That is quite expensive! On top of that it's not unlimited data! Data limit is based on your current plan!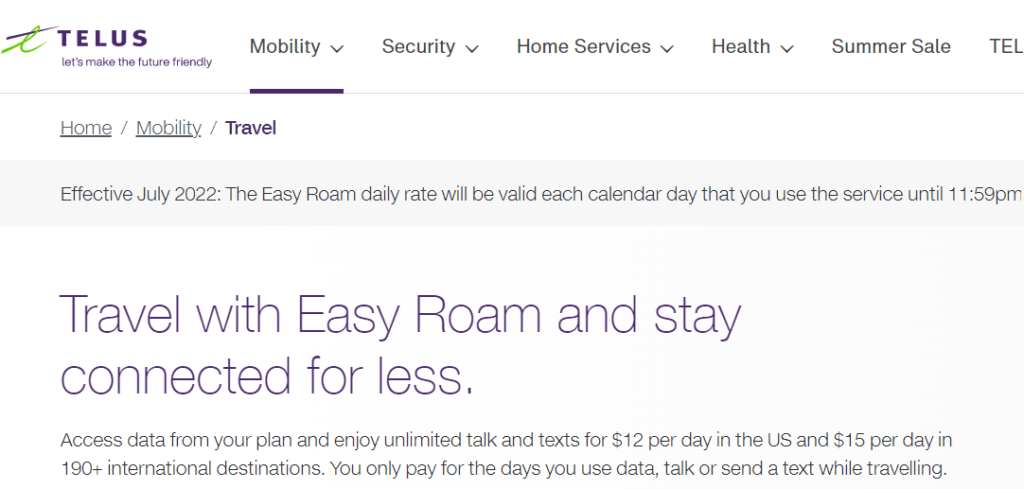 Pricing for International Roaming from Rogers is same as well at $15 per day but limited to 185 countries compared to Telus which offers 190+ international destinations.

Turns out Bell offers the exact same pricing for international roaming on their plans! There is absolutely no difference in their offering.

While the 3 major telecom players in Canada offer the most expensive roaming plans, there is actually a provider that you could utilize and get global roaming at a very affordable price!
Three HK's Travel Plan – Under CAD $50 For 1 Year
Believe it or not, but Three Hong Kong (3HK) offers a really good data plan that you could make use of. The price is very reasonable compared to any other network provider and it covers a number of countries! The Global Plan covers more than 100+ international destinations.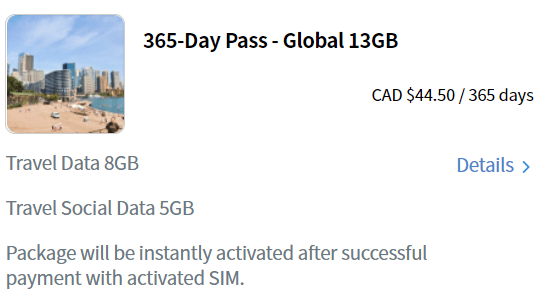 I took the opportunity to test the plan out while on roaming and felt that the speed results were quite good. You would be able to stream and download heavy content without any issues.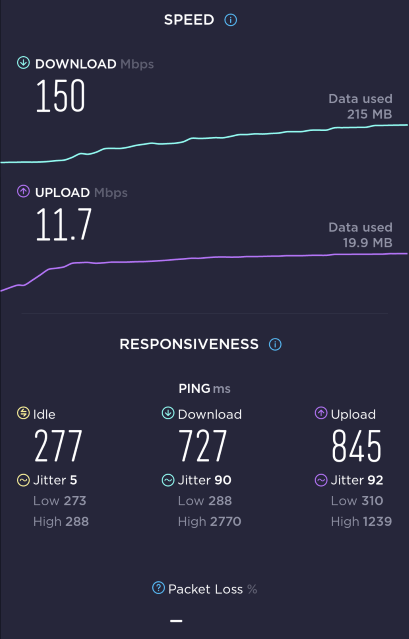 Known issues with 3HK Global Roaming Plan
There are two things you should know about while using this data plan –
Since data is routed through Hong Kong, it might not be ideal to use it for work purposes. Please check with your organization if there would be any issues especially if you work with the government! If you are using the plan for personal consumption then you should be fine.
High latency! Since data is routed through Hong Kong you are going to have higher latency than other providers. If you are planning to do mobile gaming then you might run into issues depending on what location you are in.
How to get 3HK's roaming plan?
You will have to either download an esim (if your phone supports one) or you will need to order a physical sim card. It can be a little tricky to get the physical sim card as 3HK doesn't ship it outside Hong Kong but you can get it from eBay or other third party providers who will ship it to you without any issues.
You can checkout their plans here – (Prices are in Hong Kong Dollars) https://www.three.com.hk/prepaid/DIY/en/offer/travel
So far, I have been very happy with the service and have not had any issues using this service in the destinations covered by the plan. I have tested 3HK roaming in the United Kingdom, Canada, United States, and Colombia! I have ended up saving a lot of money using this plan.
Rating – 9/10