Was craving something spicy this time but as my family already makes Indian food at home in Manchester, I decided to order something a bit different this time! Found out about this Jerk Meat place using Uber Eats and ended up ordering their Jerk Meat with a couple of sides.
The main item that I ordered was the Jerk Chicken Meal – you have the option to actually choose the type of gravy you want – There is the traditional Jerk Gravy, Curry Chicken, or the Pepper Steak. I went with the traditional jerk gravy. The meal comes with a side option – and I chose Rice and Peas. But you have the option to go with either White Rice or House Seasoned Fries!
Also while I was ordering, I thought why not just order some additional things as well. I really enjoy plantains and wanted to try their fries as well so added them up.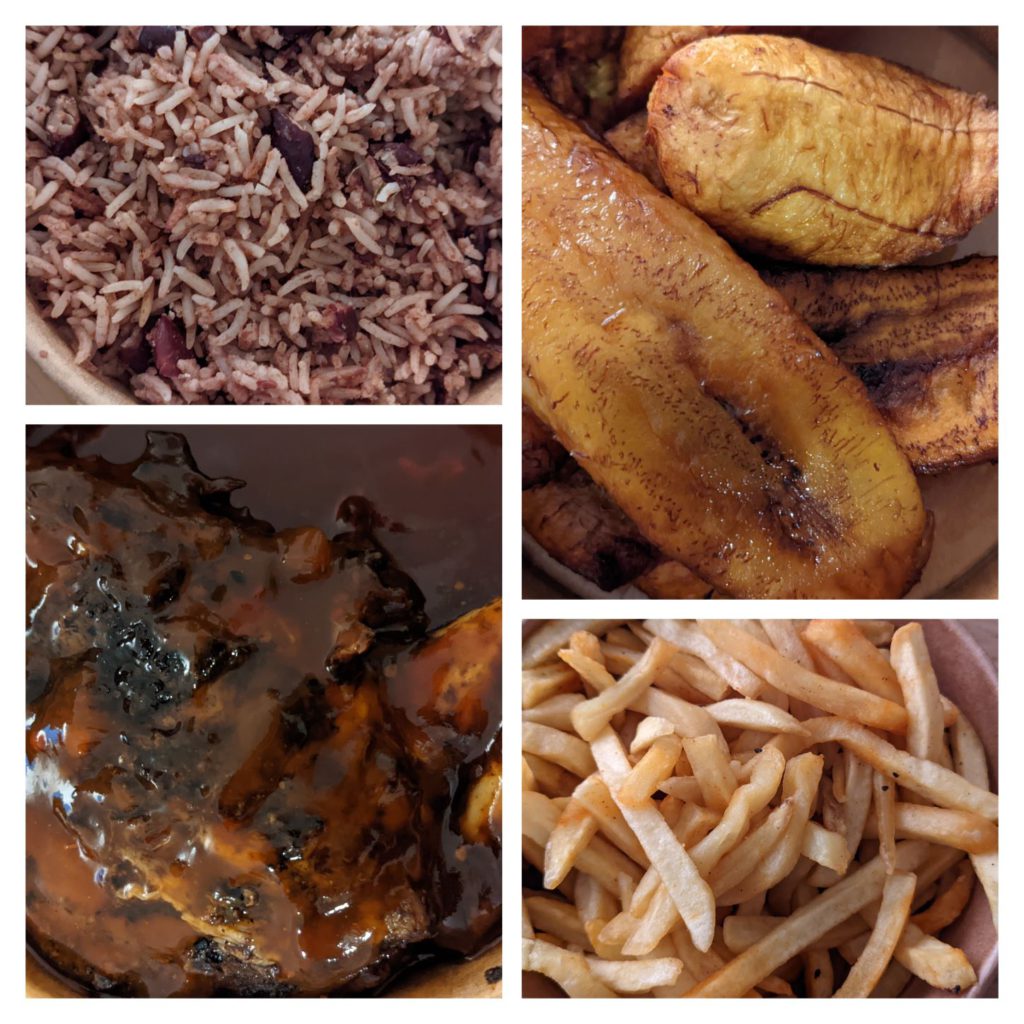 While it took a bit more than what I anticipated for my delivery to come, my food was still warm so didn't have to heat it up in the microwave. The delivery fee came out to about £1.79 bring my total bill to £25.99.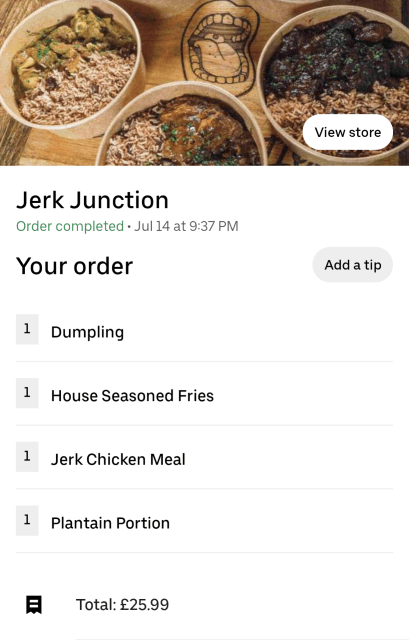 I think for the price I payed, it turned out to be a decent meal. Their Jerk Gravy flavor is a lot different than what I am used to, this one tasted sweet and spicy while usually whenever I have had Jerk Chicken at other restaurants in North America, I have felt that it's more hot and spicy. Chicken was cooked perfectly! The portion size can appear to be a bit smaller as they have the chicken with gravy and the peas and rice in two separate boxes! However I think the meal was more than enough for two people!
Also I actually enjoyed their Rice and Peas which go well with the Jerk Chicken Meal! The plantains had a bit of soft texture and while they were good, I think I have a personal preference of having them a bit harder.
However I think their House Seasoned Fries felt to me just like any other regular fries. I was expecting them to have some special flavoring or maybe the seasoning on the ones that I got was just too little?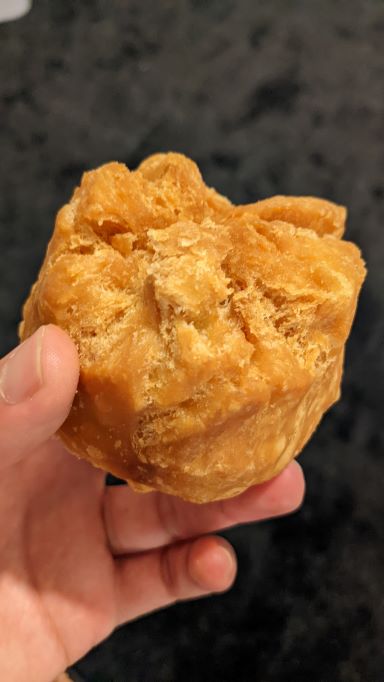 With my delivery, I also found an item that looked like a patty. Initially I thought that it was an additional item that the restaurant had put in but turns out it's their dumpling! Well I was already stuffed so it went to the fridge!
It would be good to try out what else the Jerk Junction has!
Address: 170 Manchester Rd, Firswood, Manchester M16 0DZ, United Kingdom
Rating – 7.5/10