I found out about Gochujang Wing Sauce (by President's Choice) while going through Maxi's Sauce section and decided to give it a try. The bottle of wing sauce cost me a little under $5 CAD. Also when I had bought it, I was thinking that it would be a hot wing sauce but read the label upon reaching home which mentions it is sweet and spicy.
Gochujang is red chili paste popularly used in Korean cooking. Tasting the sauce, it reminded me of spicy ketchup a little bit, so I checked over the ingredients and this sauce does contain tomato. I have never tasted Gochujang before I think but I noticed that when I looked up recipes online for Gochujang, they do not contain Tomato. So part of me feels that this sauce might not taste and feel like how Gochujang is made in Korea.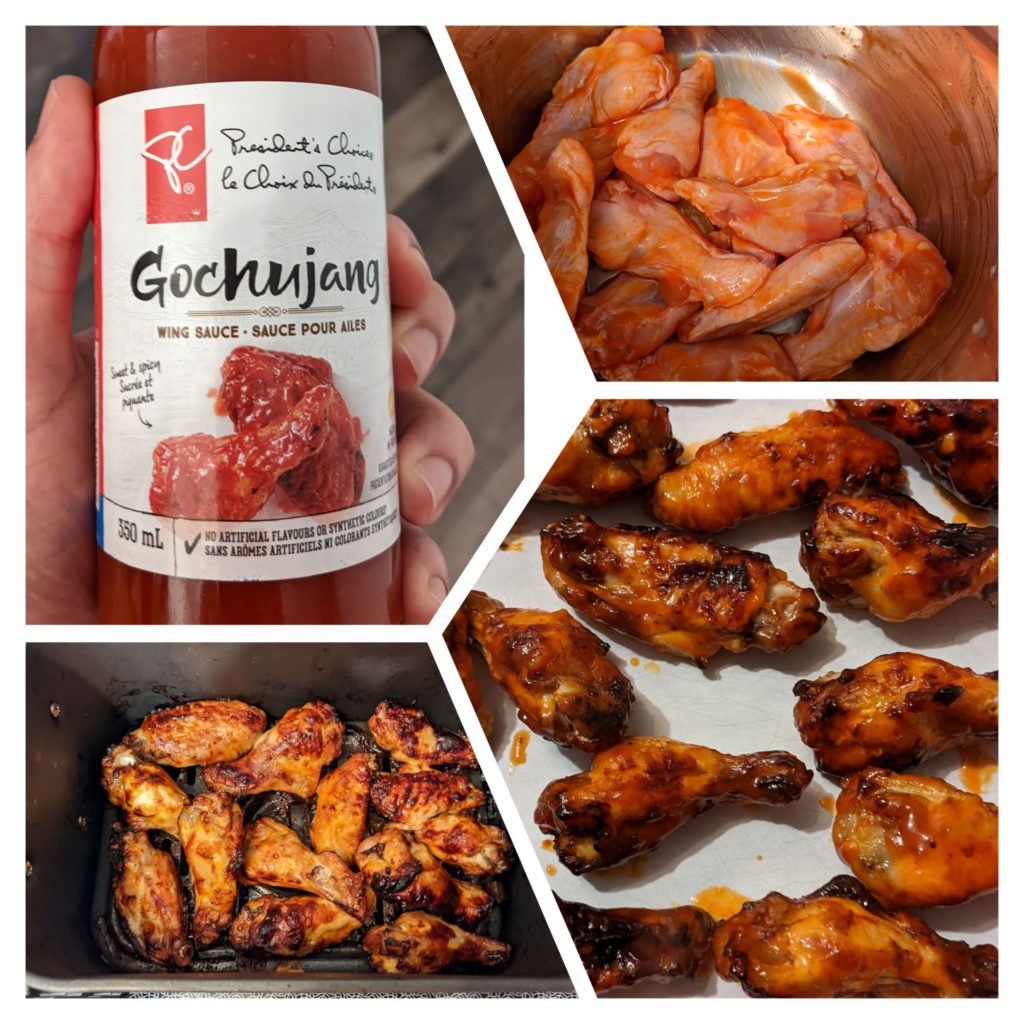 I coated the chicken wings with a small portion of the sauce and then put them in the air fryer for about 20 minutes, turning the sides halfway to make sure that both sides were cooked. Once that was done, I coated them again with some sauce and I was quite happy with how they looked! Delicious!
Not only did my wings look good but they were delicious! I think they were quite flavorful, and the sweet/spice level is just perfect. This sauce would work out well for you if you don't like it too spicy and it will also work well if you like spicy.
If you are looking for something to complement your wings, you could try mac and cheese or fries. You could also try using the Gochujang sauce for the fries instead of the regular ketchup sauce!
Rating – 8.5/10