Looks can be deceiving! Atleast that's how my experience was with my latest order from Seoul Chikin was! I had ordered their Buffalo Seoul Chicken Burger and Sriracha Gold Wings.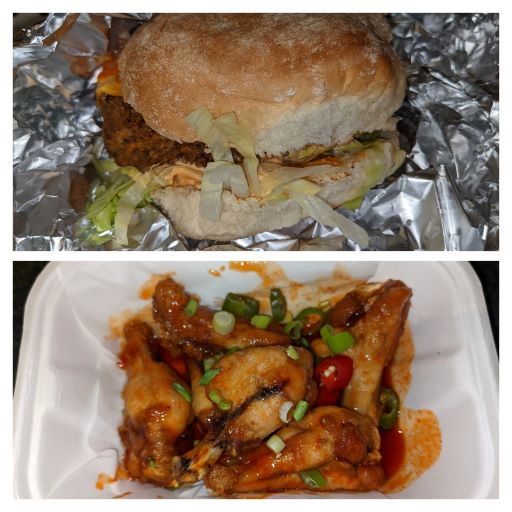 The Buffalo Seoul Chicken consisted of a fried chicken patty with buffalo sauce, lettuce and spicy mayonnaise. As soon I held onto the burger, I felt that the bun was soggy. While their patty size is much bigger than other places that I have ordered from or eaten at, their patty tasted quite salty. Most importantly, there was something wrong with the patty. It felt like it was not cooked properly since it had a rubbery texture. I am guessing that maybe the chicken was frozen when cooked but I am not sure.
Their Sriracha Gold Wings were not impressive either. The Chicken Wings had been tossed into Sriracha sauce and topped with spring onions and chilies. While there is flavor on the outside, it felt a bit raw eating them. Also it would have been good if the wings had been wrapped in a foil maybe so that they are hot when delivered.
I think Seoul Chikin might be onto something but they need some serious improvement. The extra salt in the chicken patties and the chicken quality can ruin the whole experience.
Address: 609 Wilbraham Rd, Chorlton-cum-Hardy, Manchester M21 9AN
Rating: 5/10