Cool Runnings has a Hot Chicken Wing Sauce that I only noticed recently while going through the international foods store near me. As per the claim on the bottle, the wing sauce is suitable for chicken or to be used as a dipping sauce.
I decided to cook my chicken wings using this sauce as the marinade! As per the bottle, the sauce is good for about 2 pounds of wings. I was going to make half of that so I used 1/4 of the sauce as a marinade and I was going to use 1/4 more to pour over the wings once they were cooked.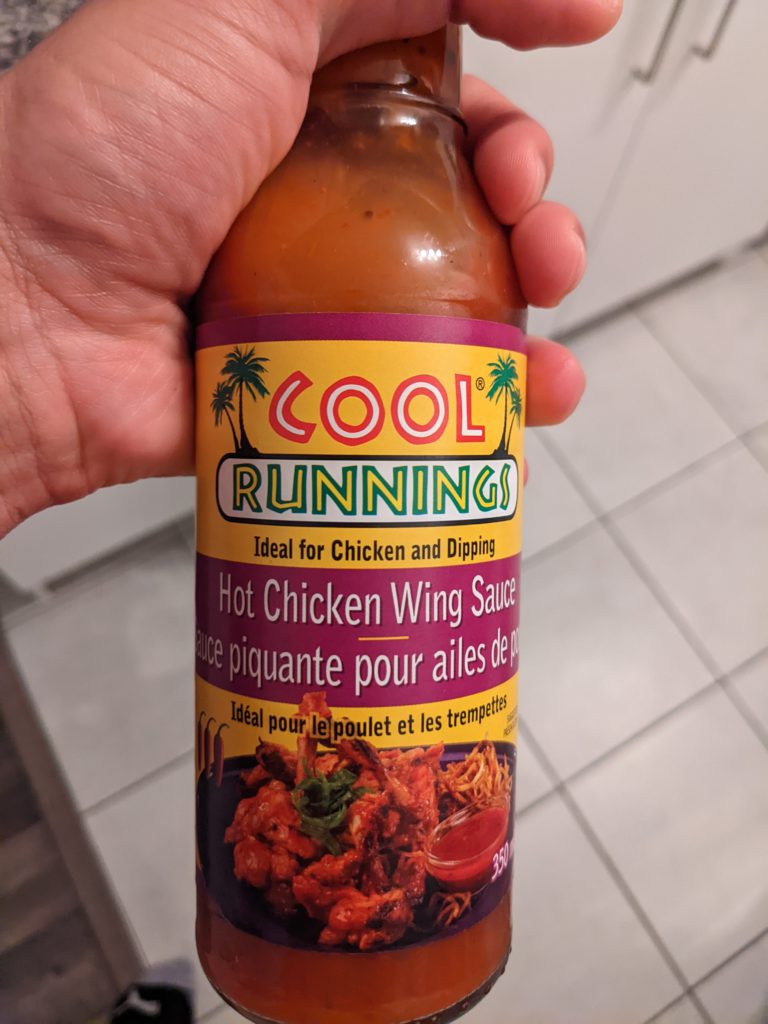 While the instructions mention to marinade the wings for an hour, I didn't have that much time and was quite hungry so I just marinated the wings for about 15 minutes and then I tossed them into the air fryer.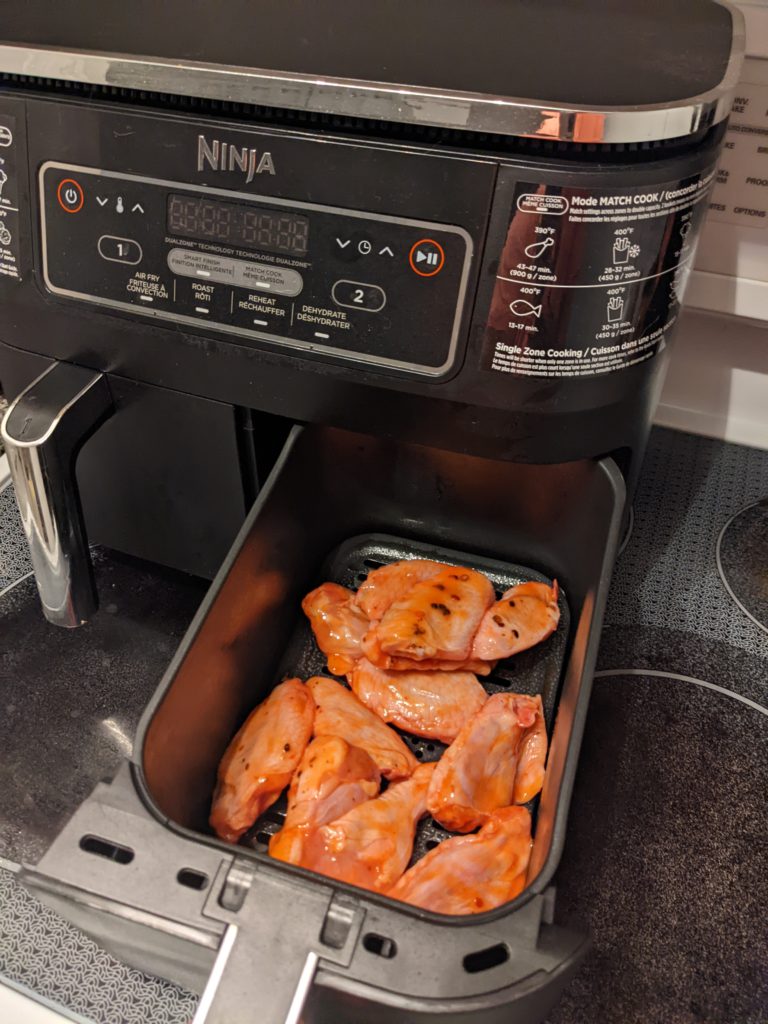 It took the wings about 25 minutes to be perfectly cooked in my air fryer. I had to turn them around during this time to make sure that they were cooked properly. The wings appeared to be a little burnt but I later realized that was just because of the sauce.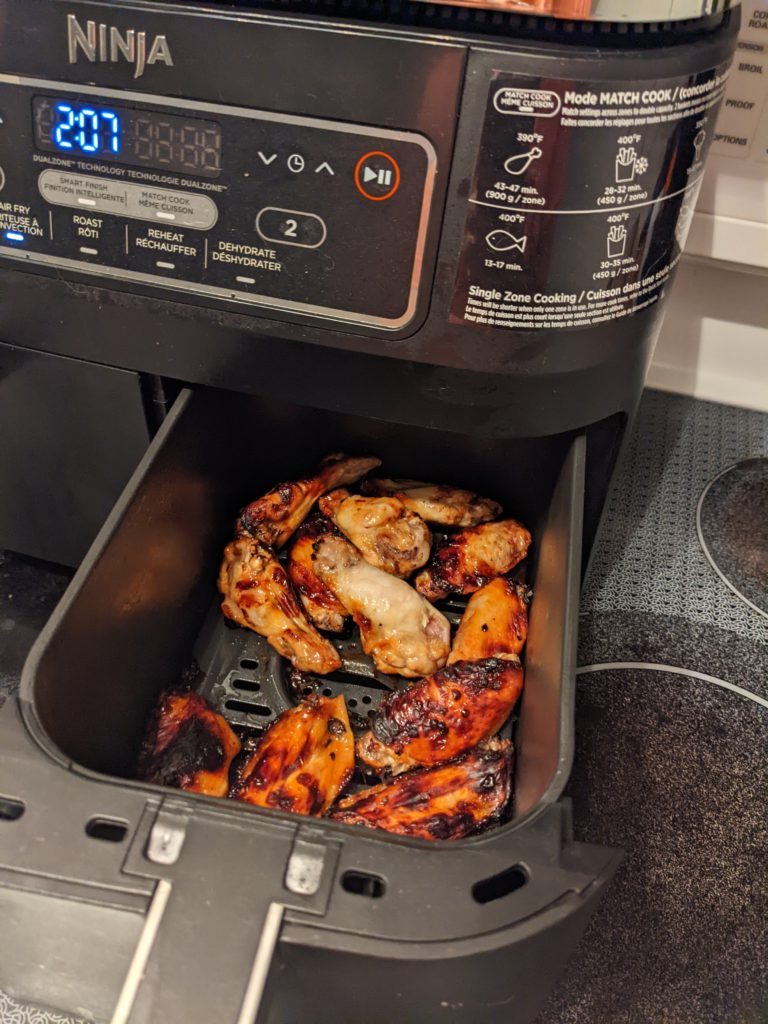 After that I poured over about 1/4 of the hot wings sauce over the wings and they were ready to be served. The wings looked really hot and spicy.
If you cannot tolerate much spice, what you could do is instead of pouring over the sauce on the wings, you could have some of it as a dipping sauce.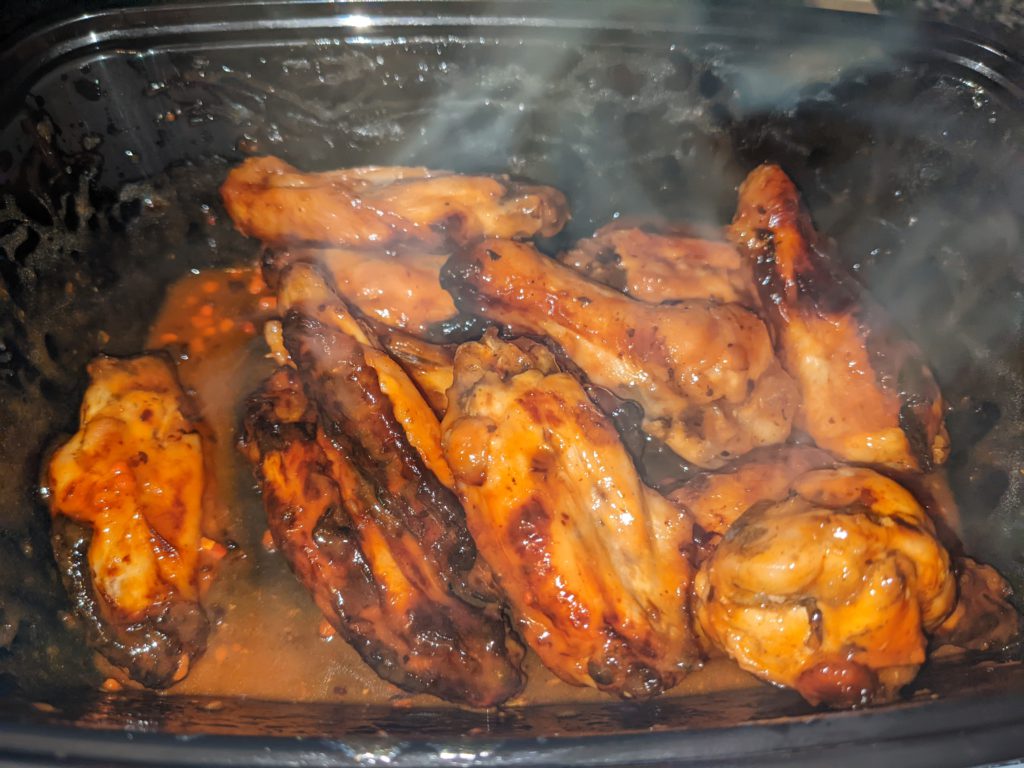 Trying out the Hot Wings sauce I felt that the sauce is not hot enough does have a bit of kick in it. The taste came out to be a mix of sweet and spicy, which is still enjoyable though. It might appeal to people who prefer to have only a bit of spice in their food.
Rating – 7.5/10