You don't necessarily need to leave Aylmer to have some of the most delicious chicken wings! Here are some Aylmer restaurants that have the best chicken wings –
Ouest Wings (Address: 103 Chem. Eardley, Gatineau, QC J9H 4K7)
Ouest Wings is a surprisingly small takeout restaurant that has become popular among the Aylmer community for its variety of hot wings! They do have a number of wing flavors that you would not find at other restaurants in Gatineau, some of them being – Curry Pineapple, G Tao, Piri Piri rub, Fuego, Baja Chipotle and more! If you're not into hot wings, the restaurant does have a few other food menu items, including empanadas, chips, and burgers. Apparently, Ouest Wings is open on a seasonal basis and is closed during winters! If you are headed there, make sure the business is open!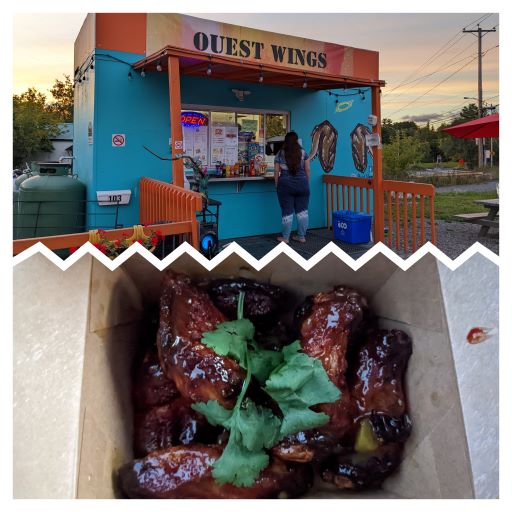 Bistro L'Autre Oeil (Address: 103 Chem. Eardley, Gatineau, QC J9H 4K7)
If you are seeking the most delicious wings in Aylmer then Bistro L'Autre Oeil would be the place to go! Order their Kao Spicy Wings which are hot and spicy. They are probably one of the best hot wings I have had so far in the Ottawa-Gatineau metro area. They do have half priced wings sometimes going on as well so check with the restaurant on their specials when you are headed there.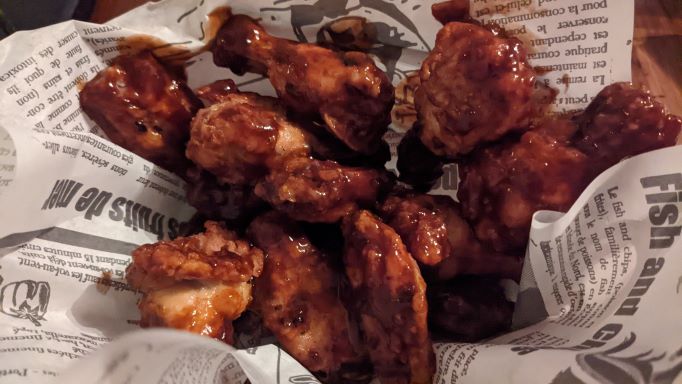 Bistro 129 (Address: 129 Principale St, Gatineau, Quebec J9H 3M5)
Bistro 129 has suicide wings that I think have the highest heat level of all the hot chicken wings that I have tried in Aylmer so far! I recommend that you have these with the ranch dressing to cool yourself off a bit. The Chicken wings also come in Red Hot, Barbecue, Honey Garlic, Honey Chipotle flavors if you feel like you can't handle the heat.