When I moved to Toronto (Canada), I never thought it would be quite a challenging task to find myself an apartment. I had already lived out in multiple European and North American cities and wasn't expecting any kind of issues finding an apartment. But to my surprise, finding an apartment is like looking for a job in this city!
While I knew that housing in Toronto was expensive, I wasn't completely aware of the housing shortage in the city. What that means for you as a Tenant is that the landlords gets a ton of applications and can get extremely picky (sometimes discriminatory).
It would be handy for you to keep certain documents with you that will make it easier for you to apply for housing and get accepted.
When you apply for housing you will be asked for the following –
Proof of Income – This document could be a letter from your employer or your recent pay stubs. In case you are self-employed, you can use your tax returns as a document that proves your income.
Bank Statement – If you are a student or have no income then you can either obtain recent bank statements or a letter from your bank that proves you have enough funds to pay the rent.
Valid Photo ID – Landlords can ask you to provide a valid photo ID. You can use your Provincial Photo ID, Driver's License, Permanent Residence and Passport.
Credit Report – In case you have been living in Canada, you will be asked to provide a credit report from Equifax or TransUnion.
Apart from the documents mentioned above you will also need to have references from your previous landlords. It is always useful to keep details such as where you previously lived and contact details of the landlord handy.
Long leasing application forms
Unlike many North American cities where you can look up and even rent apartments online, Toronto still lags behind, and you might be able to find only limited places which will allow you to rent the unit through a website and make payments online.
Instead, you will need to view the unit first and then fill in an application each time you have to apply for a condo. Agents might accept the form through email.
Making rental payments
For payments, you will need to hand out a cheque or certified cheque or bank draft. You can always inquire if the agent/landlord would be willing to accept Electronic Fund Transfer (also called as Interac) instead of cheque.
Finding an apartment
You can use padmapper.com to find apartments in Toronto however to apply for an apartment you might need to go through a real estate agent. Usually when you send an email for a viewing, an agent will contact you.
A real estate agent can also help you in your search as they have access to the apartment listings in the city and can recommend you units based on your budget, and preference.
Finding a good real estate agent
A good real estate agent will be willing to show you a number of listings and will usually not try to force your budget up. Some of them will also drive you to different places within the city if you don't have a car.
If an agent insists you to bid up on your application or have an earlier move-in date than what you want, they might not be working in your best interests, and it is recommended that you look for another agent.
Also, a real estate agent shouldn't charge you any fees for the apartment.
What if you have no job offer?
Having a job is not a requirement for housing however can make your application look strong. In case you don't have a job offer, you can rely on your savings account as proof of funds.
Other things to consider
Make sure you view the apartment before you put in your application. Some apartments can be really messy and smell of smoke all the time.
Discrimination is rampant
Don't be surprised if your application gets rejected even if you have a job offer and good credit score. While laws against discrimination exist in Toronto (Ontario), they are not properly enforced and you will often end up getting discriminated directly or systemically by landlords who own properties in Toronto.
If you get rejected, just move on and submit your application for another property.
Beware of scams
If you find a deal too good to be true, it might be a scam. Avoid paying anything in advance and make sure that the person you are dealing with is legit. You can search for them on Google/Facebook and see their reviews.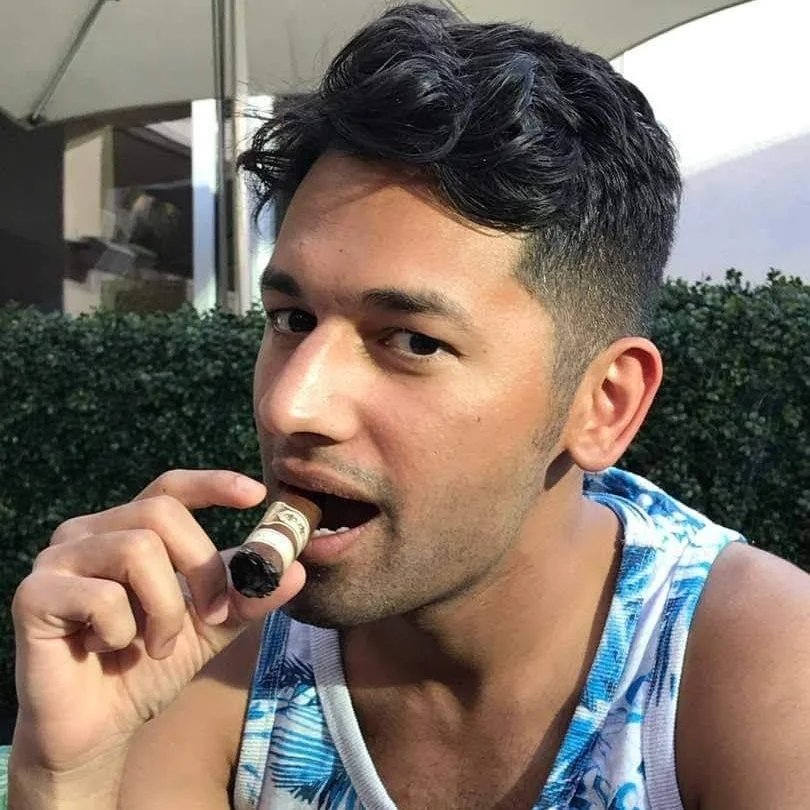 Tom Mehra, an Ottawa-based Software Engineer with a Masters in Information Systems from the University of Texas at Dallas, shares insights on local food spots and top attractions in Canada and the US. He's also a former resident of the US, UK, and India, and in 2023, his blog was nominated for an Ottawa Award by Faces Magazine. He is also a cat sitter.