I was craving some hot wings while walking down Burton Road in Manchester, so decided to go for a takeaway restaurant. I absolutely love hot wings and saw that this place called Continental which had them for under £3! The price seemed reasonable so I decided to try them out.
For just £2.80, I was able to get 6 hot wings! Portion size for the price seemed decent. The Hot Wings turned out to be a bit more spicy than what I expected however I did not enjoy the flavor that much for some reason. It could be that maybe their quality process is not that great or the spice ingredients are not that good or it could even be that I am just not used to the taste.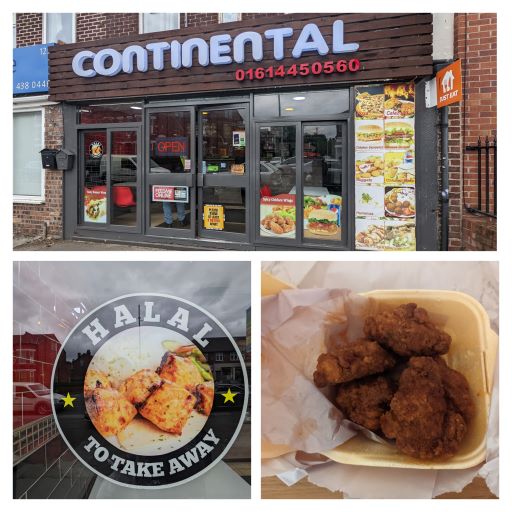 I think I would have been perfectly fine if the price was a little bit higher and the flavor was more enjoyable. I just felt something was missing that could make them right! But I think if I am hanging out after a pub crawl, I might not mind munching on them!
Continental is actually more popular for their Pizzas and I found their Pizzas visually more appetizing so if I am around the area again, I would like to try out their pizzas and see how good they are.
Address: 127 Burton Rd, West Didsbury, Manchester M20 1JP, United Kingdom
Rating – 6/10