I have been trying Chicken Wings at different places within Ottawa and this time I ended up ordering myself Chicken Wings at the Royal Oak (Bank Street). I had noticed that the restaurant had not only just Hot Wings, but they also offered Extreme flavored sauce for their Chicken Wings.
I enquired about what was the difference between the Hot and Extreme and was told that the restaurant used Frank's Hot Sauce for Hot Wings while they had something a bit more hotter for the Extreme Wings. I decided to give the Extreme Chicken Wings a go.
The Extreme Chicken Wings definitely smelled hot, and came with a few pieces of celery/carrots and sour cream to tame the heat. Trying these wings, yes they felt they were a little bit more hot but not extremely hot as I was thinking.
I think that the wings had a little bit of tabasco and vinegar apart from the hot sauce added into it for that extra hot flavoring. The wings did taste good but I didn't felt amazed by them.
You do have the option to have the chicken wings classic or breaded. Also if you think Extreme flavor is not for you the place does offer mild as well as salt and pepper flavoring for their chicken wings.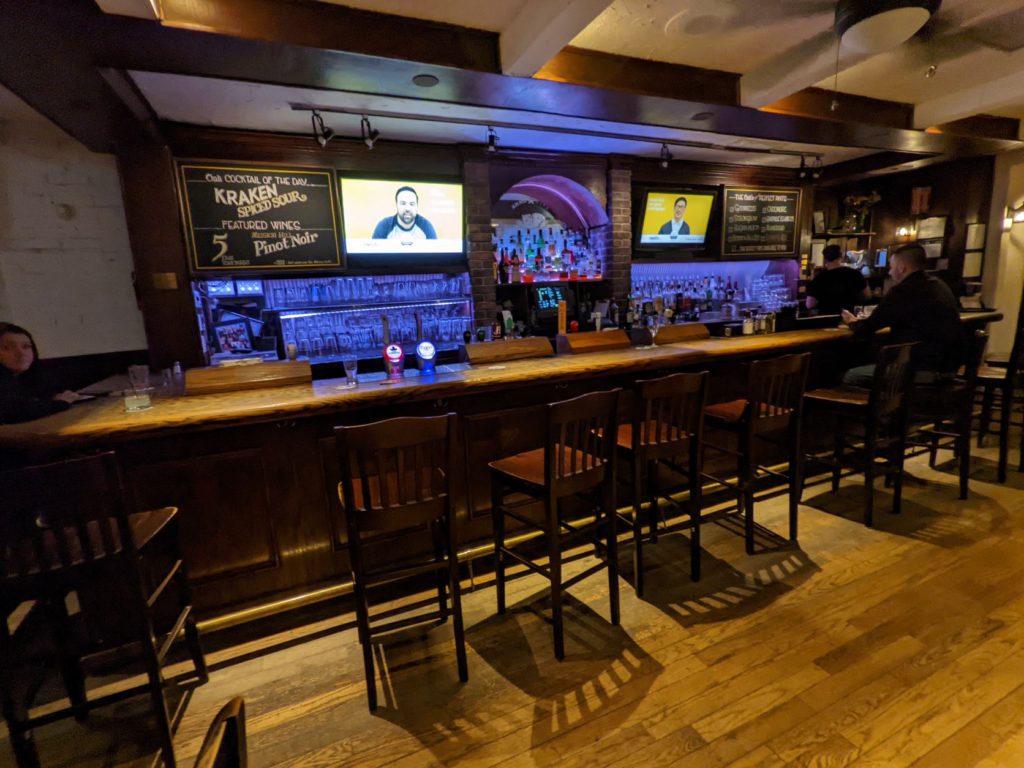 The overall vibe at the place is good for a group hangout. It feels like the restaurant does attract a sports crowd as they have a number of TV screens with sports playing all the time.
Rating – 7/10
Address: 318 Bank St, Ottawa, ON K2P 1X7