If you are coming to party in Cartagena, then you must do the Party Bus Experience that the city has to offer. It's called Chivas Rumberas (literally translates to Traditional Party Bus) and you will often see these party buses around the Walled City of Cartagena with disco lights and loud music! Just wave your hand if you are interested in hopping onto the party bus.
Price for the party bus can be around USD $10-20 per person depending on the kind of bus, how long the party bus goes on and other stuff included in the package.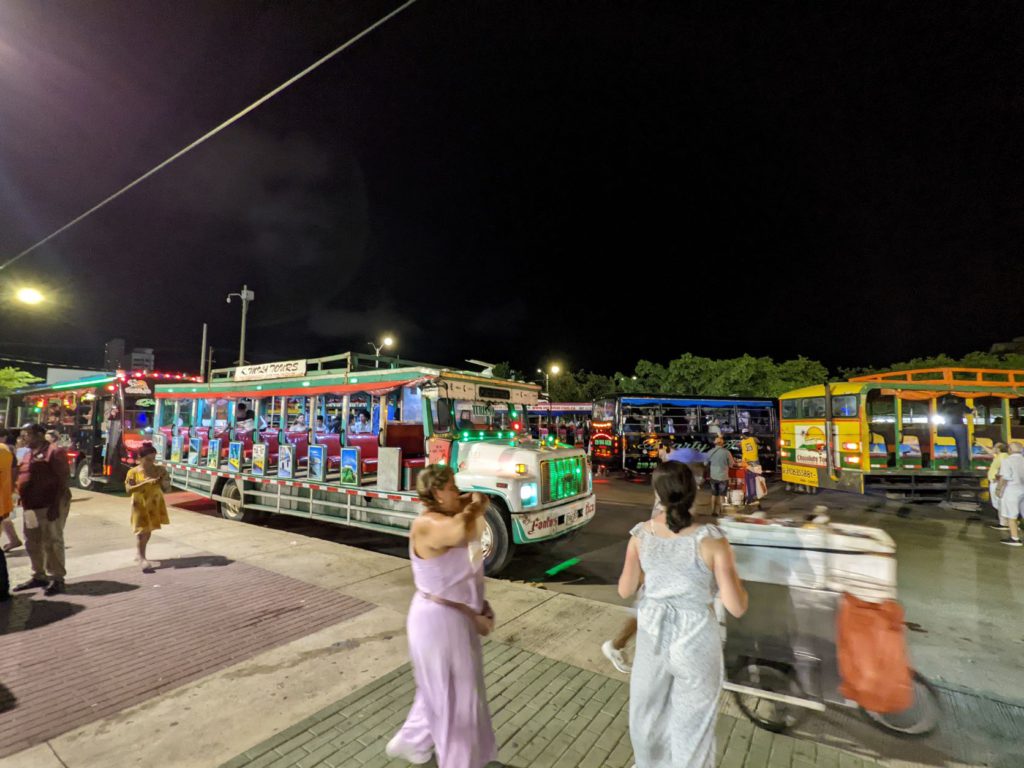 Chivas Rumberas is for everyone!
It doesn't matter if you are alone, in a group, young (18+) or old! You will see people from different demographics on the bus. While there are a lot of people from Latin America, you will end up seeing people from North America and Europe to experience the Colombian party experience!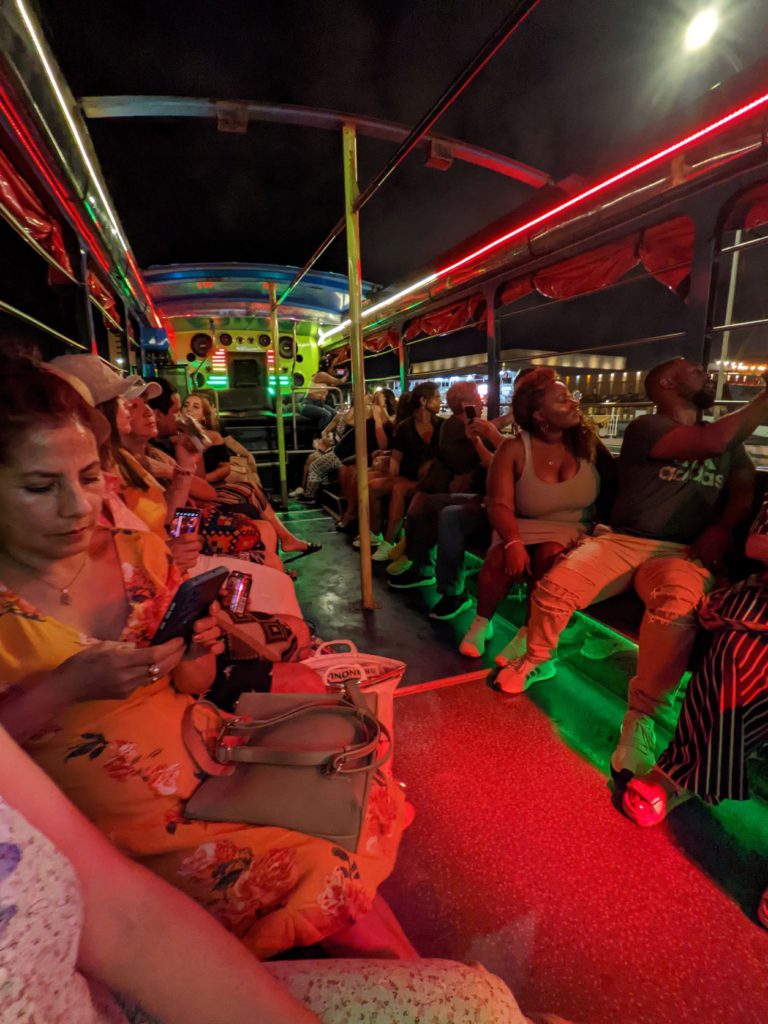 Alcohol is available on the bus!
If you pay a bit more, you can have alcohol on the bus. You will be handed a bottle of alcohol and cups to fill in your drink. Ice is available as well. You have the option to bring in your own alcohol or buy it when the bus stops on it's routes.
A single alcohol bottle might be enough for 2-3 lightweight people! It's really a lot of alcohol. A lot of people prefer to get alcohol on the stops which can be cheaper.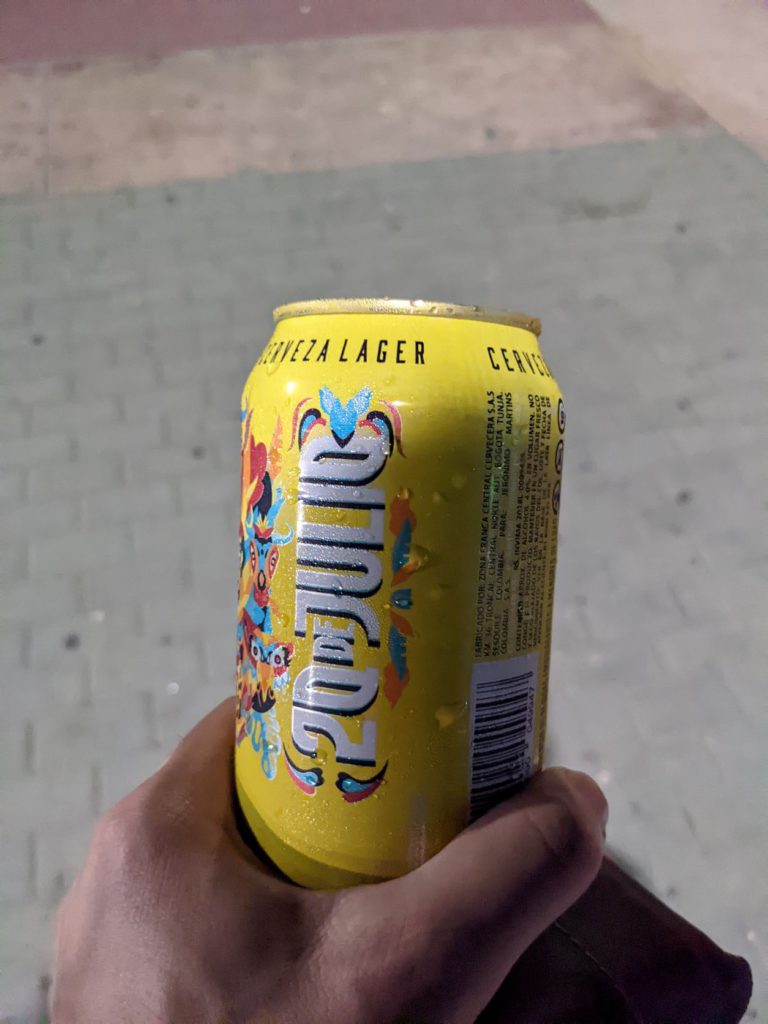 Party on the bus!
That is the main thing about Chiva Rumbera! There will be music and the party gets rolling! It's absolute hours of fun and does get crazy on the bus! Music genre can depend on the party bus but it's usually Latin Music (Latin Pop, Salsa, Bachata, Reggaeton) and a little bit of English Music as well.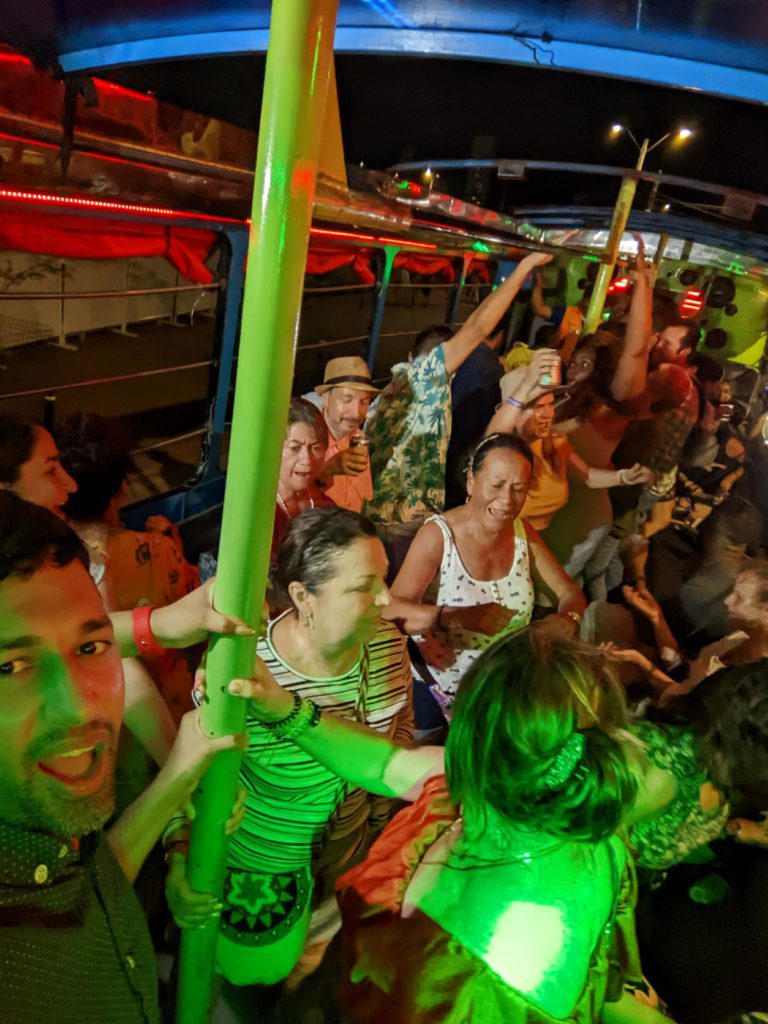 Make new friends
While on the Party Bus, you actually end up interacting with a lot of people and it can be an opportunity to make new friends! The Party Buses have a host who does a quick orientation of all the people on the bus!
Take pictures at popular Cartagena's popular attractions
Depending on the Party Bus that you have signed up for, the buses will cover a number of popular locations within Cartagena. The buses stop on multiple places during the ride, and you have ample opportunity to take pictures.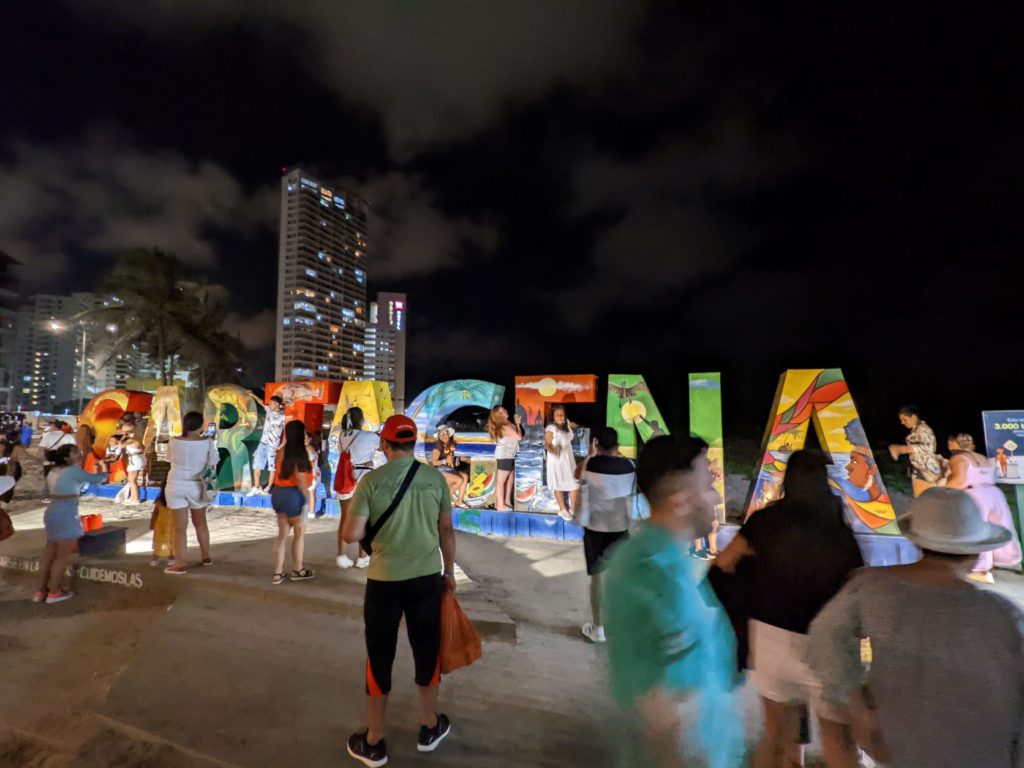 An opportunity to tryout Cartagena's street food!
As the bus goes through different parts of the city, you can also end up grabbing a meal through the street vendors. Try out something new that you haven't had before, you might be surprised 🙂
After party at a night club!
The last destination for the Party Buses is going to be one of the popular nightclubs in the City. There won't be a cover charge as it's included in the package. Parties at the nightclub usually ends up around 3-4 am.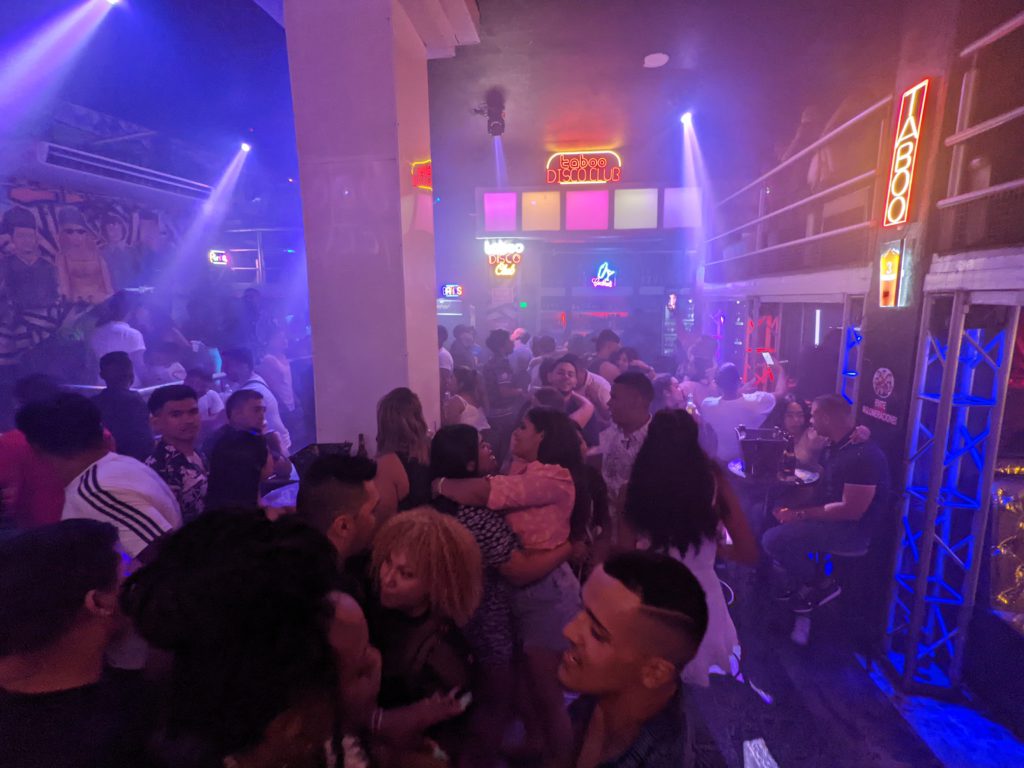 Whether you have been on a party bus before or not, it's absolutely worth signing up for! There are tons of party buses throughout the city and they are packed on the weekdays as well! Just like Vegas, they have a saying – "What happens in Cartagena, Stays in Cartagena!".
Rating: 9/10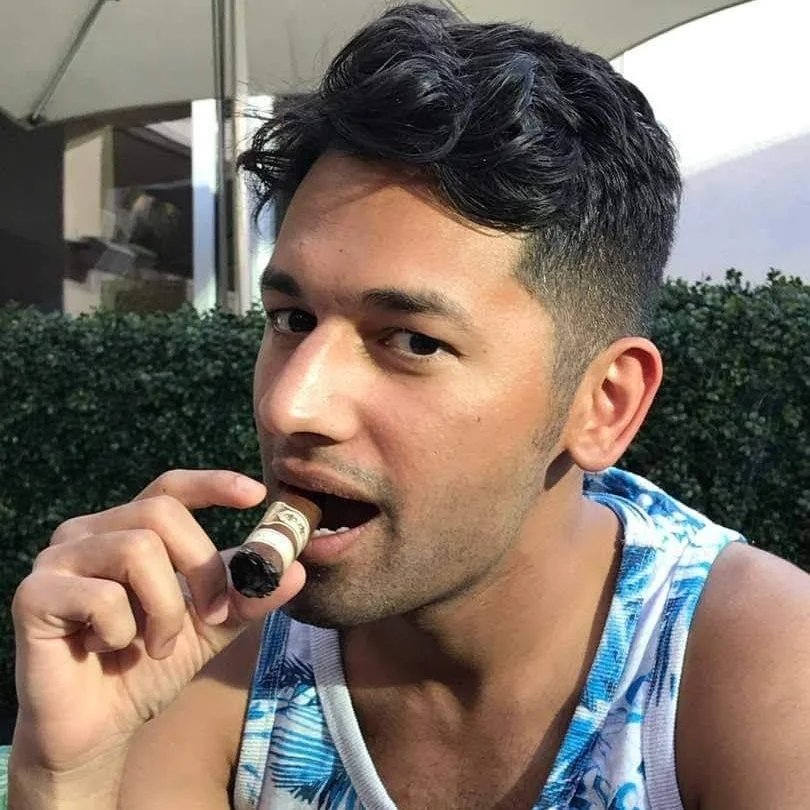 Tom Mehra, an Ottawa-based Software Engineer with a Masters in Information Systems from the University of Texas at Dallas, shares insights on local food spots and top attractions in Canada and the US. He's also a former resident of the US, UK, and India, and in 2023, his blog was nominated for an Ottawa Award by Faces Magazine. He is also a cat sitter.