I have been to Montgomery Scotch Lounge a couple of times and whenever I go there, I find something new! Turns out the place has some really nice specialty drinks so I decided to try them out this time!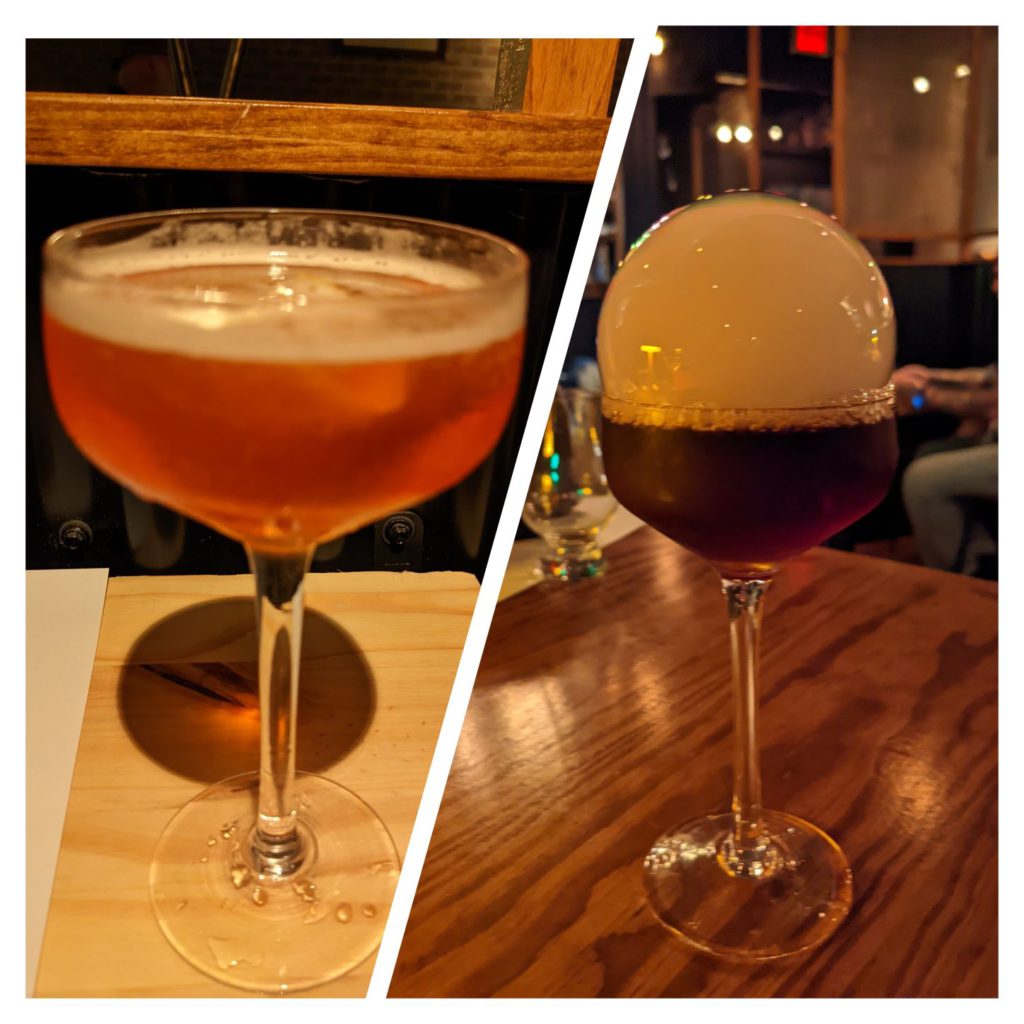 The first drink I ordered was called the Cruising Altitude which is made of Glenmorangie Single Malt Scotch Whisky, Amaro Nonino, Aperol and Lemon. If you like sweet flavor then this would be the drink for you.
The second drink was a bit of a different experience though – it was the Pompatus of Love which is part of their Enlightment Series. This drink consisted of Aberfeldy Scotch Single Malt, Aperol and Amaro Averna! What's unique about this drink as you actually get a Smoke Bubble on top of your drink! Blow it up before you sip your drink!
Both drinks had a strong flavor and I had to drink them out sip by sip. It is really hard to chug these drinks even if you are thirsty.
Whenever I have been there, there is always a band performing! I was thinking that the lounge always plays country music but that is not the case. They were actually playing a blend of soul, funk, jazz, reggae and latin music this time and the performance was great!
I have enjoyed all my visits at this place and recommend it! However there wwere two things that I noticed about this place that I didn't like. While I have been to the place before when they perform live music, I have never been charged a cover before. But during this visit, there was a cover charge ($10). While it's okay to charge a cover, none of us were told upon entering the venue that there would be a cover charge.
The other issue was that one of the persons in the group got a sample of the drink and was charged for it. I think it's important to let the customers know about such charges especially when other bars do not charge for trying out a drink.
Address: 1154 Bank St, Ottawa, ON K1S 3X6
Rating: 8/10