Ottawa has a number of dance studios and bars where you can learn Latin Dancing. Not only do you get to learn and exercise while dancing but also it's a great way to meet new people in the city!
Here are some places in Ottawa that offer Dance lessons –
Ritmo Bailey
Address: 12 Byward Market Square, Ottawa, ON K1N 9C3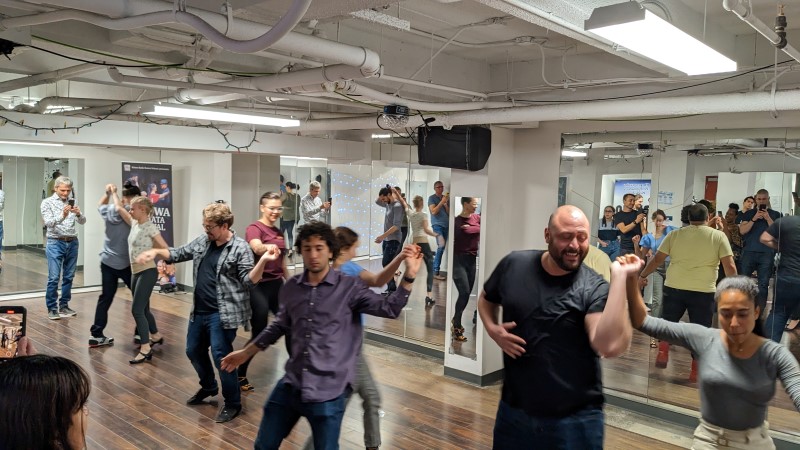 Located conveniently in the Byward Market area, Ritmo Bailey is a good spot for dance lessons. While the place itself doesn't serve any drinks, I like the fact that there are a number of bars and restaurants located nearby.
Variety of Latin dance lessons throughout the weekly.
Attracts a mixed demographic.
No alcohol or food served. (The water dispenser is there!)
Has Latin dance socials on weekends as well.
University of Ottawa Salsa Club
Address: University Centre 85 University Private, Ottawa, ON, K1N 9A7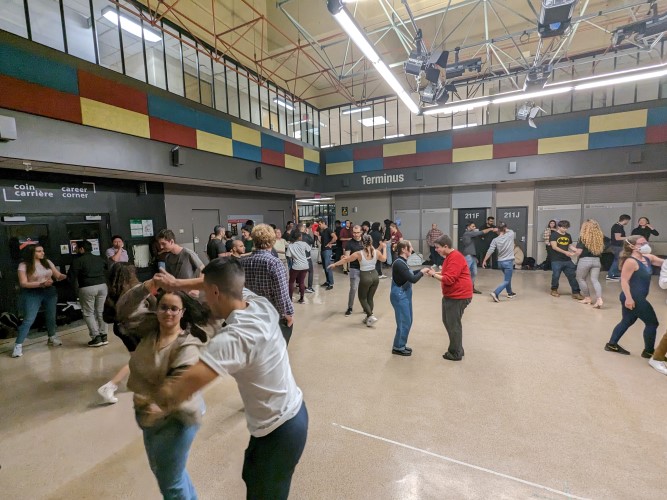 University's Salsa Club is one of the biggest dance groups in Ottawa and has events regularly on a weekly basis. The event is open to everyone and there is a small fee for attending the lessons and the socials.
UOSalsa club provides same-day lessons for both salsa and bachata.
There are lessons for beginners as well as experts.
The lessons can get quite busy however the socials are less crowded.
Attracts primarily younger demographics.
LGBT friendly crowd.
Lessons are very affordable
Events usually happen on a Tuesday.
Mill Street Brewery
Address: 555 Wellington St, Ottawa, ON K1R 1C5
Mill Street Brewery has weekly salsa nights which include lessons followed by social. The Brewery is one of the few places where not only you can get food and drinks but they also have a decent amount of dance floor for the lessons.
Targeted more towards beginner-intermediate level folks.
Different instructors every week.
Attracts a mixed demographic.
Lessons usually take place on a Monday.
Amigos
Address: 858 Merivale Rd, Ottawa, ON K1Z 5Z4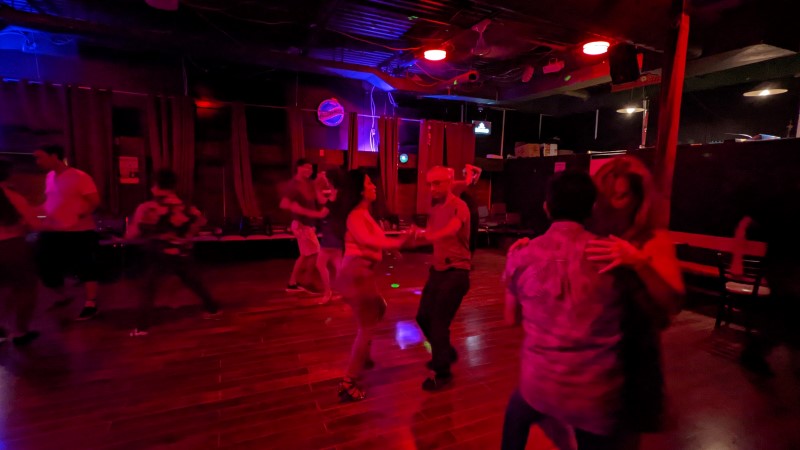 While popularly known as a Dive Bar, Amigos has a large dance floor where they do weekly Latin Dancing lessons. The place does a beginner dance workshop before their socials and is relatively more affordable than other places that offer dance lessons.
10 minutes away from downtown Ottawa.
Lessons are usually on a Tuesday.
Attracts a mixed demographic.
Has pool tables, musical jukebox and slot machines.
Drinks can be purchased but no food.
Affordable lessons
Studio X
Address: 250 City Centre Ave Bay 122, Ottawa, ON K1R 1C7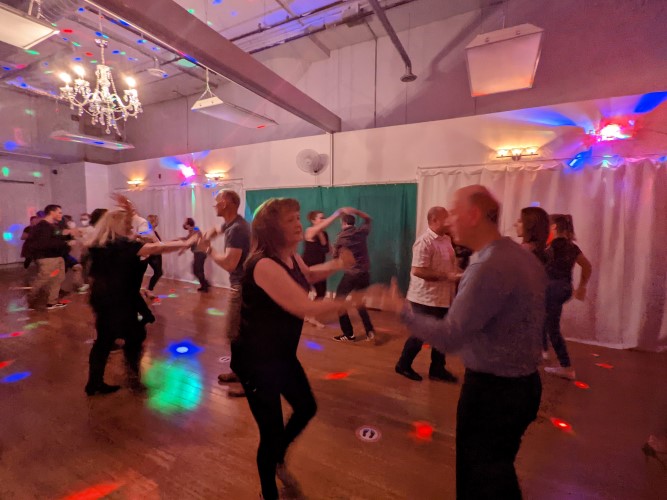 Studio X is another Dance studio that offers a variety of Latin dancing lessons. While I found the dance lessons to be great, they are relatively more expensive than other places that I have been to.
Offers lessons on different types of Latin dancing.
Attracts more intermediate level folks.
Lessons can be quite pricey if you are paying at the door.
No alcohol or food is served at the venue.
Here are some tips before you head for your Latin dancing lessons! –
Make sure you are going to lessons at your level of comfort! If you are new to Latin Dancing, it is recommended that you go for beginner lessons to have a good foundation and only later try practicing advanced moves.
In Latin Dancing, people usually dance in pairs which involves a lead and a follower, with the lead usually expected to know the moves. It's a bit easier to be a follower than to be a lead.
Do carry cash with you as some places might only be accepting cash as payment and charge you additional fees for paying with a credit card.
Check if the event is still happening! Sometimes the venue changes the dates or the type of lessons before the event takes place so check their Facebook or Instagram if they are still doing the lessons.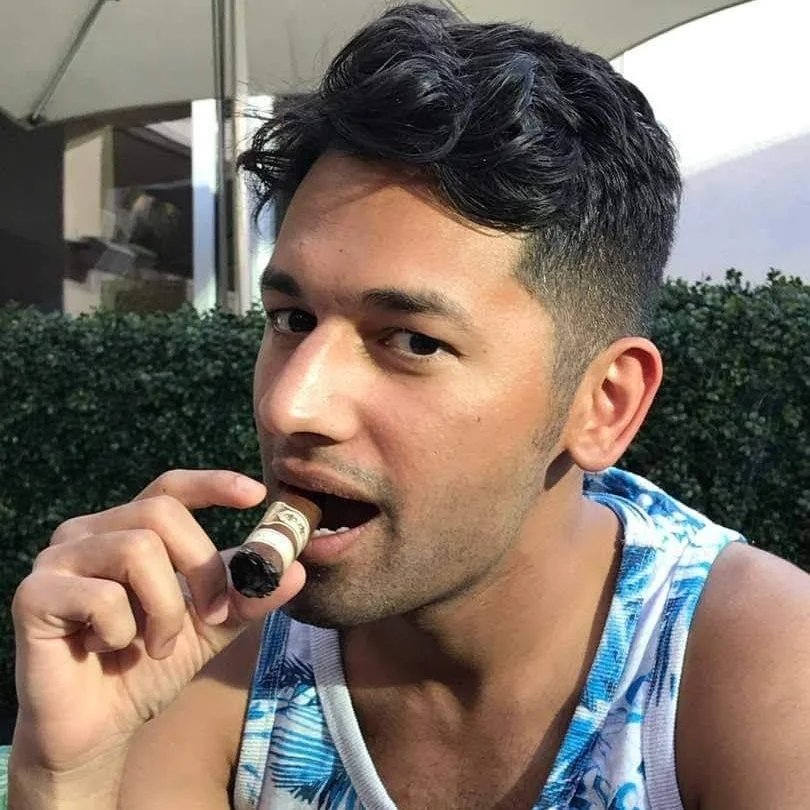 Tom Mehra, an Ottawa-based Software Engineer with a Masters in Information Systems from the University of Texas at Dallas, shares insights on local food spots and top attractions in Canada and the US. He's also a former resident of the US, UK, and India, and in 2023, his blog was nominated for an Ottawa Award by Faces Magazine. He is also a cat sitter.