As soon I entered the Walmart Supercentre in Plateau, I noticed that they are actually selling Sushi! Eating out at a restaurant has gotten more expensive recently, so instead of heading out to a dining restaurant for the day, I thought it would be good to try out Walmart's Sushi as the price seemed reasonable.
I was able to get the Crispy California Spicy Roll for about 8 bucks. The box included Ginger, Sushi Sauce, and Wasabi. At 470 Calories, it can be a nice lunch for 1 person.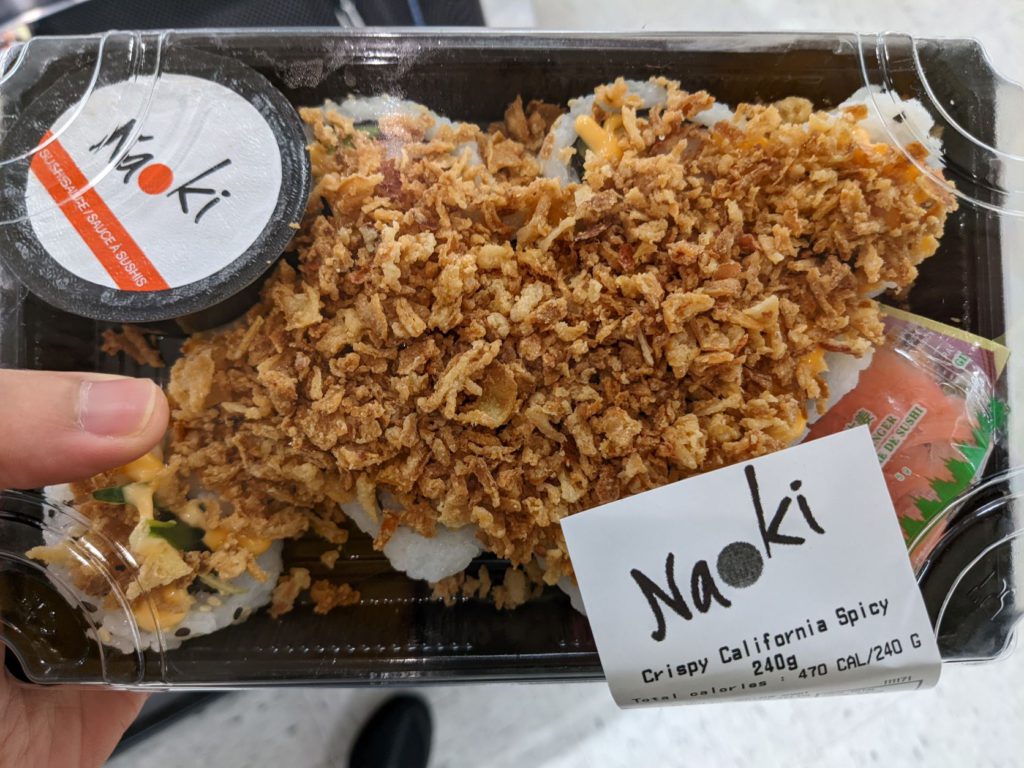 Once I opened up the box, there are a couple of things I noticed. The sushi sauce tasted quite different than the usual soy sauce that I have at home, and so did the Wasabi. I think that they might be using a lighter version of the soy sauce which has less sodium or maybe have some other formulation. For the Wasabi package I noticed that it actually is 'Wasabi Flavored Horseradish'. I only noticed this because it was taking some time for the Wasabi to get dissolved in the sushi sauce.
The Crispy California Rolls actually tasted alright though. The main noticeable ingredients in the sushi roll were imitation crab meat and cream cheese (or perhaps mayo). It actually was quite flavorful and much better than what I expected from Walmart.
I think the quality is a lit lower because of the cost cutting but if you are looking for a quick meal or just want sushi on budget, it might be worth just picking up sushi from Walmart!
Address: 35 Boulevard du Plateau, Gatineau, Quebec J9A 3G1
Rating: 7/10