Are you thinking about moving to Canada?
Hi everyone, my name is Tom and I've been living in Canada for a few years now and I wanted to share my thoughts on the benefits of living here. I moved to Canada in 2018 from the United States because I had heard in the news that Canadian cities were consistently being rated as the top places to live in the world and had lots of job vacancies, so I thought why not give it a try and live there.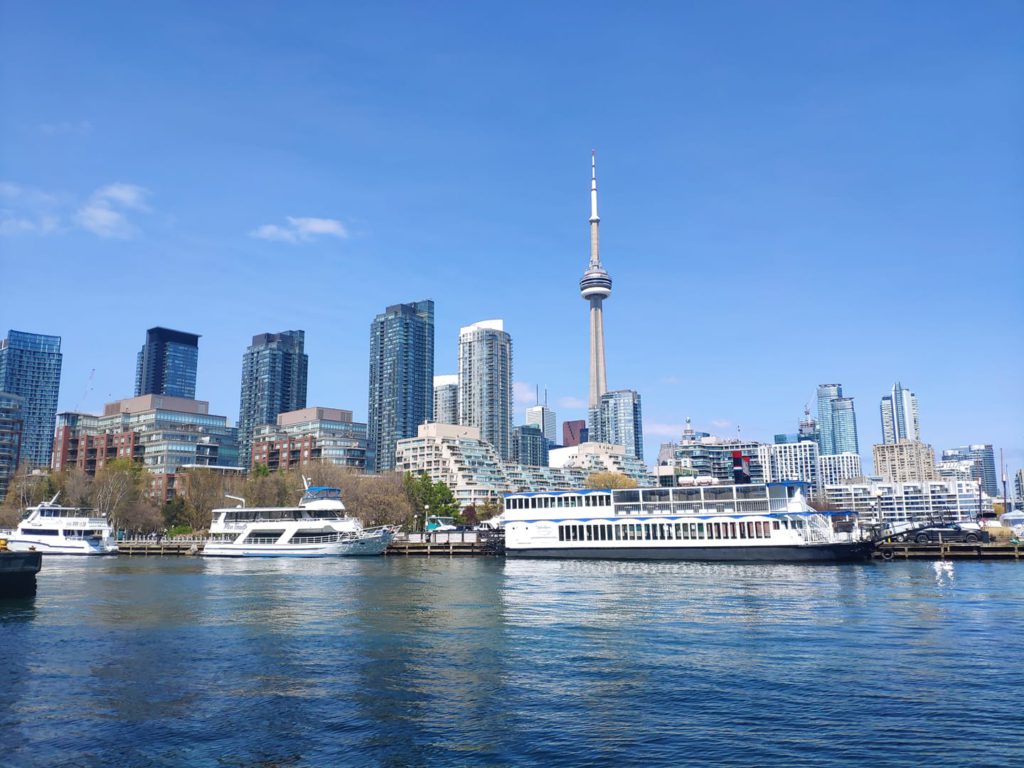 In this post, I'll go into detail on what I believe are some of the benefits of living in Canada, and how they might apply to you as well.
Canada's Publicly Funded Healthcare System
One of the biggest benefits of living in Canada is its publicly funded healthcare system. This means that most healthcare services are covered for residents at no additional cost.
This benefit is available if you are coming to Canada as a permanent resident. Once you arrive, you will need to apply for your provincial health insurance card that will avail you access to the Public Healthcare System and there won't be any additional charges for your visit to a doctor or if you are headed to a walk-in clinic or any hospital within your province.
Keep in mind that coverage can vary depending on the province or territory you live in. All provinces provide basic healthcare services including visits to doctors, specialists, surgeries and medical procedures. There might be limited access to mental health services in certain provinces.
Personally, I have used Canada's ambulatory and emergency services multiple times and have never had to pay a penny. In other countries with private healthcare systems, these visits could have resulted in significant debt.
In some provinces, such as Quebec, there is even a Prescription Drug Insurance plan available for residents who don't have insurance or employee benefits. This plan helps make prescription drugs more affordable.
Important: Dental care is generally NOT covered under Canada's publicly funded healthcare system. If you need to visit a dentist, make sure you have dental insurance or ask about the cost of services beforehand, as they can be expensive.
Important: Vision care is also NOT covered under the Provincial healthcare system.
Healthcare if you are on a temporary residence visa?
If you are a temporary residence visa holder then you will not be eligible for the public healthcare system. Instead you will need to secure private insurance which can be quite costly.
Update: You might run into issues looking for a family doctor in Canada. Apparently there are millions of Canadians currently on waitlist and it can take months, and sometimes years to get a family doctor assigned.
Low Crime Rates in Canadian Cities
Did you know that Canadian cities tend to have low crime rates compared to other North American countries like the United States or Mexico? In fact, Canadian cities often rank highly in terms of standard of living due in part to their lower crime rates, even if they may be outranked in other areas such as median salaries.
Canadian cities tend to have –
Lower homicide rates
Lower gun violence
Lower property crime rates
Safer urban environments
When I lived in downtown Toronto, I felt safe walking around at night and didn't have any issues. While there have been occasional instances of shootings in the downtown area, they are relatively rare compared to other North American countries.
It's worth noting that there is a significant homeless population in major Canadian cities like Toronto, Ottawa, and Vancouver. However, these individuals are generally harmless and it is very rare for someone to have serious issues with them.
Quick tips to avoid being a crime victim
While crime is low, it does exist, here are some ways you can prevent yourself from being a victim of crime in Canada –
Avoid giving your personal details over the phone
Make sure to not leave your personal belongings unattended
Always lock your door (house/car) if leaving
Install a steering lock on your vehicle
Avoid confrontation with anyone
Update: While crime is still relatively lower than other North American countries like Mexico and the United States, crime in Canada has been steadily increasing.
Low Unemployment and Competitive Salaries in Canada
Canada's offers a lot of employment opportunities in three key industries – Natural Resources, Manufacturing and Finance! While the Energy sector is pretty active in Alberta (due to oil), manufacturing in Canada specifically automotive manufacturing has been centered around Ontario. The country's financial hub is Toronto (with Montreal coming out as second).
There are also a lot of opportunities in the IT industry as many US companies and startups tend to have an office in Canada. If you have solid academic credentials and professional experience then don't be surprised if you end up with multiple offers!
Competition in the job market still exists especially if you have applied for a high paying job, but there is no lack of opportunities in Canada. You will definitely need to put time and effort before you end up with a job offer.
Canada is a large country and industries vary across cities so if you are planning to make a move make sure that you know which city would be the best fit for you. Also don't be surprised if the company requires you to speak French, as Canada does have a significant French-speaking population and is also one of its official languages.

As far as salaries go, they can vary depending upon your industry and the city you are going to be based in. You can get a six-figure offer if you are a highly qualified professional with a few years of experience under your belt however don't expect to make the same as the folks in San Francisco or New York City.
Before applying for a job in Canada, ensure that you have a resume that is tailored for the Canadian job market as that can increase your chances of securing an interview.
Canada's Top Tier Education System
If you're a prospective student, Canada has a number of world-class institutes that can provide you with a solid foundation. The University of Toronto is ranked as one of the top 25 universities in the world (according to the QS Global Working Rankings). If you speak French, the Université de Montréal (a Francophone university) might be a better fit for you.
Other universities that make it into the top 300 rankings in the world include:
University of British Columbia
Université de Montréal
University of Alberta
McMaster University
University of Waterloo
Western University
University of Ottawa (the largest bilingual university in the world)
University of Calgary
Queen's University at Kingston
Dalhousie University
Simon Fraser University
The University of Toronto, McGill University and University of British Columbia are specifically known for their research and academic programs. Another key thing about Canadian Universities is that students come from all over the world.
How to apply for a Canadian University?
If you are an international student then usually you would need to do the following for admission to a Canadian University –
Choose a program and university
Meet admission requirements (academic/professional)
Language proficiency test (English or French)
Prepare documents (Transcripts/Test scores/Passport/References/Resume)
Create an Application account and pay fees
Await admission decision
File Visa application
Canada's Easy Immigration System
Compared to other developed countries, Canada is much easier to move to and also has a faster pathway to Citizenship. The country requires permanent residents to have resided in the country for only 3 years (1095 days) before they can apply for citizenship provided they meet other requirements.
Compared to Canada, most European countries require you to have resided in the country for at least 5 years before you can apply for citizenship through naturalization.
Canada's immigration system not only targets skilled workers but also puts a strong emphasis on family reunification. There are also multiple pathways to permanent residence and the government also offers language training programs to help immigrants with their language skills (English or French).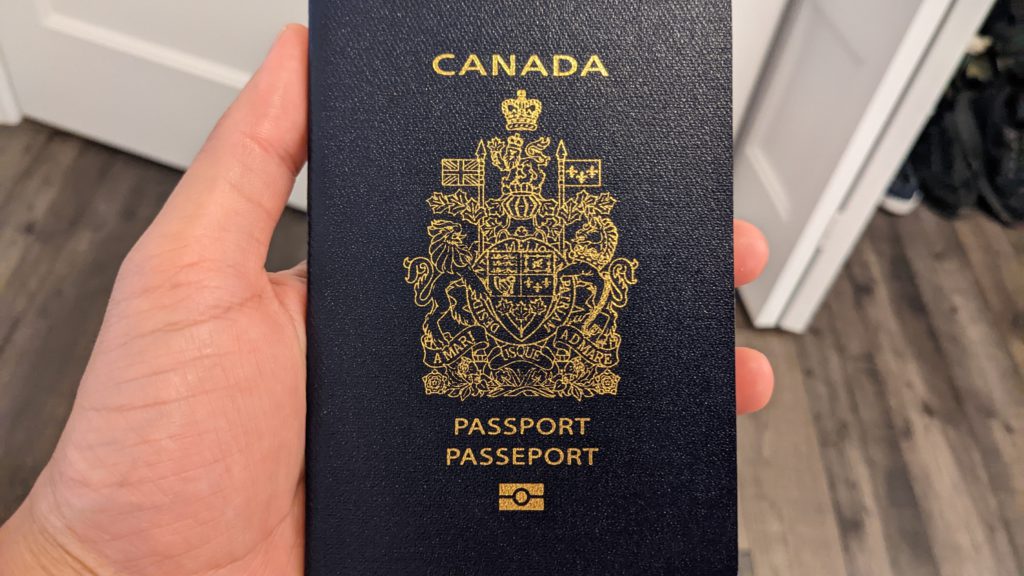 Canada's Fair Legal System
As Canada has the rule of law, everyone including the government is subject to and held accountable to the law. All individuals and institutions must adhere to the legal principles and processes.
In Canada, citizens can expect court decisions to be made in a fair manner. While this doesn't matter on a day-to-day basis, in case you run into any issues with the legal system OR you have been a victim, you would be treated fairly as well as the legal system would be there to protect you!
While criminal cases are usually resolved quicker, it might take longer for civil cases depending on the complexity of the case as well.
A Beautiful Country for Outdoor Lovers
If you love the outdoors, then you are going to absolutely love Canada! Whether you are in the urban area of the cities, or away from it, you will notice that there are a ton of parks, and activities to do throughout the year!
Some of my favorite places in Canada so far have been –
Mont Tremblant
Whistler
Banff National Park
Vancouver
Muskoka Lakes
Whether you are in the West or the East, you are going to have a very scenic experience on your expeditions through the country.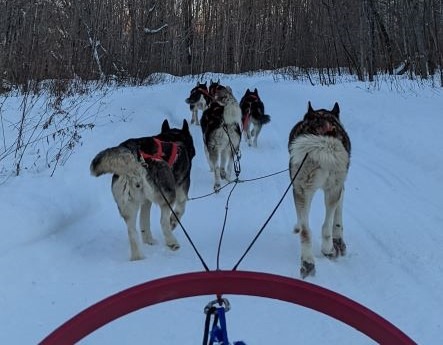 These are just some reasons why I think Canada is a great country to live in and I am sure you will find more when you end up moving here! 🙂
If you are wondering where in Canada should you move then it might be worth doing some research on the weather, jobs and culture that some of the major cities like Toronto/Vancouver/Montreal have to offer.