I wasn't sure what to expect from my first trip to Cartagena! After all, the only thing I had heard before my visit was the Colombian Drug Cartels that operate in the country. However I was actually quite surprised with my visit. Here is what I actually experienced during my short stay in Cartagena –
No beggars in Cartagena!
Yes there is poverty in Cartagena and you will see it when you visit the place however there wasn't a single incident of someone coming to me and asking for money! There will be people approaching to you selling touristic services or goods however they are not going to be pushy either! There are a lot of other countries where you end up going and people will chase you for miles trying to sell things to you! But this doesn't happen in Cartagena!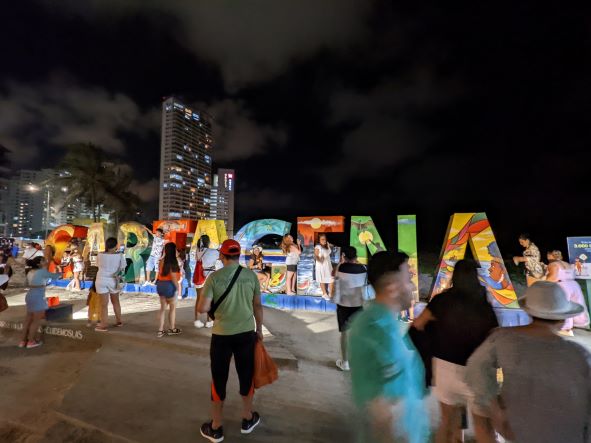 Make sure to negotiate prices in advance
If you are going to get any services like massage, make sure that the prices are negotiated in advance. Also make sure that the prices are in Pesos and not in Dollars. A lot of times, tourists think that the prices being mentioned are in Pesos but later are told that they were quoted in Dollars.
Short stay rentals have security
Whether you are doing hotels or short stay rental using vacation rental company like AirBnB, all of them will have additional security at the gate to prevent authorized entry of people into your rental.
There are policemen everywhere!
You will see a lot of police officers around the city whether you are walking during the daytime or night. Not of all them are armed but some of them are. Also, I noticed that there was significant military personnel on the streets during night time. In case anything goes wrong you are only a walking distance from them and can run in case you need help.
Be Careful of what's being handed to you
If some person tries to give you things, don't try to hold it in your hand. They might try to say that the item is now sold and try to ask you for money that way. This did not happen with me but the locals mentioned that it's a trick that happens often.
Petty crime does exist
You will notice crime less within the walled city as there is a lot of police however you will need to be cautious. Make sure that you are not carrying anything too expensive with you when you are on the streets. Also once you are outside the walled city, the chances of crime increase.
Avoid free drinks
It is possible that the drink being offered to you by a random stranger is laced with drugs. So you need to be extremely cautious as such incidents can happen.
Be careful of drug dealers
In some areas of the city, it is possible that dealers will approach you trying to sell you drugs. It only happened once during my stay and they don't try to pursue you if you tell them no.
Overall I felt relatively safe within the city and nothing bad happened to me. Cartagena is the country's major tourist destination and the government has made effort to make sure that it's safe. If you are planning to go, as long as you are a bit cautious, you should be fine!