Patty's Pub has one of the nice and spacious patios that I have seen in Ottawa so far! While the outdoor looks modern; their in-house dining is a different experience and takes you decades back (in a good way lol)! The owners have tried to create the perfect pub experience and they have done it very well! Not only that but the place has a large collection of lagers from the Ashton Brewing Company.
I got myself Their Works Burger with Fries! And for my drink I got myself a glass of Red Sangria! Both my meal and drink tasted quite good! Works Burger consisted of – Beef patty, cheese, mushroom, lettuce, onion, pickle, and bacon!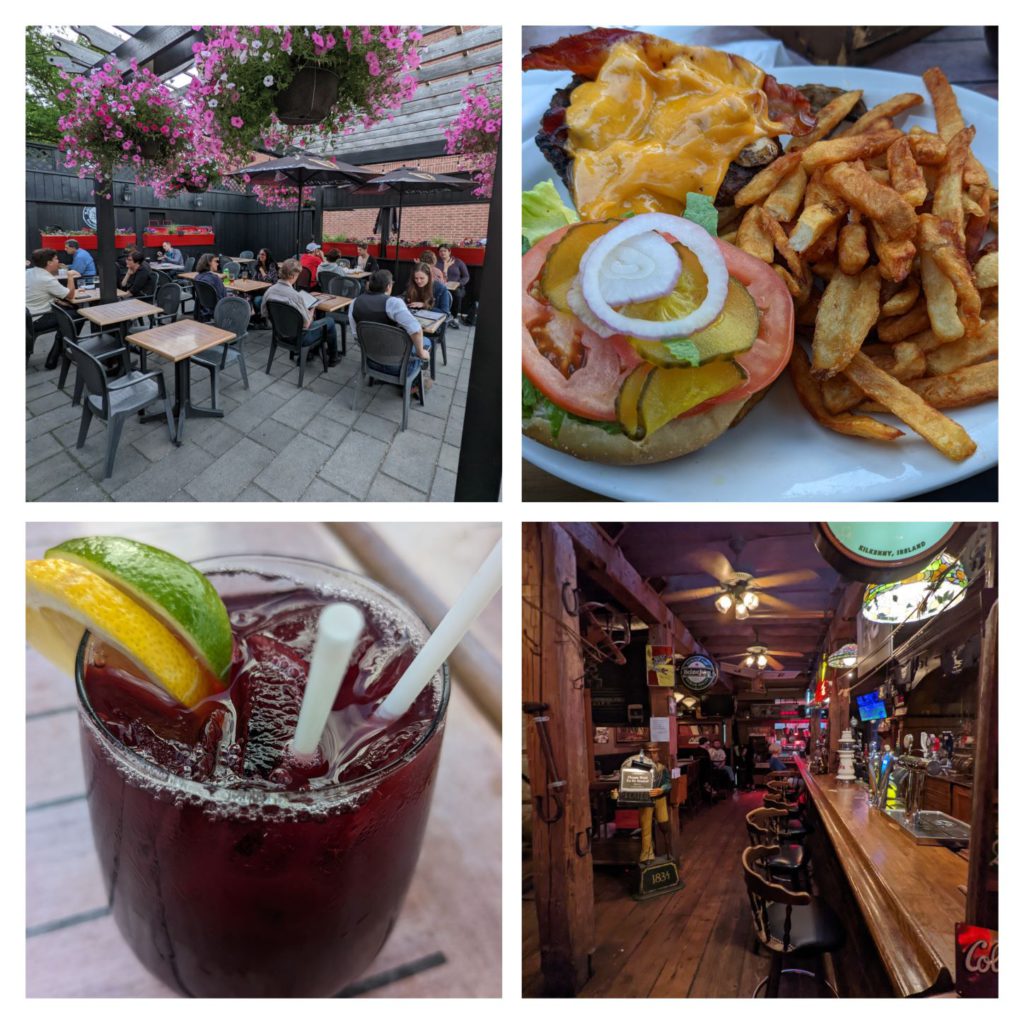 Patty's Pub is quite popular among University students from Carleton as well as Ottawa. You will often end up seeing graduate parties as well at the place!
Overall, I think it's a really well rounded place to hangout! and I would like to check it out again sometime during night time! Didn't run into any issues, service was good and atmosphere is great as well!
Address: 1186 Bank St, Ottawa, ON K1S 3X9
Rating: 8/10