My cat loves to play with treats everyday and it doesn't take too long till I am out of them! So this time, I ended up getting him Chicken Flavored Fruitables Cat Treats (with Blueberry).
The main ingredients and benefits of Fruitables Cat Treat are
Chicken – Provides the cat with proteins!
Flaxspeed – Contains nutrients essential fatty acids for a healthy heart.
Pea Fiber – Helps with digestion!
Blueberry – Provides antioxidants.
The product does mention that it does not contain any wheat, corn, soy, artificial colors or flavoring so is very safe to use.
As per the nutrition facts, this treat provides only 1.25 kcal per treat which is much less than other cat treats I have given my cat and they usually have around 2 kcal per treat!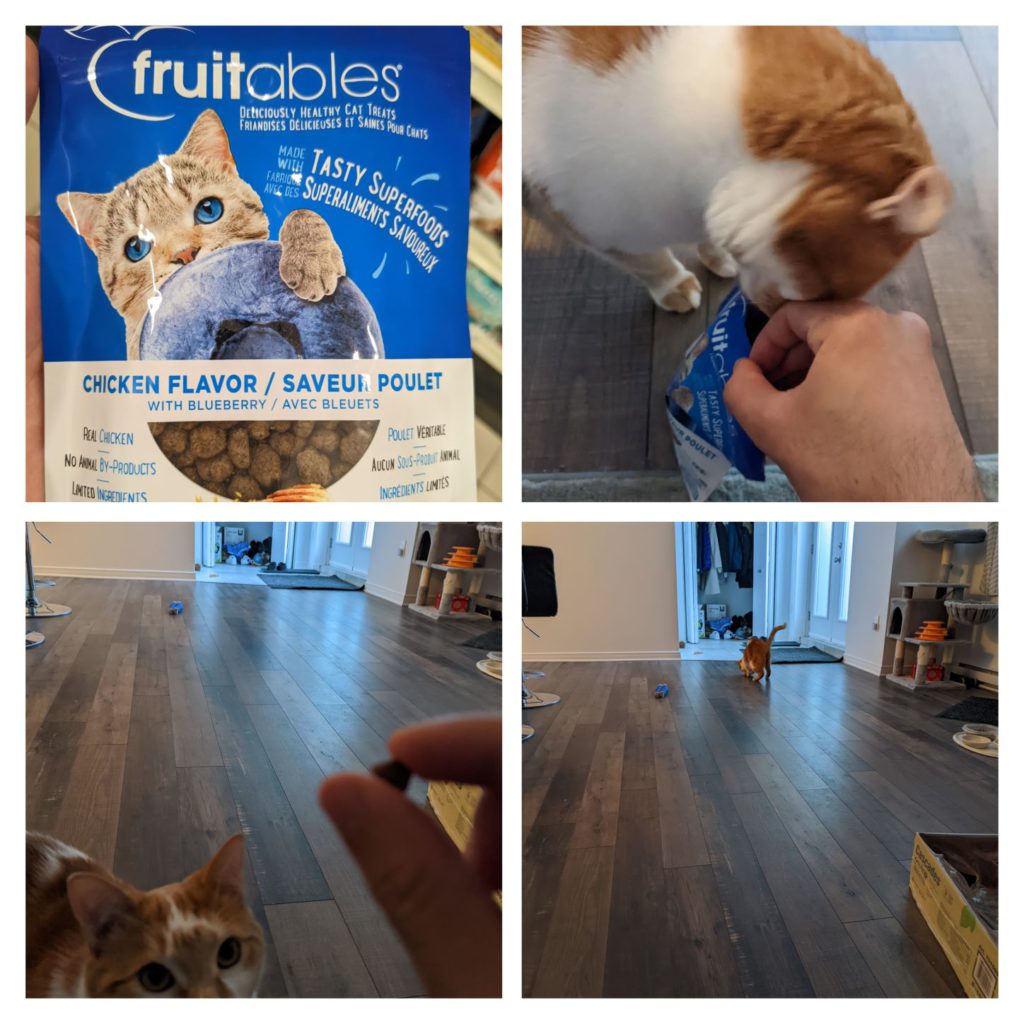 My cat could smell the smell fresh cat treats as soon as I opened them and his eyes were on the treat till I threw it far away. At that moment, he immediately ran to grab the treat! I have played with the Fruitable Cat Treats for a couple of days and my cat seems to enjoy them a lot and playing with it as well!
If you are looking for new treats to try for your cat, it would be worth trying these chicken flavored Fruitable Cat Treats! Since the calorific value is lower, it could also be a good replacement to other high calorie treats that you have been providing your cat!
Buy Fruitables Cat Treats At The Store!
I noticed that these treats at priced very high at Amazon! While the price at Amazon Canada was around CAD $12 per pack, You can get them in-store at Canadian Tire for less than CAD $4. That is a big difference!
Rating: 10/10