One benefit of visiting Cartagena as a tourist is that you can go to the best restaurants in the city and still find them relatively affordable. All of the meals cost me a fraction of what they would have cost for the same experience in the United States or Canada!
Here are some restaurants which offer not only delicious food but also a great vibe –
Mar De Las Antillas Restaurant
Address: Cl. 25 #8B-26, Cartagena de Indias, Provincia de Cartagena, Bolívar, Colombia

Mar De Las Antillas is an aquarium themed Colombian restaurant and offers a completely unique experience. The restaurant looks very nice as soon as you enter it and their food is absolutely delicious as well. As the name translates to Antillea sea restaurant, if you end up going to this one, make sure to order sea food. I also ended up trying their coconut lemonade which was great!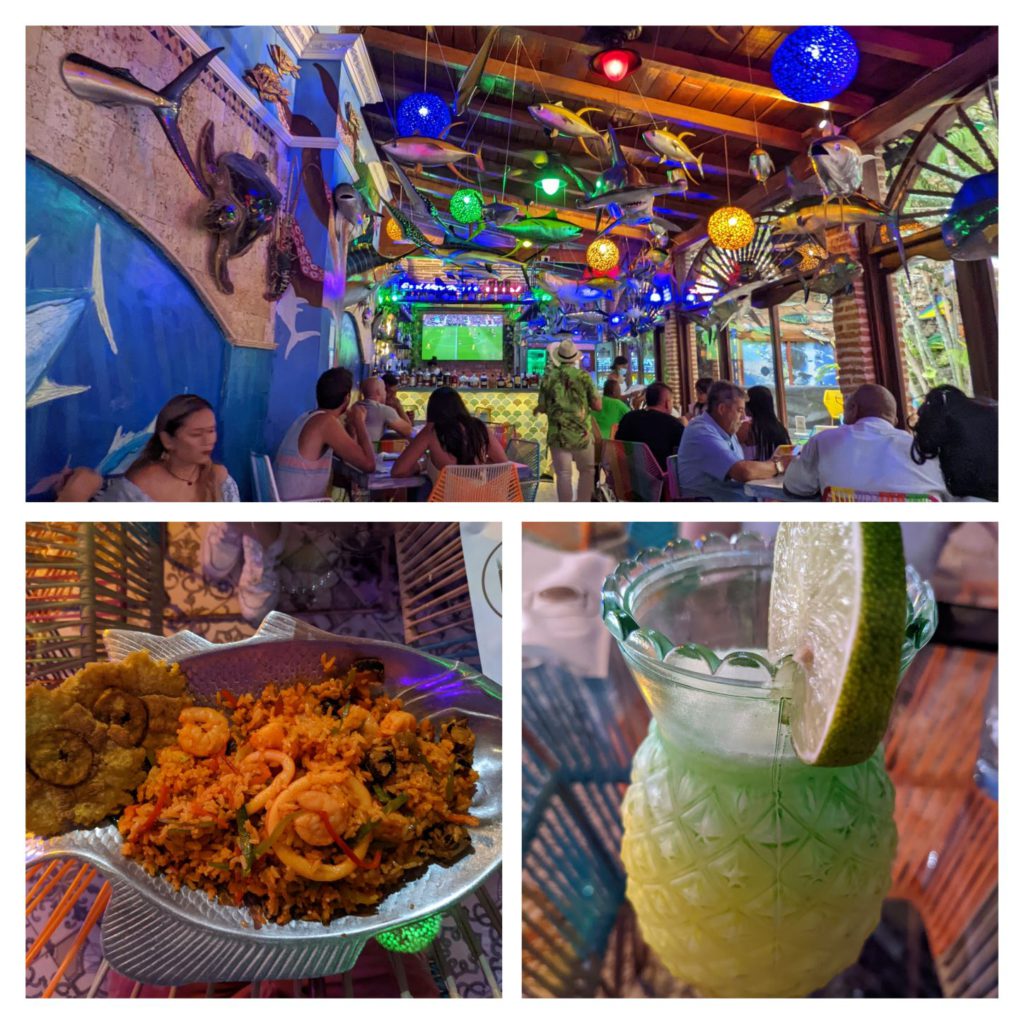 Quebracho Parrilla Argentina Restaurant Bar
Address: Calle Baloco, Cl. 33 #2-69, Cartagena de Indias, Bolívar, Colombia

Quebracho is a fine-dining Argentinian restaurant. At night time the restaurant features live music where they play a wide variety of Latin music. Even though there is limited standing space, you might see a few people dancing to salsa or bachata music! I had the opportunity to try out Tiger Prawns at this restaurant and I must say that those were the biggest prawns I have ever seen and had in my life! I would recommend you to visit this one during a night out!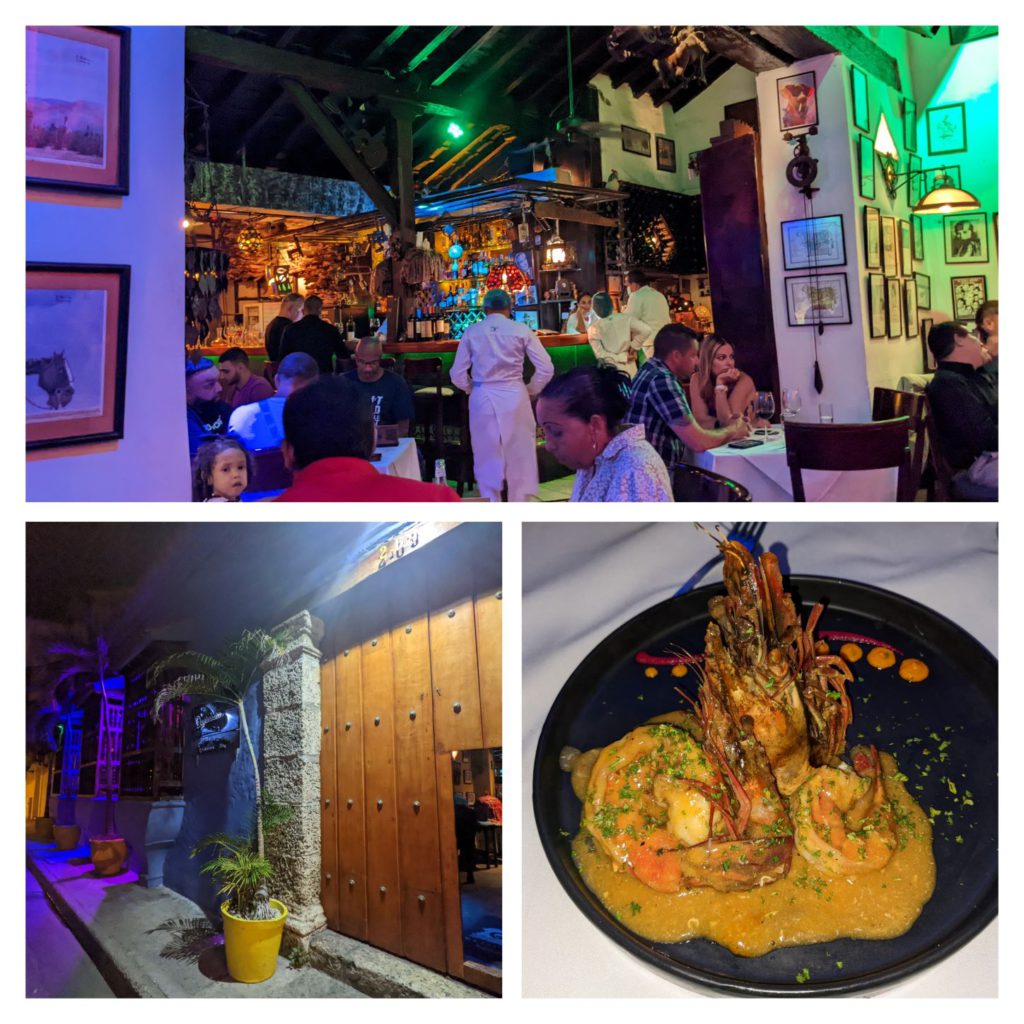 San Valentin Restaurant and Bar
Address: # 10, Cl. 37 #2886, Cartagena de Indias, Bolívar, Colombia
San Valentin Restaurant is another Colombian Restaurant known for its meat and seafood meals. The restaurant is full of plants and has a very chic vibe, also it's located in a very central location within the walled city. The portion size was nice and the food was great! I think my meal even had Snails which is the first time I was trying them out. The only thing I didn't enjoy was the cherry lemonade which I think was a bit too sour for my taste. My recommendation would be that you go for coconut lemonade instead.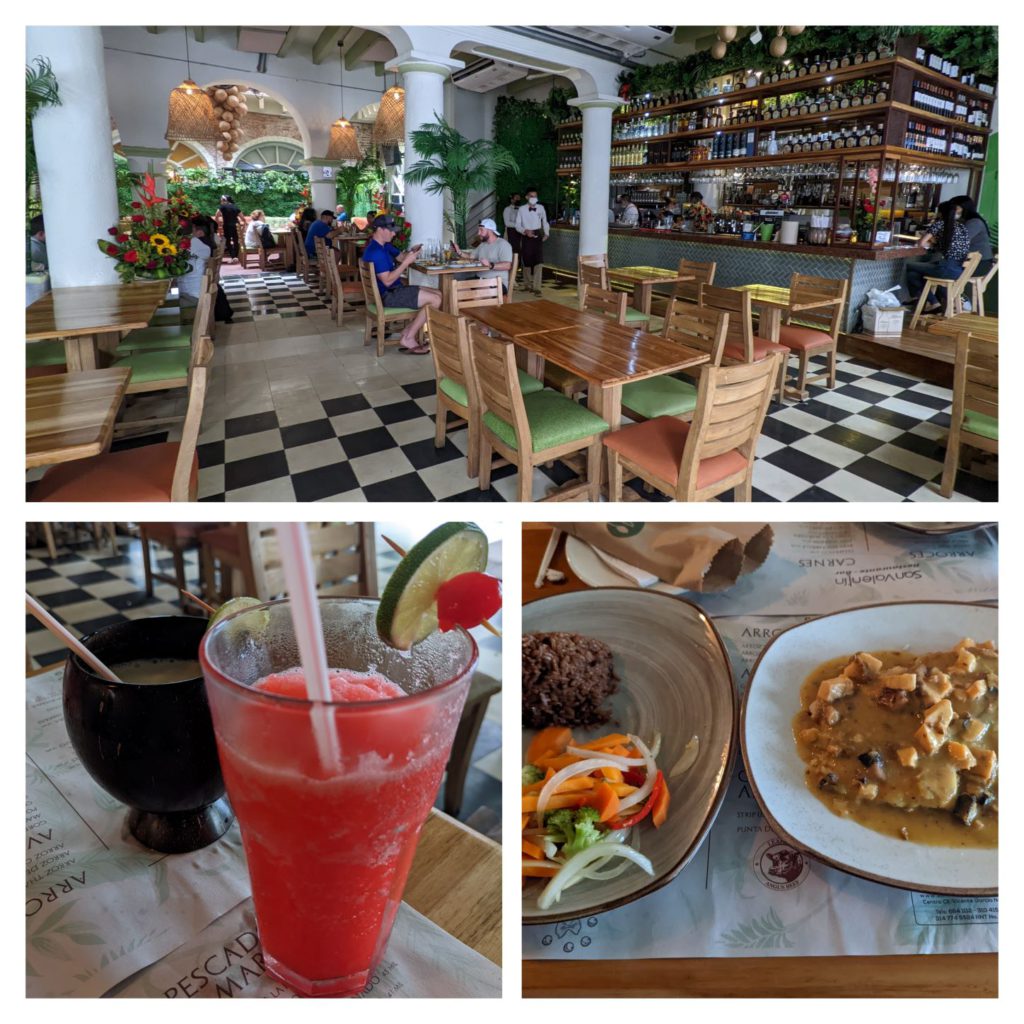 Cuzco Cocina Peruana
Address: Calle Santo Domingo #33-48, Cartagena de Indias, Provincia de Cartagena, Bolívar, Colombia

If you are looking for Peruvian Cuisine then you should try out Cuzco Cocina Peruana. Cuzco Cocina offers a nice fine dining experience and is perfect to visit during the night when they have live music. Not familiar with the food menu? Try out their Ceviche, which is an authentic Peruvian dish made from fish cured in lime or lemon.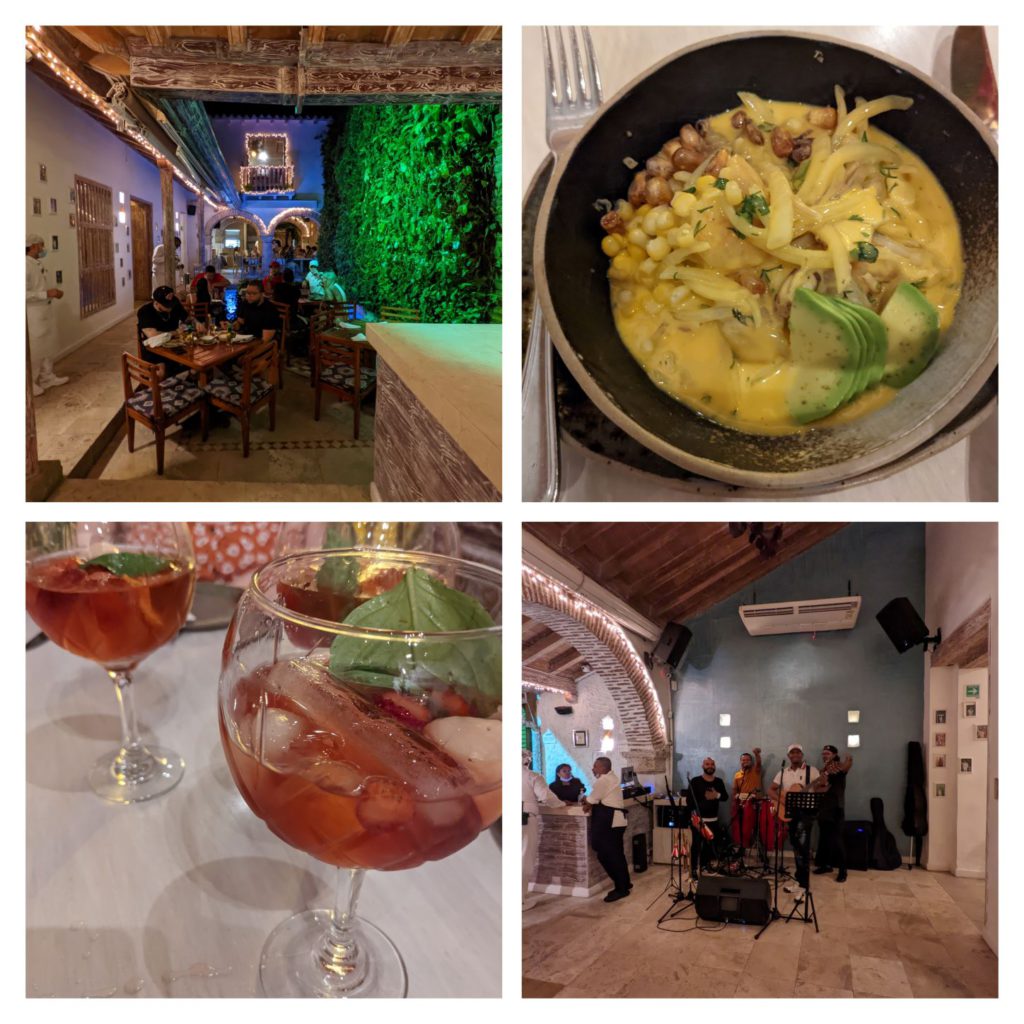 Restaurants in Cartagena are tourist friendly and do have their menu items available in English if you don't understand Spanish. Also servers at restaurants might be able to converse with you in English.