When I arrived at the apartment building in the Old Town of Cartagena, I was thinking that I had made a mistake getting that unit. The building looked quite old and the floor looked a bit dirty.
I had gotten the place using Airbnb for my short term stay and it had really good ratings, so I was a bit disappointed as the entrance looked a bit different than what I expected. The layout of the pathway for the apartments also reminded me like I was in a dorm.
However once I entered my unit I was quite pleased. The unit wasn't too big but was clean and looked nice! There were 2 bedrooms each with a closet and television.
There was air conditioning installed as well to cool the whole unit. I had been told that usually houses in Colombia don't have air conditioning as the temperature usually hovers around room temperature but this day was a bit hot so it was good to have air conditioning. The unit also had a small living area and dining area sufficient for a family of four or a group of friends.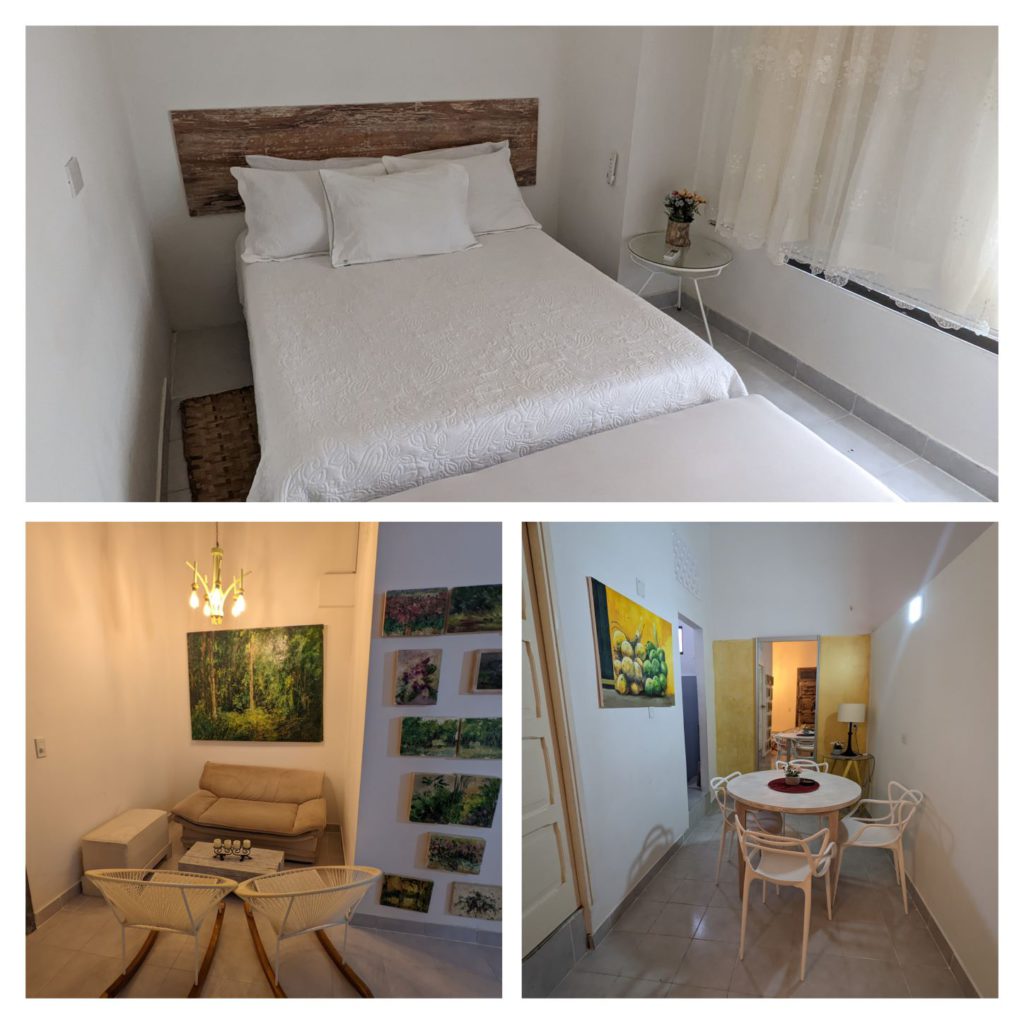 There was enough space in the bathroom however I felt the kitchen was quite tiny. It was only possible for one person to fit in. Luckily, I was going to be eating out all the time so it wasn't much of a concern with limited space in the Kitchen.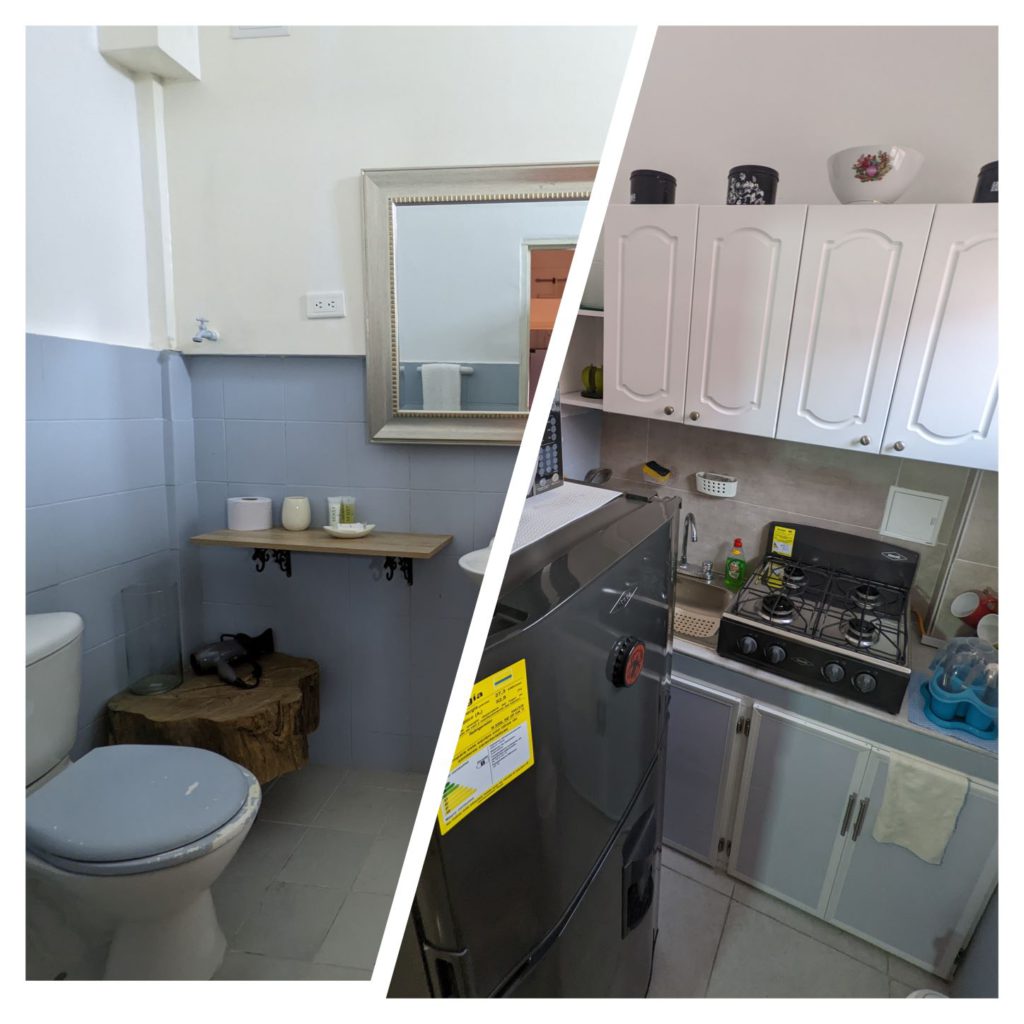 Even though Cartagena has tried to preserve the architecture and it's old buildings, you will not have any issues finding modern housing in the city. It might look a bit dated from the outside but you can expect luxury inside.
Rent in Cartagena can vary but you can expect anywhere between 400 USD to 1000 USD per month depending on the area, number of rooms, and amenities. Apartments in the city center can cost more as it attracts tourists.