With most of the restaurants closed at the Tocumen Airport after 9 pm, my only option was to try out Flying Dogs where I went in for their Chicken Tenders!
The Tenders cost about US $7 (I wasn't aware that Panama was one of the countries where it was quite common to have prices in US dollars) and what you get for those 7 bucks is just 3 chicken tenders! Yes, food at the airport is always overpriced.
But was my meal good enough? I think the tenders are alright enough to be had as a snack. You get ketchup with your tenders however you can ask for hot sauce which I found to be much better with the tenders.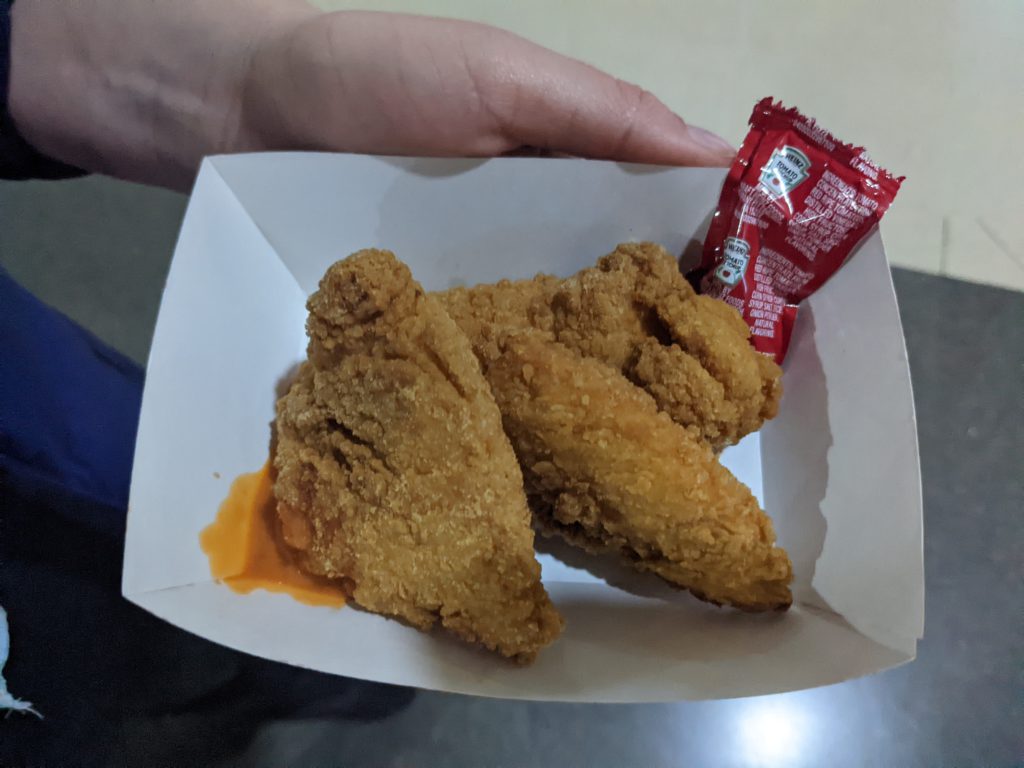 If you were to ask me again if I would have the tenders at the place? Most likely not, I just had been in a situation where nothing else was open so had to get them.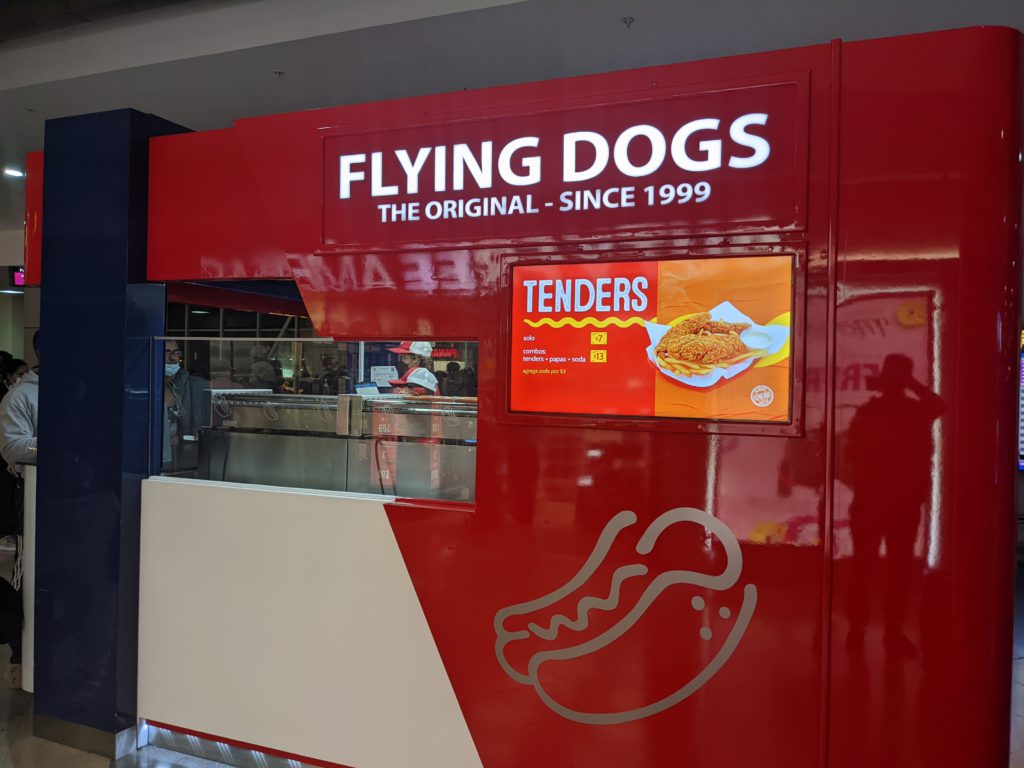 Rating – 5.5/10
Address: Av. Domingo Díaz, Panamá, Panama