Decided to try "Fresh Lemonade" from a food stall called Wetzel's Pretzels at the Panama City Airport. Bad Idea!
Since I had paid about US $3.50 for this drink, I was expecting quality stuff but no this drink was bit too sour. I should have asked the employees there if they had ever tried drinking it cause it really had a very odd taste.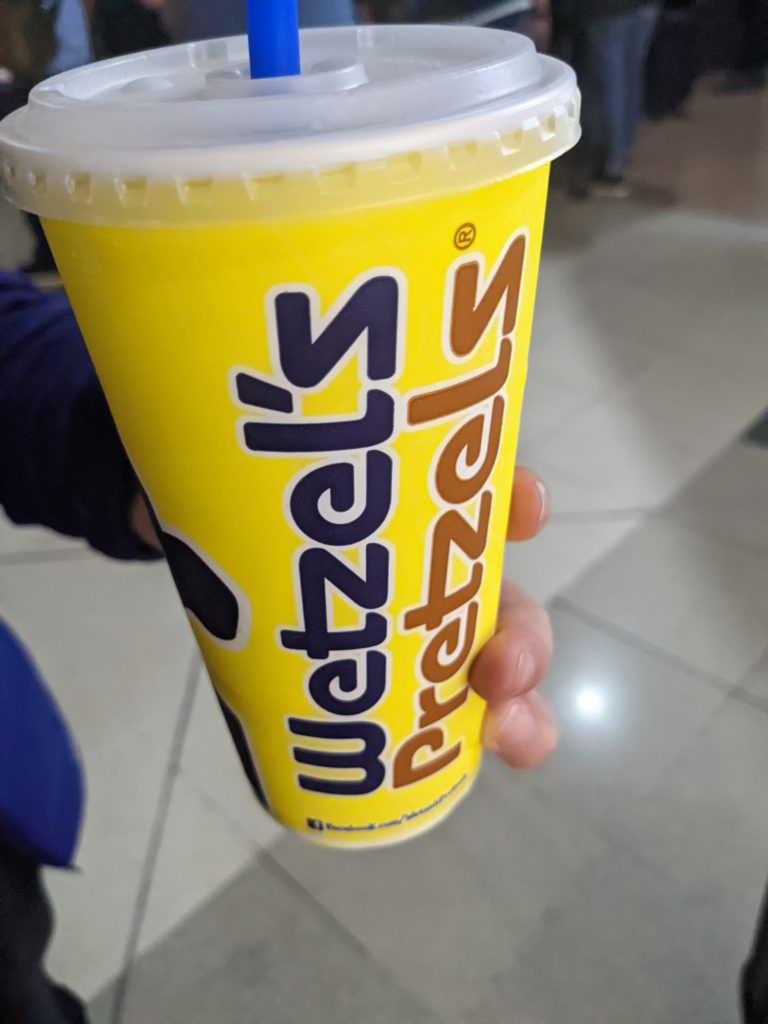 If they can't get something simple like Lemonade correct, what do you expect their other food items tasted like.
Do not try their lemonade, it sucks. Probably one of the worst drinks that I have tried this year.
Rating – 1.5/10
Address: Av. Domingo Díaz, Panamá, Panama