While the country music scene is huge in the Midwest, there are still only a limited number of options for country dancing in Kansas City when compared to nightclubs for other genres. Here are some places to hit if you are looking for country dancing in the Kansas City metro!
MO Country
Address: 401 S Outer Rd E, Grain Valley, MO 64029, United States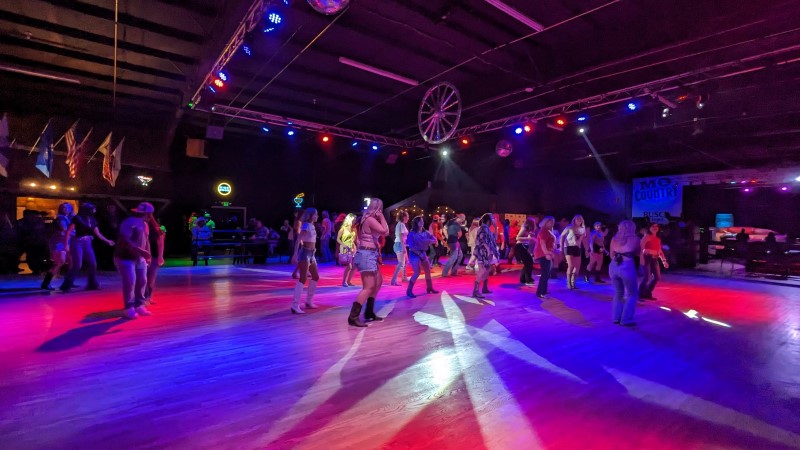 I think MO Country has done a really great job offering itself as the one-stop party destination for country folks in the Midwest! They have one of the largest line dancing floors that I have ever seen, multiple bars located within the club, a mechanical bull to test your cowboy skills, pool tables to play with friends, and even have a large patio with a fireplace.
Getting to this place is a bit of a drive but is absolutely worth it. If you are headed there, you will find something to do and will have a great time. The location also provides dancing lessons if you show up early.
Best country dancing nightclub in the Kansas City Metro
Large dance floor with ample of space
Line dancing lessons are available on certain days
Primarily plays country music
Attracts a mix of mature and young crowd
Guitars and Cadillacs
Address: 7312 W 119th St, Overland Park, KS 66213, United States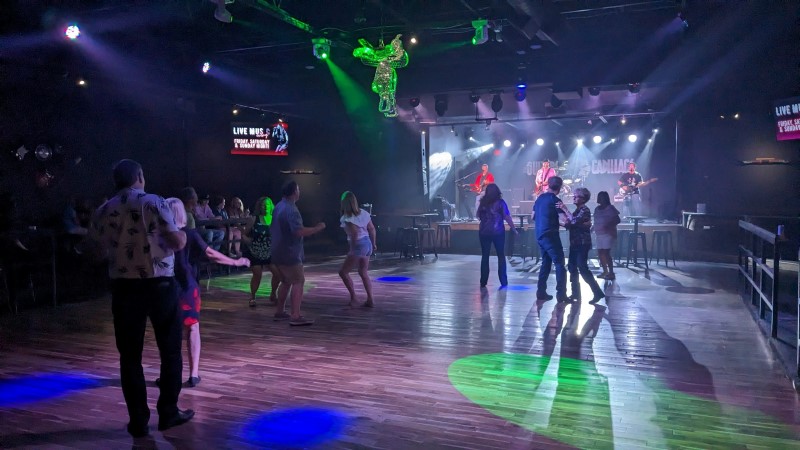 This venue previously was called Kanza Hall and has had some renovations. Guitars and Cadillacs markets itself well as a live music venue and dance hall. While this place doesn't have a mechanical bull, they do have a dedicated dance floor and ample space.
Short drive for folks in the Overland Park region
Decent sized dance-floor
Attracts a mix of mature and young crowd depending on the day
Open on Sundays
PBR Big Sky
Address: 151 E 13th St, Kansas City, MO 64106, United States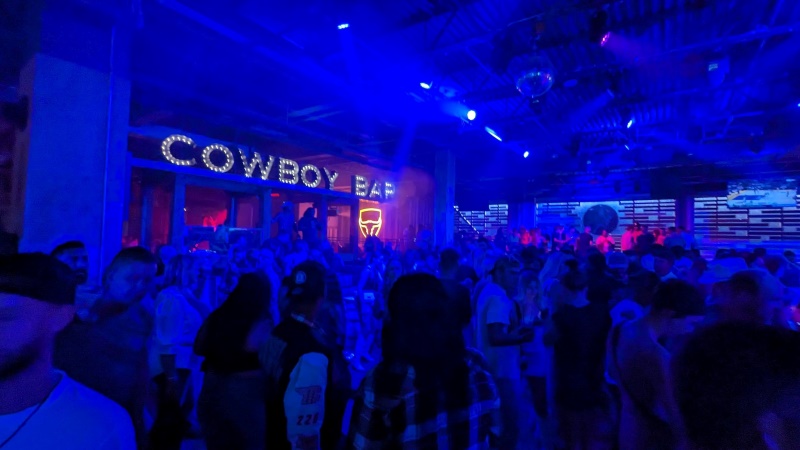 PBR Big Sky plays a mix of country music and other genres. Not the perfect spot for country dancing as the place gets really packed on the weekends and whenever they have a concert/event around Power and Light district. But it's a nice place to have drinks, do country dancing and also mechanical bull riding.
Attracts a majority young crowd.
Very busy during concerts at Power and Light.
Mix of country and other genres of music.
Located in downtown Kansas City region
Other places that might be worth trying –
Howl at the Moon (Address: 1334 Grand Blvd, Kansas City, MO 64106, United States) – They do have occasional country nights with live music and might be worth trying. The bar has a very small dance floor though.
Some tips if headed for the first time –
Bring cash with you as there might be a cover charge (entry fee)
You might be able avoid cover charge by showing up early.
Country clothing is not a requirement.