I have found a place in Ottawa that ticks all of the boxes that you might be looking for when visiting a pub for a meal and drink! The place is called Pub Italia and is located in Little Italy. They have a really nice patio during summers, and the indoors remind you that you might be in a Church! Combine that with great food and service and you get the perfect hangout spot!
Once you get your table, you don't get a drinks menu but instead you get their 'Beer Bible' which has a large variety of drinks that they offer! You are probably going to find so many options that you might not have tried before!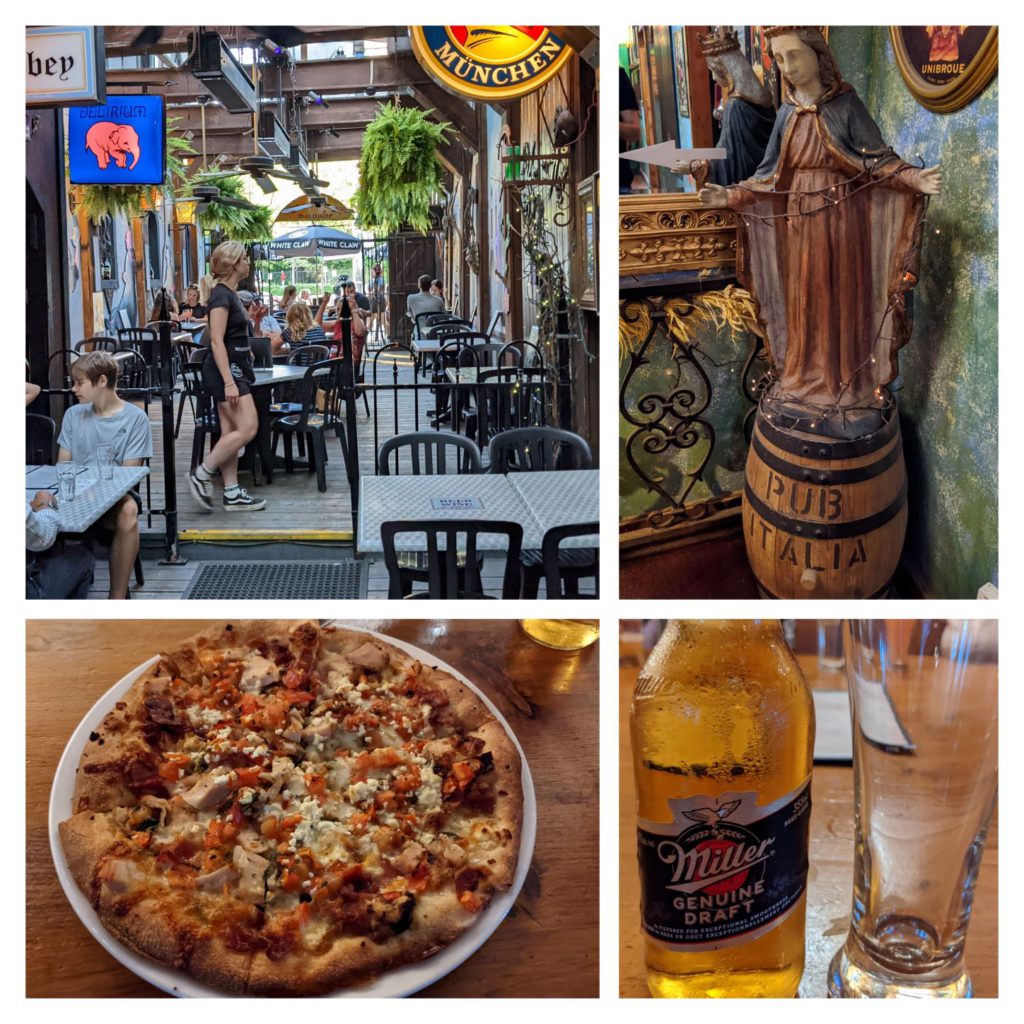 I ended up ordering one of their pizzas which turned out to be great! The portion size for one person is more than enough! You might want to share it with someone if possible! Also the drink was served chilled! Service times were reasonable despite having a big group and I didn't really have anything to complain about!
While Pub Italia is more popular to have drinks, their food is great as well. There is ample space at the place for really big groups, and you can even arrange private space for events at the pub.
Address: 434 Preston St, Ottawa, ON K1S 4N4, Canada
Rating – 9/10
Business website: https://pubitalia.ca/