Parle By VietFresh claims to have the Best pho in Ottawa and has really rave reviews on Google Maps with a rating of 4.8! So I decided to head there and see what it was all about!
When you enter the place, it does look nice and is quite spacious compared to other Vietnamese restaurants I have been to which have a more outdated look. I could see a lot of umbrellas upside down hanging on the ceiling and a sign saying "FEED ME BANH MI AND TELL ME IM pretty". Apparently the sign has become quite popular among locals who come to the venue just to take pictures with it!
The place doesn't serve alcohol so my friend ended up ordering Blue Butterfly Peaflower Tea which I had never tried before or even heard about it, but apparently it's a caffeine-free tea derived from flowers. It didn't have a strong flavor or smell, and felt only a little bit sweet.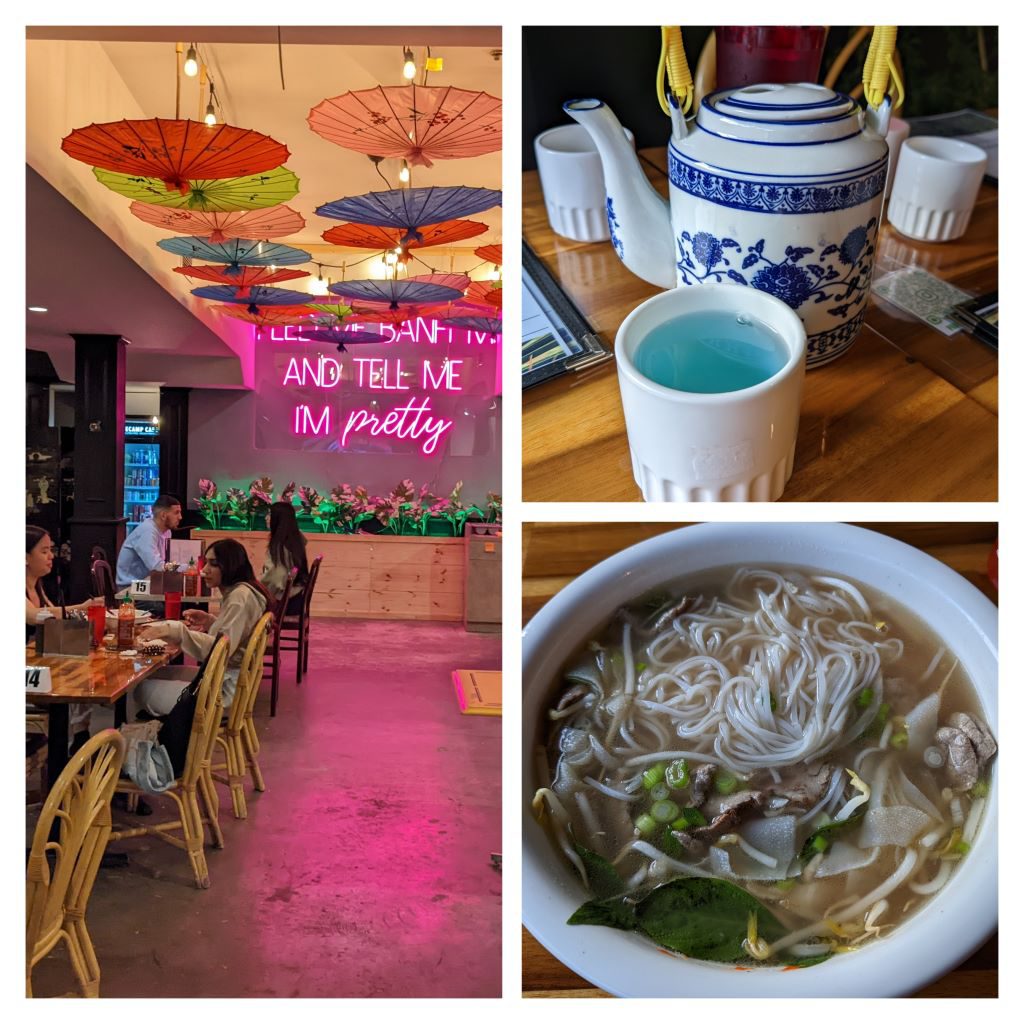 For my pho, I had the VietFresh Special which had a variety of meats. All of the ingredients were definitely fresh, which is very important when you are having Pho! and I had to add Sriracha into my Pho to make it more spicy. I had ordered medium sized bowl (the place only offers medium and large) and found that my pho had a decent quantity of meat in it. Surprisingly I was able to finish my meal!
Trying out the Pho at Viet Fresh, I am not sure if I was impressed much by it as the place claims to be the best pho in Ottawa. It does taste good but I wouldn't say that it was excellent. Service at the place is good and I did felt that the server was checking on us quite often.
Address: 313 Dalhousie St, Ottawa, ON K1N 5T4
Rating: 7.5/10