As soon as I entered The Works @ 580 Bank Street, even though the place was empty, it does appear to have a really good atmosphere! The place is all well lit up, clean and quite spacious! Also I didn't knew this but I have been told that the Works is really well known among the locals for its burgers.
The way how things work at The Works is you decide one of the burgers off their menu, and depending on your preference you can customize it a bit more than what other restaurants offer. So you can decide on a variety of patty's that they have (chicken, wagyu beef, elk, plant-based). Also you can go for a number of sides that they have – fries, chips, broccoli, weeds, poutine, salad, onion rings and more! They also give you an option to what type of bun you want – White, Bunless, Lettuce Bun and Multi Grain.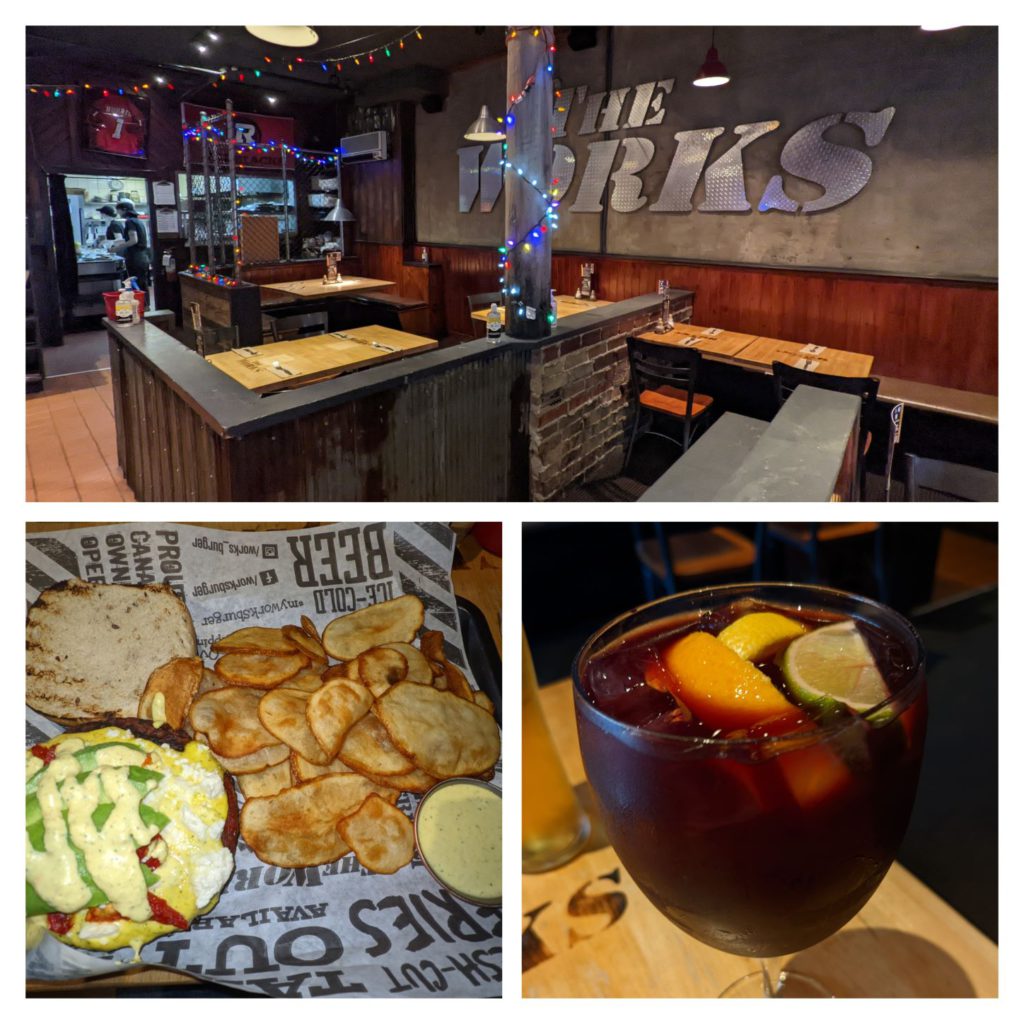 Most of the times, when I am out, I go for the beef patty. However I saw that they had Elk Burger on their menu so decided to go with the Elk on the Beech (with multigrain bun). For my side item, I ordered their spicy die-cut chips. I also ended up ordering Sangria on the side.
I found the Elk Burger quite flavorful! It's one of the few times I have had an Elk Burger and I think I did enjoy eating it! But I found their spicy die-cut chips quite delicious! I wasn't expecting the chips to be that good! For me, the portion of the meal were good enough. By the time I had finished the burger, I was feeling stuffed.
The Sangria that I ordered, tasted a little off but it appears that I just to stir it a little bit to get the flavors right.
Service at The Works is good, our drinks came up at our table real quick and the server tended to us often checking if we needed anything. I would definitely recommend this place.
Address: 580 Bank St, Ottawa, ON K1S 3T3
Rating – 8/10