If you are craving for some Thai food in Toronto, then you should definitely checkout Pai! Located on Duncan Street in Toronto, the restaurant was founded by the same people that own Sukhothai, which is another popular Thai restaurant.
It is recommended to make reservations for this restaurant as it is usually packed to full. If you show up at the door without a reservation, you might be asked to wait for a long time!
Here's what I ended up trying at this restaurant –
Gaeng Hunglay – Otherwise known as garlic and ginger curry. You have the option to have either Pork Belly or Braised Oxtail. In my case, I decided to go with Braised Oxtail and the meal was served with Jasmine Rice. I did enquire if the spice could be adjusted however was informed that you cannot adjust spice level for this dish.
Khao Soi – Is the chef's choice and are basically egg noodles in coconut curry. For meat, I went with Chicken however you have the choice to have Beef, Chicken, Shrimp, Tofu. They even have Vegetarian/Vegan options available for non-meat eaters. The meal is topped with crispy noodles, coriander, green onions. You get chili sauce on the side to adjust the spice level according to your needs.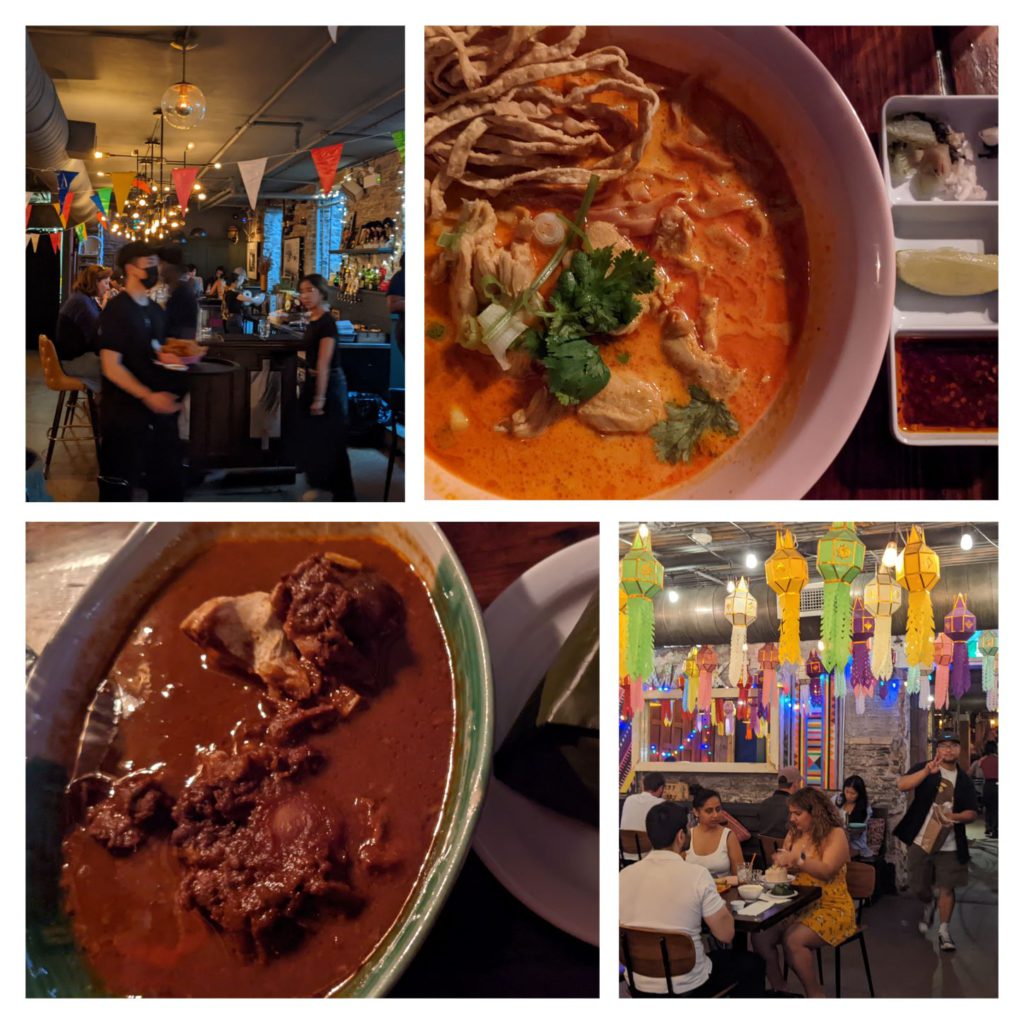 Both meals turned out to be excellent! The oxtail was sweet and sour reminded me of black beans that I used to eat as a kid. I added some additional spice into my Khao Soi which made the meal enjoyable for me!
Even though the place was packed, the service times are not bad. Drinks came up quick while the wait for food was reasonable as well.
If you are looking to try Thai Dishes then Pai should be your go-to spot!
Address: 18 Duncan St, Toronto, ON M5H 3G8, Canada
Rating – 9/10