While there are only a few Sri Lankan restaurants in Ottawa, it doesn't mean that they lack in terms of quality and service. I was very impressed with the restaurants I visited and here is my review on some of the restaurants offering Sri Lankan cuisine that you must visit if you are in Ottawa!
Something to remember!
Sri Lankan food is delicious but can be very spicy. You can always ask the server to reduce the spice for you and they might be able to accommodate the request.
Ceylonta – Best Sri Lankan Restaurant
Address: 403 Somerset St W, Ottawa, ON K2P 0K1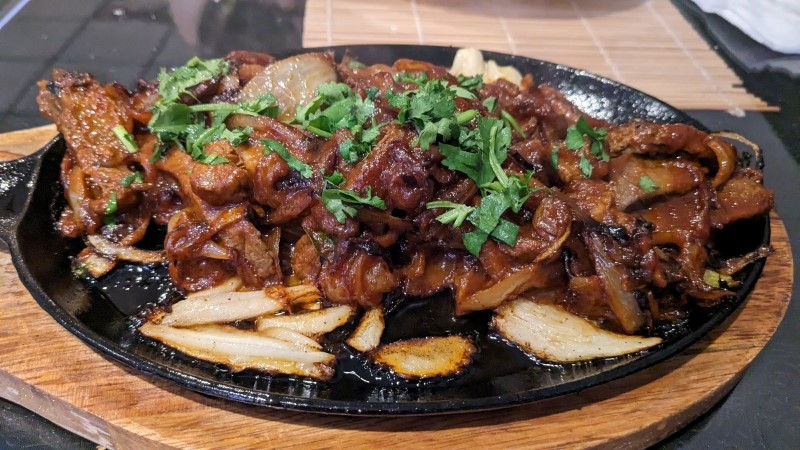 Out of all the restaurants in Ottawa that I have been to so far, I was really impressed with the service at Ceylonta. The manager made really good recommendations and the food was just next level delicious! This one might be the best Sri Lankan restaurant in Ottawa.
If you are wondering what I ordered – it was their roast beef and coconut sambal, both dishes were absolutely delicious. They also have a wide variety of mocktails and I think if you are looking to try a non-alcohol drink then definitely ask them what's on their menu because my drink was great.
Dhruvees
Address: 18 Beechwood Ave., Vanier, ON K1L 8A9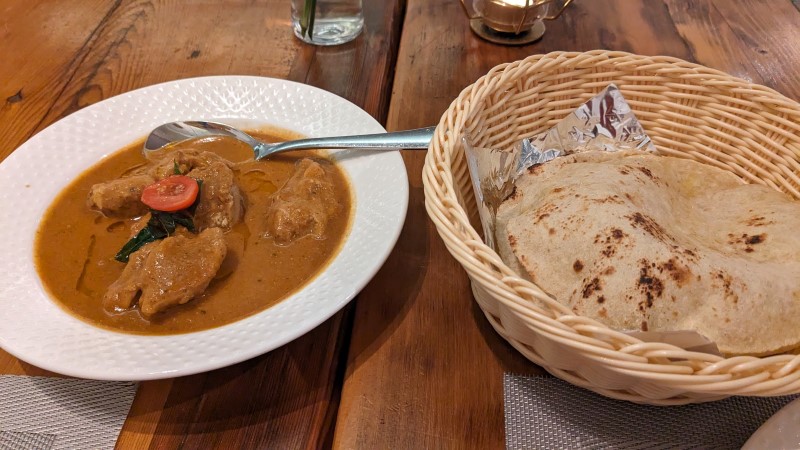 Dhruvees comes as a fine dine restaurant perfect for dates or family gatherings. In terms of dining experience, they have done a really great job and I was very impressed with their décor. The chicken curry that I ordered had really soft and tender chicken, and food was served hot. The servers did put effort as well checking on me if I wanted anything else. While Dhruvees does offer Sri Lankan food menu items, they also have Indian and Indonesian food items on their menu as well.
Kothu Rotti
Address: 408 Dalhousie St, Ottawa, ON K1N 9J9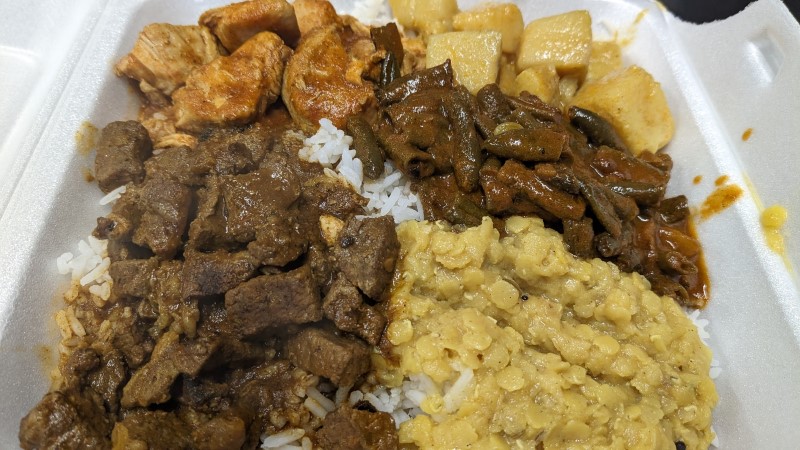 Kothu Rotti is a takeout oriented restaurant that offers Sri Lankan cuisine at a relatively affordable price. I was able to get a combo meal containing chicken, beef, rice and vegetables for a great price. The portion sizes were huge and the combo meal was more than enough for two people. Though I must say that the food was very hot/spicy.
Other options for Sri Lankan Cuisine in Ottawa –
Ayini Restaurant (Address: 605 Longfields Dr Unit 5, Ottawa, ON K2J 6T7) – While Ayini has a somewhat nice dining area, I think the food was a little below my expectations from this place. The Kothu Rotti I tried was good but I felt that it was missing something even though it was my first time ever trying the meal. They also offer South Indian cuisine, out of which I ended up trying Idli and Mutton Rolls. The Mutton Rolls were really good so I recommend you to try those at this place but they are spicy.