I haven't had a Thali (round platter) in a long time! I think the last time I ever had Thali was when I was a kid maybe more than 2 decades back and I still remember how good the stuff was! Recently I found out about an Indian restaurant in downtown Ottawa that offers Thali so really wanted to try it out!
When you are walking by Thali, you wouldn't really feel like it is a South Indian restaurant, the place has a really big patio and when you enter inside they have a very modern decor. It looks very different than many other Indian restaurants that I have been to that usually have decor that relates to India (with pictures/indoor design/statues) or sometimes look a bit dated.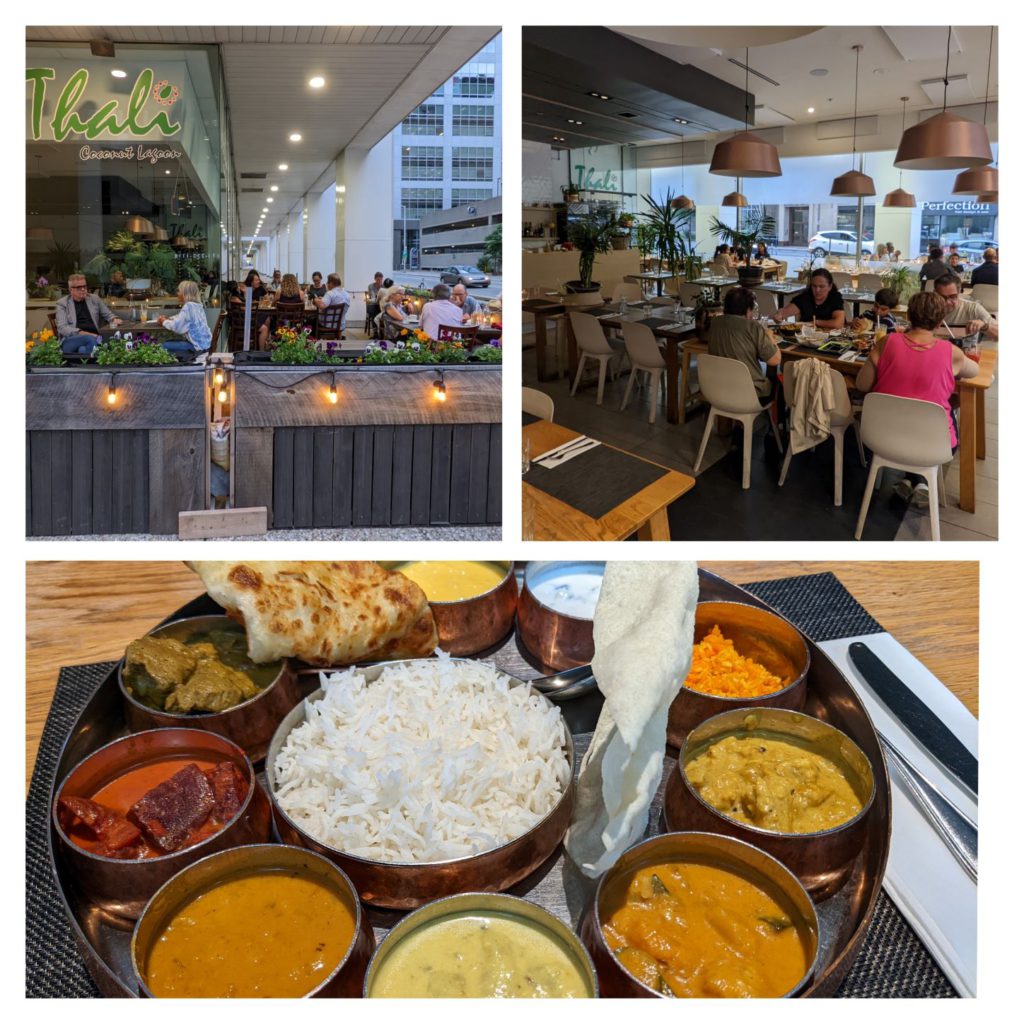 I got myself a Thali plate (with Lamb) at the restaurant. You can choose a variety of meat options – chicken, lamb, beef but the place also have vegetarian options for those who don't eat meat. My Thali had a variety of dishes made of lamb, cauliflower, potatoes, peas, beetroots, carrots and more! You also get rice and flatbread that go along well with your dishes.
If you don't like spicy food, then you should definitely let your server know as some of the dishes in your platter might be very spicy! Also if you have any allergies, you should mention that as the restaurant will be able to replace those dishes for you with something else on the plate.
I think the service at this place is much better than other Indian restaurants however I think the food might need some improvement. I was expecting that there would be a variety of lamb dishes in my thali however it was a very small portion. I think for the price, I was expecting atleast 2-3 meat based dishes in my meal. Personally, I think this is the smallest amount of meat I have ever had in my meal.
Address: 136 R. O'Connor St, Ottawa, ON K2P 2G7
Rating – 7.5/10