Even though I love Hotpot, I usually avoid going to hotpot restaurants in Ottawa as they are quite expensive. But recently I came across a similar concept restaurant called Soup Fairy Malatang in the Byward Market whose prices appeared to be relatively affordable so I decided to give it a try.
Here's how it works –
All of their ingredients are displayed on the shelf.
You get a bowl to decide what ingredients you want.
You decide what type of soup base you want it to be cooked with.
Create your own custom dipping sauce!
The chef is going to cook your meal for you with the ingredients you picked!
Enjoy your meal
What ingredients should I pick?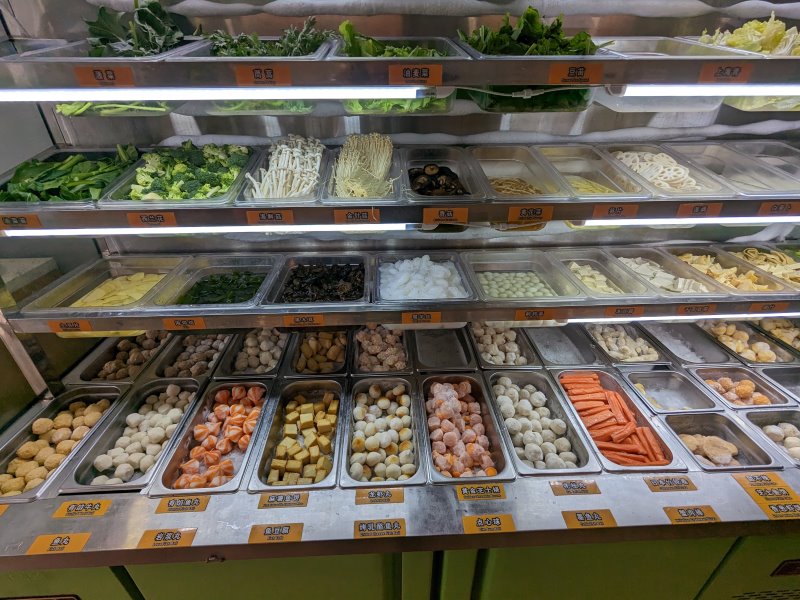 Since the restaurant charges you by the weight of the ingredients, I would recommend that you go mainly for meat/seafood and less veggies. Pick some meat items that you enjoy and some items that you have never tried before. Go with a bit of noodles as well.
You are charged per 100 grams of ingredients, and you can always ask the person working their to weight your bowl. For most people 200-300g of ingredients should be more than sufficient.
What Sauce Combination Should I Go For?
Here are some dipping sauce combinations that you can go for –
Peanut Butter and Sesame, Black Vinegar, Green Onions, Garlic sauce
Coriander, Peanut Butter and Sesame, Chili Oil, Green Onions
Black Vinegar, Peanut Butter with Sesame, Garlic Sauce, Chili Oil
Garlic Sauce, Peanut Butter and Sesame, Green Onions, Chili Oil
If you like less spicy, go for less chili oil for your dipping sauce.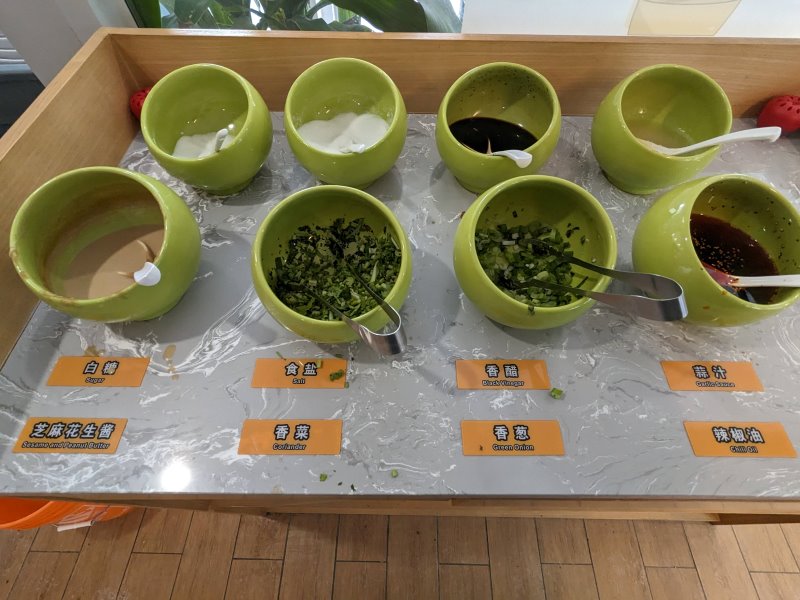 How Should I Eat My Meal?
The preferred way to have Malatang is to take the ingredients out of the soup and dip them in the dipping sauce before eating. However, you can always pour the dipping sauce in your meal and enjoy it that way as well.