There are a number of good Nigerian restaurants in Ottawa! Here are the ones I have been to and I recommend you guys to check them out as well!
Suya Palace Nigerian/African Charcoal Grill & BBQ Restaurant
1066 Somerset St W, Ottawa, ON K1Y 4T3
This one is located not too far from downtown and has usually been my go to spot for Nigerian Food! My favorite thing to order from here has been –
Suya Beef – Beef infused with aromatic Nigerian spices! (highly recommended!)
Suya Goat – Goat meat is a little bit chewy
Suya Chicken – Chicken infused with aromatic Nigerian spices!
If you do not enjoy meat, try their fried plantains which are yummy!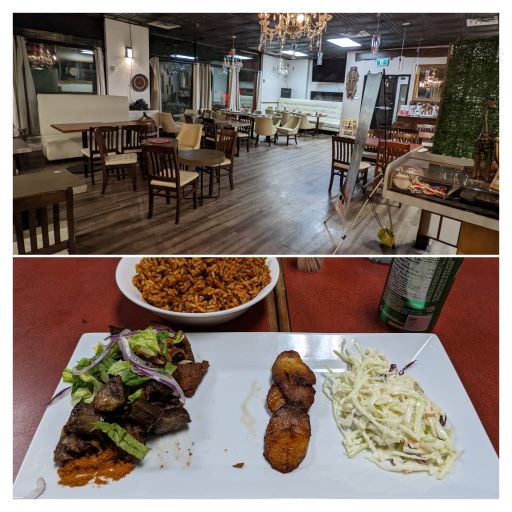 Suya Joint/African Grill
Address: 1383 Clyde Ave., Nepean, ON K2G 3H7
If you are able to drive or are in Nepean then you can have a visit at the Suya Joint/African Grill. While there are dining options available at the location, the restaurant mainly caters to people who are looking to grab and go with their meals.
Be warned that Nigerian Food is hot and spicy!!! 🌶️🌶️🌶️