Even though Gatineau has a ton of Shawarma restaurants, I have rarely been to any Shawarma spots in the city despite being here for almost two years now! I think part of the reason might be that I went to another Shawarma restaurant a while back and the food didn't really meet my expectation. But that doesn't mean that all spots are like that!
My recent visit at La Casbah was actually quite pleasant. The place looks very clean and immediately upon entering, I was welcomed by a friendly person working there. I ended up ordering a Beef Shawarma which had spicy garlic sauce and a bunch of veggies in it. I also ended up ordering a fruity drink called Kodisos. While paying at the Cashier counter, I was offered a free sample of their falafel to try out.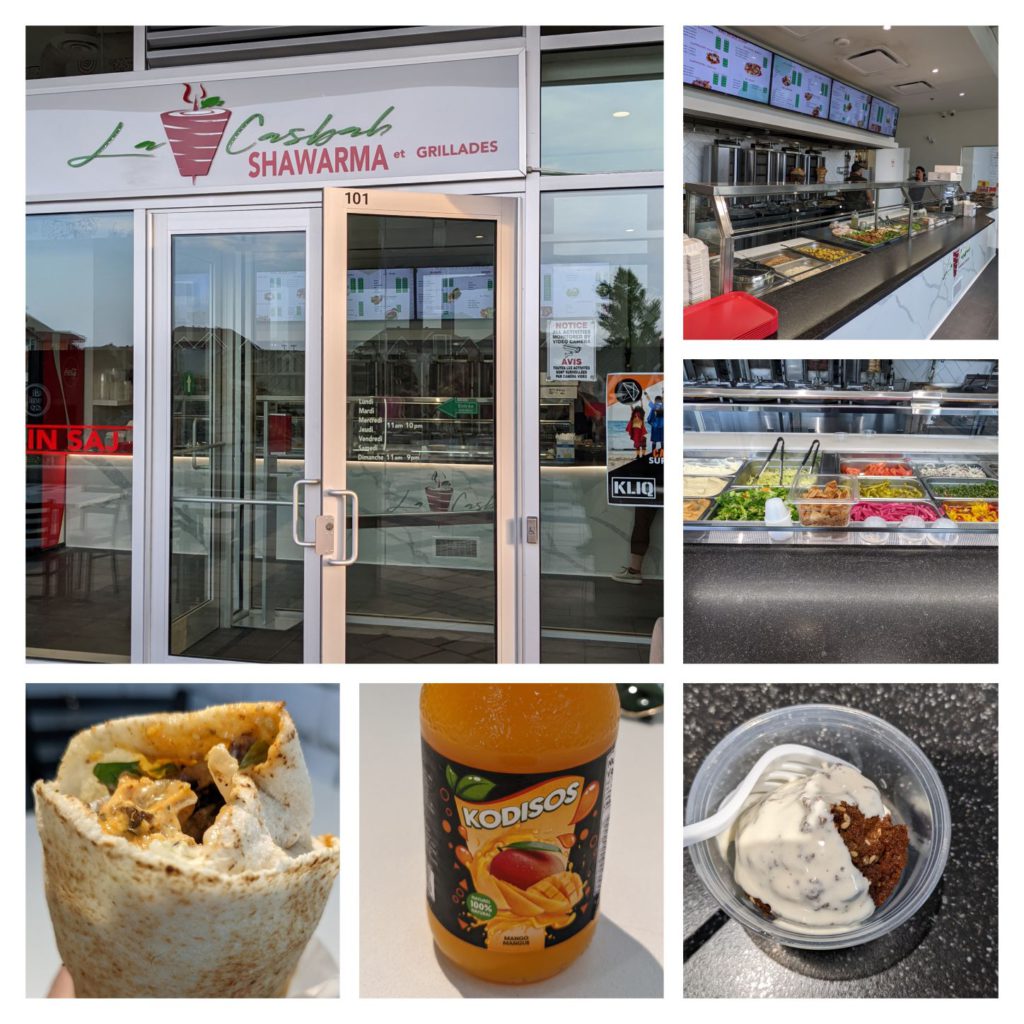 I was actually surprised as to how good this Beef Shawarma was! If you haven't tried Shawarma before, it basically has meat and veggies in a flatbread. There was enough meat in and I enjoyed the spicy taste of the garlic sauce which went quite well with it. The portion of the Shawarma is decent enough to fill you up.
I don't like mango drinks usually because a lot of what you get in the stores is quite sour. However this drink called Kodisos was actually really good. It is probably one of the better Mango juices I have tried so far.
Great customer service and great Shawarmas at La Casbah!
Rating – 8.5/10
Address: 35 Allée de Hambourg Unit 101, Gatineau, Quebec J9J 0G5