As soon as I entered Hope Mill Theatre, it felt that time had moved a few decades back! As the name suggests, the place actually hosts theatrical performances but also has a bar and restaurant. Unfortunately, I didn't have too much time on my hands that day so I was only able to experience their food!
The Theatre is not only known for its shows but also because of their delicious pizzas! I got the Pepperoni Hot Pizza which consisted of Tomato base, cheese, pepperoni, jalapenos and chilli flakes as well as Birra Moretti which is a draught beer that they had and the cheapest one on their menu.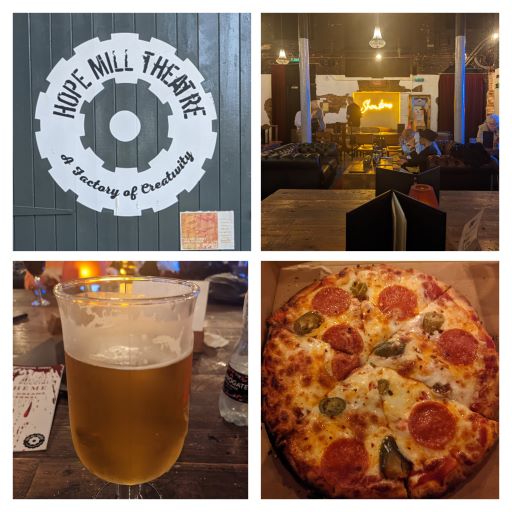 Their Pizza turned out to be quite good and I think worth the price! It was served hot and the chilli flakes/peppers made it even better! I also ended up trying out their fries which I think were better than what I expected. My Beer went well with the food!
Next time I am here, I would not only want to try out their food but also experience the theatre as well! If you are driving this place does have ample parking and also they have a small patio if you want to eat/drink outside!
Address: 113 Pollard St, Manchester M4 7JA, United Kingdom
Rating – 8.5/10