There is a lot to do on the Island of Maui besides water sports! Here is a list of things that you can do with family on the Island of Maui.
Kula Country Farms
Address: 6240 Kula Hwy, Kula, HI 96790, United States
Depending on the season, you might be able to engage yourself in strawberry picking or if you visit during autumn, you can get a chance to explore their pumpkin patch, where you can find the perfect pumpkin to carve/decorate with your family.
The Kula Country Farms also features has a farm stand from where you can get fresh locally produced goods, and besides that they also have a variety of plants, seeds, jams and other products. I tried out their chocolate honey which is something unique I have never seen before and it was quite delicious!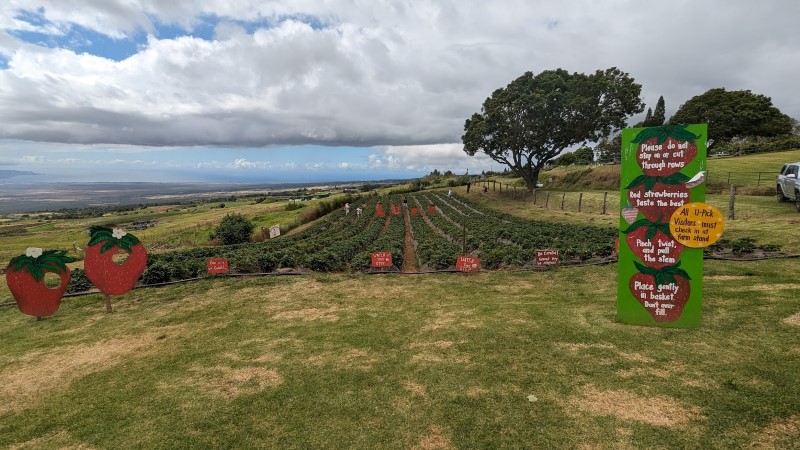 Surfing Goat Dairy Maui
Address: 3651 Omaopio Rd, Kula, HI 96790, United States
If you are visiting this place, I think you just go and ask for some feed for the goats and pet them! I am not sure if I would recommend their casual tour as for me it was quite boring but the milking tour might be more interesting. There is no entry fee for the Surfing Goat Dairy Farm.
The Dairy Farm also sells goat products like truffles, gift baskets and cheese which is something you might be interested in.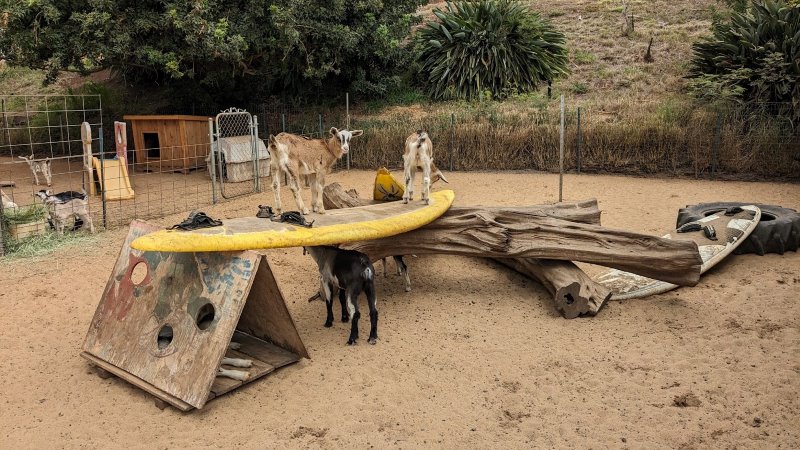 Ocean Organic Farm and Distillery
Address: 4051 Omaopio Rd, Kula, HI 96790, United States
Since you are on Hawaii why not try some locally produced vodka? Ocean Organic Vodka offers a tasting experience of their organic vodka. You can get discount on your booking if you are a local, active military or are a senior citizen.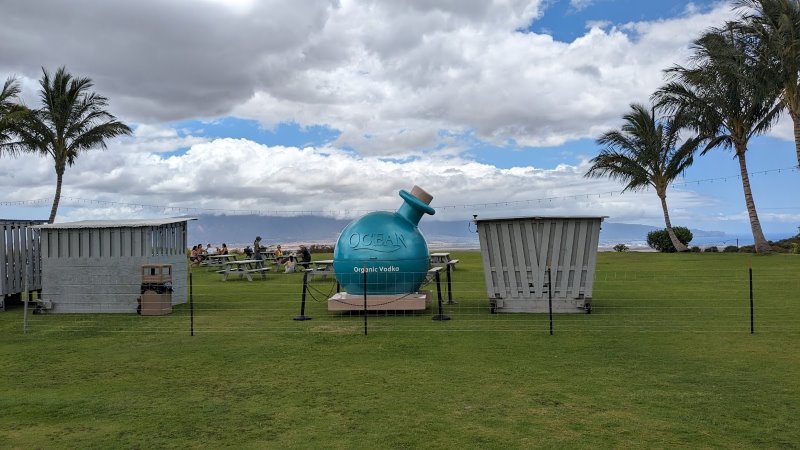 Maui Butterfly Farm
Address: 820 Olowalu Village Rd, Lahaina, HI 96761, United States
The Maui Butterfly Farm is the only walk-in butterfly house on Maui where you get to interact with colored butterflies and other insects like praying mantis. The Maui Butterfly Farm has guided farm tours for adults, children and infants (free).
I found it quite pricey but if you have never been to a butterfly farm before then it might be worth having the experience.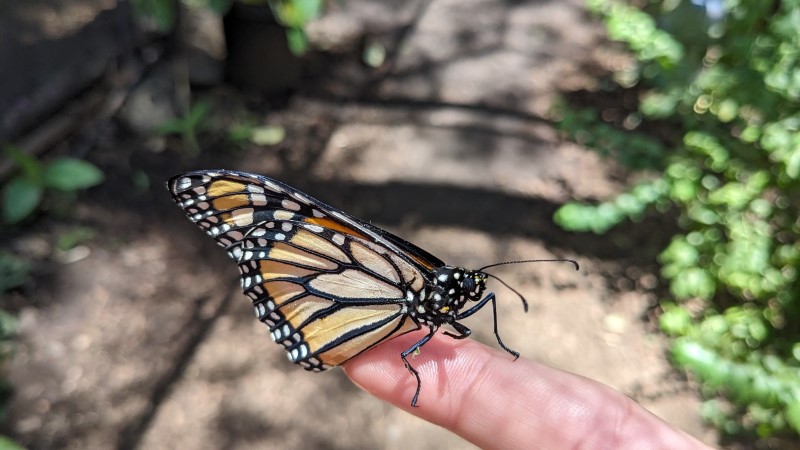 Magical Enchanted Forest
Address: Lahaina, HI 96761, United States
The Magical Enchanted Forest features a short but easy trail. It's absolutely worth visiting this amazing forest that offers a unique experience. Street Parking might be a little tricky depending on what time you are headed there.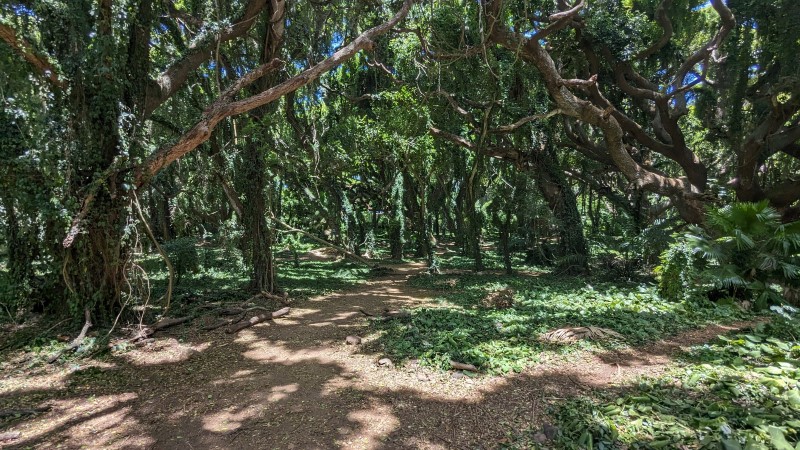 The Birdstand Maui
Address: Lahaina, HI 96761, USA, 658 Wharf St, Lahaina, HI 96761, United States
The Birdstand is a little setup located on Wharf Street for taking pictures with different types of Parrots. You can also ask questions regarding the birds as the handler is pretty knowledgeable.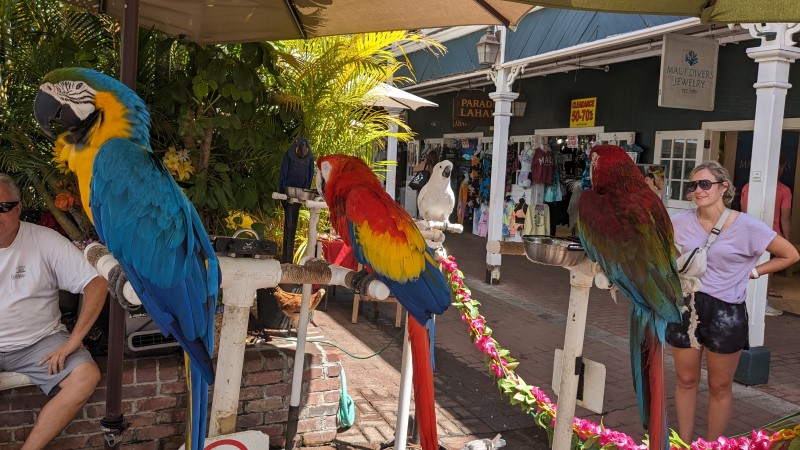 Lahaina Banyan Court
Address: 671 Front St, Lahaina, HI 96761, United States
The Lahaina Banyan Court features the largest Banyan tree on the Island of Hawaii. Close to the trees is a courthouse which has been converted to a museum and features art gallery and has an interactive exhibit with videos/photos/historical objects. There are also a lot shops and restaurants located close to the area.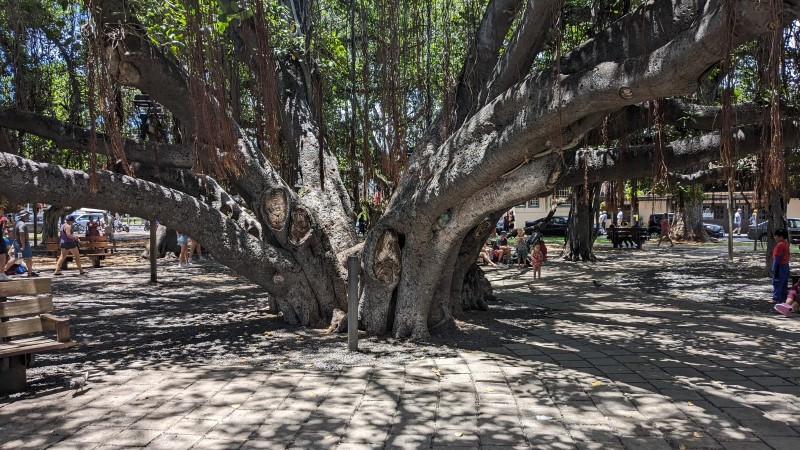 Uʻi Gallery Maui
Address: 360 Papa Pl Suite 115, Kahului, HI 96732, United States
If you are looking to take some locally made gifts with you then have a visit at UI Gallery. The store has a variety of high quality products from local artists including glasses, pillows, tables, chairs, jewelry (including shell jewelry). Some of the art at the store can be quite expensive though but is definitely worth having a look!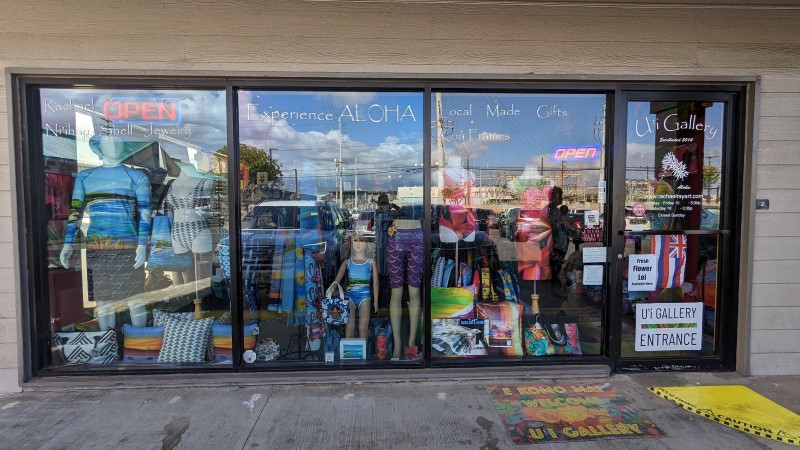 Fun Factory
Address: 70 E Kaahumanu Ave, Unit A-13, Kahului, HI 96732, United States
The Fun Factory has multiple locations on the Maui Island and features a number of video games, air hockey tables, dance dance revolution, basketball arcade machines and more. The place is a bit pricey so make sure to have a budget and only go for select games.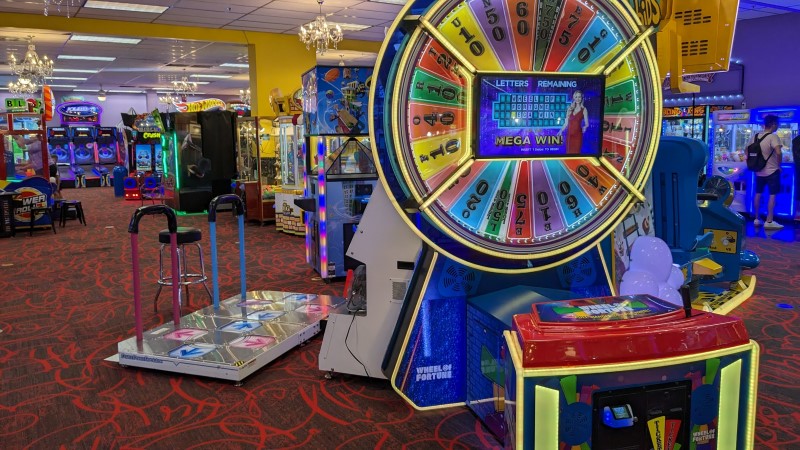 Ocean Center Maui
Address: 192 Maalaea Rd, Wailuku, HI 96793, United States
is the largest tropical reef aquarium and offers a number of experiences like shark dive, snorkeling, yoga, plant tours, naturalist presentations. They also have an Immersive 3D theater which I think made the visit worth it for me. So if you are headed there make sure to not miss the 3D show.
The Ocean Center also has a gift shop and I found the prices to be a bit better than most gift shops around the area.